Are you tired of the constant buzzing and biting from mosquitoes on your property? Effective pest control in Raleigh is an important aspect of maintaining a comfortable and healthy home, and mosquito control is a crucial part of that. In this guide, we'll go over the various methods and strategies for effectively controlling mosquitoes in Raleigh and keeping them at bay. From natural solutions to chemical treatments, we'll explore all the options available to help you take back control of your yard and enjoy the outdoors without the annoyance of mosquitoes. Whether you're a homeowner or a business owner, this guide will provide you with the information you need to effectively manage mosquito populations and protect yourself and your loved ones from their bites.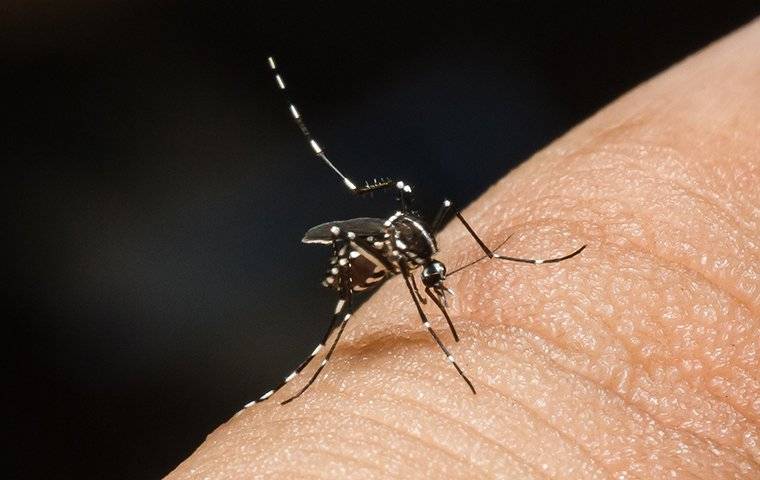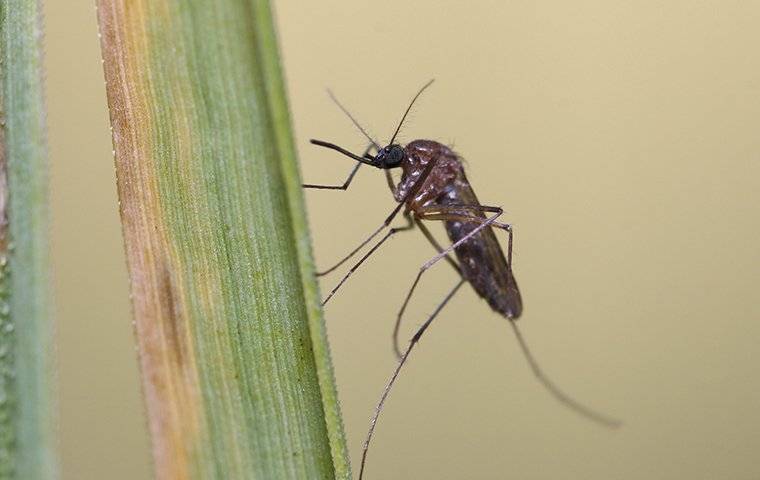 Why Do We Need Mosquitoes?
Mosquitoes in Raleigh are often thought of as pests, but they actually play important roles in the environment. Here are several reasons why mosquitoes are important:
Mosquitoes are a food source for other animals. Many species of birds, bats, and fish rely on mosquitoes as a source of food. For example, purple martins, a type of bird found in North America, eat large numbers of mosquitoes as part of their diet.
Mosquitoes play a role in pollination. While they are not as efficient at pollinating as bees, mosquitoes can still contribute to the pollination of flowers and plants.
Mosquitoes are indicators of environmental health. The presence or absence of mosquitoes can be used as an indicator of the overall health of an ecosystem. Mosquitoes require certain conditions to thrive, such as a source of standing water and a warm, humid climate. If these conditions are not present, it could be an indication that the ecosystem is not healthy.
Mosquitoes serve as a natural control for pest populations. Mosquitoes prey on insects that can damage crops and gardens, such as aphids and thrips. By controlling these pest populations, mosquitoes can help to protect plants and keep ecosystems in balance.
Mosquitoes contribute to biodiversity. There are more than 3,500 species of mosquitoes, and each species has its own unique characteristics and ecological role. By providing a diverse range of habitats and resources, mosquitoes contribute to the overall biodiversity of an ecosystem. This biodiversity is important for the health and resilience of the ecosystem, as it allows different species to coexist and support one another.
Mosquitoes are a useful tool in scientific research. Mosquitoes are used in a variety of scientific studies, including research on diseases and the effects of environmental changes on ecosystems.
Mosquitoes are important indicators of climate change. Many different species of mosquitoes are sensitive to changes in temperature and humidity, and their distribution and abundance can be affected by these changes. As a result, changes in mosquito populations can be used as an indicator of the impacts of climate change on ecosystems.
While mosquitoes may serve an important role in the ecosystem, they are not always welcome in our homes and yards. Most of us have dealt with mosquitoes at some point in our lives, and it's not always pleasant.
Is It Dangerous To Have Mosquitoes In My House?
Mosquitoes are small, flying insects that are known for their ability to transmit diseases through their bites. While it is common for people to encounter mosquitoes outdoors, having them inside the house can pose a significant risk to both human health and the overall well-being of a household.
Mosquitoes can transmit a variety of diseases, including malaria, dengue fever, chikungunya, and West Nile virus. These diseases can cause serious health issues and even death, particularly in individuals who are immunocompromised or have underlying health conditions. By keeping them out of the house, you can reduce the risk of being bitten and contracting these diseases carried by mosquitoes.
In addition to transmitting diseases, some people may also experience allergic reactions to mosquito bites. These reactions can range from mild to severe and may include symptoms such as redness, swelling, and itching. Allergic reactions to mosquito bites can be especially dangerous for individuals who are prone to severe allergic reactions, such as those with a history of anaphylaxis.
Even if they do not transmit diseases or cause allergic reactions, mosquitoes can still be a nuisance to have around the house. Mosquitoes can be attracted to food and drinks, which can make it difficult to enjoy meals or beverages without being bothered by these insects. In addition, they can fly around and disturb people while they are trying to sleep or relax. Mosquitoes are most active at night, and their bites can be extremely irritating. If you have mosquitoes in your home, you may find it difficult to sleep due to the constant buzzing and biting. This can lead to sleep deprivation and a variety of related health problems, such as fatigue, irritability, and difficulty concentrating.
How To Remove Factors That Attract Mosquitoes To Your Lawn
Mosquitoes can be a problem in many areas around the world. Fortunately, you can take steps to reduce the number of mosquitoes on your lawn and lower the chances that one will bite you. Here are some tips for deterring mosquitoes on your lawn:
Remove standing water: Mosquitoes lay their eggs in standing water, so it's important to eliminate any sources of standing water on your property. This includes things like old tires, containers, and birdbaths. If you have a pond or other water feature, consider adding a fountain or aerator to help prevent mosquito breeding.
Keep your lawn trimmed: Mosquitoes are attracted to tall grass and overgrown shrubs, so keep your lawn trimmed and your shrubs trimmed to discourage their presence.
Use mosquito repellent plants: Some plants naturally repel mosquitoes, including citronella, marigold, and lavender. Cultivating these plants and flowers that keep mosquitoes away will help reduce your chances of having a mosquito infestation.
Use mosquito nets and screens: If you have doors or windows that are left open, consider using mosquito nets or screens to keep them out. This is especially important if you have a porch or patio that you like to spend time on.
Fix any leaks or plumbing issues: Mosquitoes are attracted to standing water, so even small leaks or plumbing issues can provide a breeding ground for them. Make sure to fix any leaks or plumbing issues as soon as possible to reduce the chances of mosquitoes breeding on your property.
Use a fan: Mosquitoes are weak fliers and can't handle strong gusts of wind. Consider setting up a fan on your patio or porch to create a breeze and keep mosquitoes away.
Keep your yard clean: Mosquitoes are attracted to clutter and debris, so keep your yard clean and free of clutter to discourage their presence. This includes things like piles of leaves, branches, and other yard waste.
Use mosquito-repelling candles or torches: Mosquito-repelling candles or torches are a natural and effective way to keep mosquitoes away from your outdoor spaces. They contain essential oils such as citronella, lemongrass, and peppermint, which have been shown to be an effective natural way to repel mosquitoes.
Wear protective clothing: If you'll be spending a lot of time outside, consider wearing clothing that covers your skin, such as long sleeves and pants. Light-colored clothing is also less attractive to mosquitoes.
By following these tips, you can help to create a mosquito-free zone in your yard and enjoy your outdoor space without being constantly bothered by these pesky insects.
How Do I Get Rid Of Mosquitoes And Keep Them Away?
Mosquitoes are more than just a nuisance. They can also cause serious health problems. If you're looking for a way to rid your yard of mosquitoes and keep them away, consider using a professional pest control company like Go-Forth Pest Control to help effectively and safely eliminate mosquito populations on your Raleigh property.
Our expert technicians at Go-Forth Pest Control have the expertise and knowledge to identify the specific type of mosquito that is causing the problem and to implement the most effective treatment plan. In addition, we have access to a range of professional-grade products that are not available to the general public, which can be more effective at eliminating mosquito populations.
Even if you have water features on your property, we can help you prevent mosquitoes from breeding in those areas and from spreading to the rest of your property. Our larvae control methods can prevent mosquitoes from breeding and ensure that your property is free from these pests for the long term. Please contact us today if you are interested in learning more about how we can help you eliminate mosquitoes from your Raleigh property.
Go-Forth Pest Control is a trusted and reliable company that has been serving the Raleigh area for many years. We offer a range of effective mosquito control services and have a team of knowledgeable and experienced technicians who can help to protect your home and family from the dangers of mosquitoes. Choose Go-Forth Pest Control for all your mosquito control needs, and enjoy the peace of mind that comes from knowing your home is protected.