Pest Control Services In Apex, NC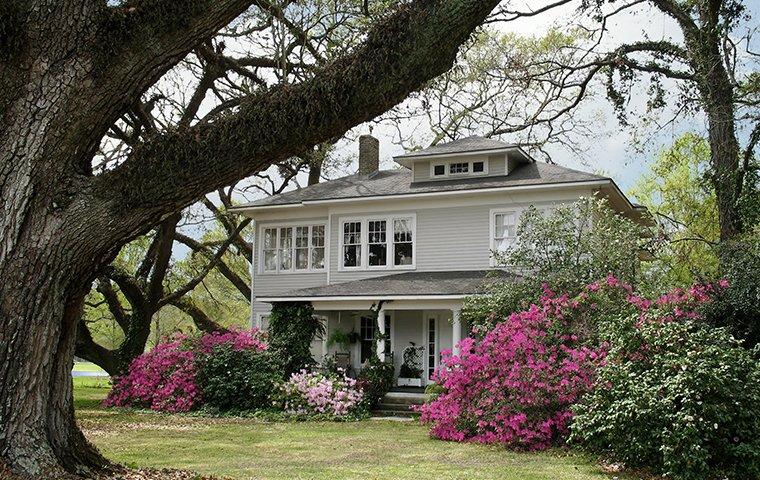 Our local exterminators in Raleigh serve Apex residents with all their pest control needs. We can help you get rid of most pests like rodents, termites, roaches, ants, mosquitos, fleas, bed bugs, etc. We serve places in the Raleigh area like Garner, Holly Springs, Durham, Cary, Chapel Hill, and Wake Forest. Contact your local apex exterminators today!
Get Rid Of Pests Today
We understand that getting rid of pests fast is a priority for you, that's why we offer same-day service in Apex, NC.
Here at Go-Forth, you can expect that proper and suitable treatments are provided to ensure that pests such as termites, ants, rodents, mosquitoes, bed bugs, roaches, and more are eliminated entirely to make your home clean, pest-free, and healthy.
We give the finest services that result in success and satisfaction. As your pest control, we will provide you quality and effective methods to assure that those nuisances will stop pestering your residence even in the future.
How We Get Rid Of Pests
Eliminating pests on your own is a tough job, that's why Go-Forth is here to do the work on your behalf. As your pest control service provider, we make use of high-quality equipment and follow protocols which we guarantee safe and effective.
We have trustworthy and certified technicians who have deep knowledge and skills in pest control. Our technicians know the newest, most-effective, and environment-friendly pest control methods to keep you protected while they do the work.
We provided a customized strategy which will meet your needs when pest control is the matter. Also, we make sure that the quality of our service is at its highest level which you can trust all the time.
Pest Control Since 1959
Our pest control company has been exterminating bugs since 1959. Our experience makes us stand out above the rest. Give Go-Forth Pest Control of Raleigh a try with any of your pest problems. As your experienced pest control company, we are consistent in following essential procedures, values, and practices to provide the highest level of service which leads to customer satisfaction. Also, we are professional in our craft as we give importance to our communication, service, appearance, and careers. We make sure that we always come on time, well-mannered, systematized, and reliable.
In addition, as your pest control since 1959, we will have the tenacity to face all difficulties to give you an amazing result to satisfy your experience with our service. We will not stop growing as a team, as individuals, and as a company for us to continue giving you the utmost service and satisfaction.
Here at Go-Forth, we make sure to live and work within our core values to give you an unforgettable customer experience and excellent pest control services which exceed your standards. Don't let those pests get you first, eliminate them as soon as possible with the help of Go-Forth. As your pest control company, we can make your home safe and free from pests effectively. Call us to order our paramount pest control service today!