Rodent Exterminator In Apex, NC
Do you think you have rodents in your home? Go-Forth Pest Control can now help get rid of them in Apex, NC. Rodents not only contaminate your home, but can bring other pests into it. We are a locally owned company and know how to get rid of your rodent problem. Our technicians are trained to know where rodents are hiding in your home. Give us a call today or click to get a free quote on your rodent control now.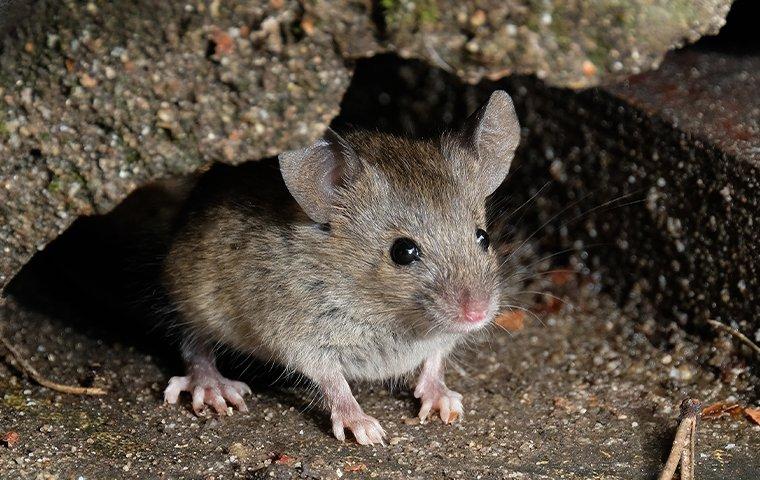 Rodent Facts
Rodents enter a home to seek shelter and find a new food source. As long as they can find both of those, they don't plan on leaving any time soon. If you notice small holes in your food containers or furniture, you probably have a rodent problem. Also, if there are droppings around your home, that is usually an indication that rodents are somewhere in your home. They have razor-sharp front teeth that can chew through any material. They have been known to live in furniture and even inside walls. If having rodents isn't bad enough, they most likely will bring other pests with them like fleas and ticks into your home.
Rodents can reproduce fifteen times annually. A female rodent can get pregnant again after giving birth. When a pregnant rodent invades any home, it can bring a huge rodent infestation due to the large number of babies it brings. When those pregnant rodents aren't eliminated, every three weeks new babies will be born which can worsen the situation.
Rodents can swim - but not all. Some rodents can swim in the water once they are flushed down the toilet. They can use the same route to get back to the same home or building. Also, they can hold their breath a long time when in water. Flushing those rodents might not be a good idea because they know what to do when they are in the water.
Rodents can't vomit because of a barrier between their esophagus and stomach. With this, they cannot throw up the toxic substances they have chewed or taken; that is why using poison as bait is effective in removing them.
Rodents bring diseases such as 35 viruses like Hantavirus, salmonellosis, leptospirosis, and rat-bite fever. Even without any close contact with them, they can still spread the diseases through saliva, droppings, bites, urine, and through other pests that they bring such as ticks or fleas.
When rodents are visible inside your home, a local pest exterminator is what you need. Insects, bugs, and other pests will be eliminated as well. Don't just hire someone, also consider the company where the exterminator works for and see if the services are truly worth your time and money.
How We Get Rid Of Rodents
When rodents begin to infest your home, don't wait to make it worse, immediately call Go-Forth. We will arrive at your residence and apply treatment to quickly get rid of those rodents chewing and feasting on your food. Our technicians will use proper methods in killing those pests to make your home healthier and cleaner. Here at Go-Forth, professional and effective rodent control is always served! Call us today!
Rodent Company Near Me
Rodents are sneaky pests, and Go-Forth is here to help you eliminate them! We are a local rodent company near you in Apex. We offer same-day service to our customers in local areas to give them convenience and satisfaction. Call us today!
Our customers value our work and have left some great reviews. Check them out and see if Go-Forth Pest Control of Raleigh can help with your rodent control in Apex today.
Other Pest Control Services For Apex, NC