Get Rid Of Ants With Asheboro, NC's Pest Control Experts
Everyone knows an ant infestation in your home is bothersome. Walking into your kitchen to find ants all over your counter is not only unsanitary, it's also a serious problem. Did you know that ants can actually cause more structural damage to your home than termites?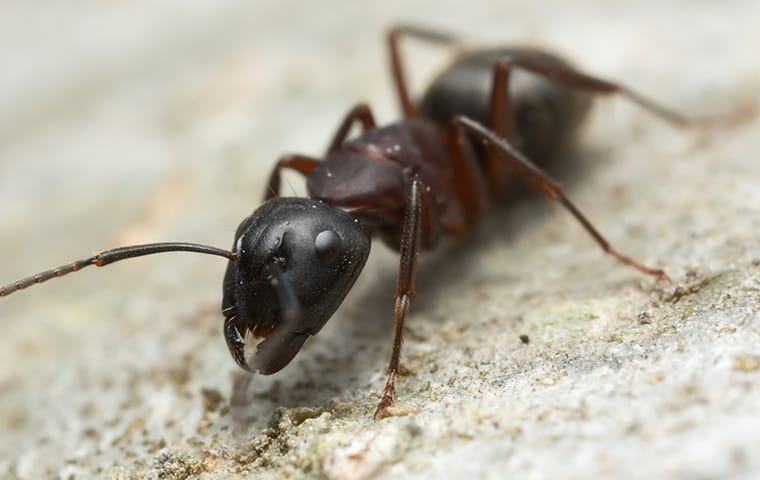 With the help Go-Forth Pest Control, an ant problem will quickly become one less thing for you to worry about. We use safe, highly effective, state-of-the-art extermination equipment and methods to ensure we completely eliminate the ants in your home. With our personalized approach and our years of experience, we offer ant treatment and prevention services for the following types of ants in Asheboro:
Fire Ants

House Ants

Carpenter Ants

Black Ants

And More!
Our Asheboro exterminators work hard to not only get rid of these ants, but keep them from coming back.
Professional Ant Control Services From Asheboro Exterminators
If you are interested in ant control or pest control in general but unsure of which services are right for you, take a look through our Asheboro pest control service plans to find your perfect solution; one that fits your needs and your budget. We offer a variety of service plans that can provide some of the best ant services around. Check out our My Elite and My Elite Plus service plans, which both offer regular, year-round treatment and prevention of ants in your home and outdoor living spaces.
Our service plans will help you solve your pest problems without spending too much money!
How We Eliminate Ants
Ants are not just tiny animals crawling inside your house or in your backyard, they are pests which can be bothersome in your living space. They will not stop until they got what they want - food. When ants keep on infiltrating your home, you need an exterminator, and that is Go-Forth. We are a pest control company near you which you can rely on when it comes to pests, insects, and bugs. We have local technicians who can provide services professionally and successfully.
Our team makes use of effective and unique treatments intended for ants to ensure that they will be eradicated in no time and will not come back to create future damages. We ensure that your home will be a comfortable place to live in afterwards. Whenever you need to get rid of ants, call Go-Forth! We are always on the go whenever you need our services. Our customers in Asheboro can experience our same-day service!
Ant Company Near Me
We are a local ant control company near you in Asheboro. We deliver high-quality pest control services which can instantly get rid of pests, insects, and bugs. Call us today! Call Go-Forth Pest Control today at (336) 841-6111 and let our trained ant experts in Asheboro take care of your ant infestation. You can also request a FREE service quote using our form. We look forward to making your home pest-free!
Other Pest Control Services For Asheboro, NC