Asheboro, NC's Commercial Pest Control Experts
Go-Forth Pest Control has been getting rid of pests in the Piedmont Triad area for more than 50 years. If you're a business owner in Asheboro dealing with an unwanted pest infestation, choose our team of commercial pest control technicians to effectively take care of the problem.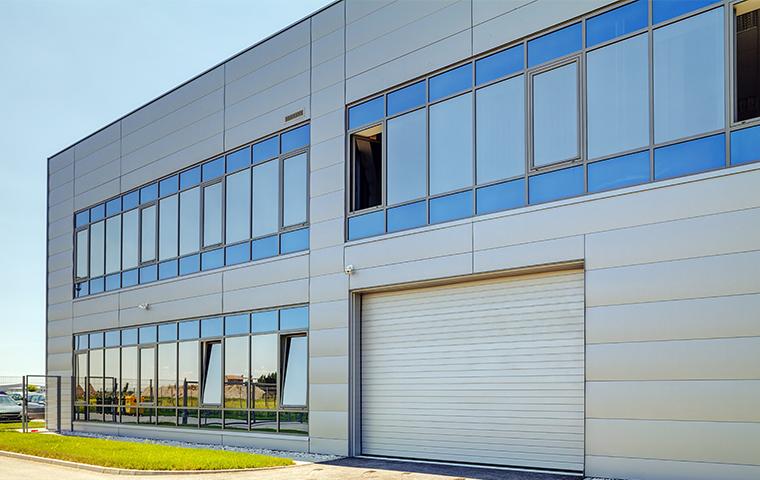 We Value Your Business
Our commercial clients are important to us, and we strive to give them the same level of exceptional extermination service that we give our residential customers.
We have decades of experience helping eliminate pests in commercial buildings, and we specialize in office buildings, plants, retail spaces, and restaurants providing pest control, inspections, and extermination.
However, we have knowledge of treating a wide range of commercial spaces in Asheboro, including the following:
HOA/Property Management

Nursing Homes

Office/Industrial Complexes

And More!
How We Get Rid Of Pests
Having pests around your office is a distraction, especially to your employees. Insects, bugs, and pests can also creep out your clients which can lead to negative impressions. No business would like to lose their valued customers because of pests, right? To avoid this from happening, Go-Forth is here to help you.
Our exterminator in Asheboro can help you eliminate those pests lurking in your commercial spaces. We make use of appropriate and unique treatments for each pest to ensure that everything will be eradicated and will not leave any trace. Our commercial pest control is reasonable yet delivered in high quality, which only guarantees satisfaction, not only to you but to your customers as well.
When pests, insects, and bugs inside your commercial space are uncontrollable, don't wait for it to become severe. Immediately call Go-Forth, and we will be in your office or building on the same day you need our service. Call us now!
Commercial Pest Company Near Me
We are a local commercial pest control company near you in Asheboro which you can quickly rely on whenever you have pests inside your office. Our services are guaranteed effective and low-cost. Call us today!
Decades Of Expertise
We've spent decades treating all types of infestations in commercial spaces, so our highly experienced Asheboro exterminators can effectively eliminate the following types of unwanted pests:
Ants

Termites

Roaches

And Much More!
When it comes to quality, affordable, and effective commercial pest control service in Asheboro and beyond, our technicians are simply some of the best.
With decades of experience in the industry, our company has received positive reviews from our customers which makes us a trusted one. Our expertise in the field has helped several commercial spaces to have a cleaner, healthier, and pest-free workplace which can improve your company's productivity and customer satisfaction.
For expert commercial pest control in Asheboro, call Go-Forth Pest Control at (336) 841-6111 to schedule an appointment with one of our exterminators. To request a FREE service quote, fill out the form on our contact page. We look forward to hearing from you or your business!
Other Pest Control Services For Asheboro, NC