Reduce Mosquitoes In Your Yard In Asheboro, NC
Mosquitoes are an inevitable summer pest in Asheboro, NC and beyond. However, at Go-Forth Pest Control, we don't believe you should have to suffer through biting and itching this year. Our Asheboro mosquito control methods focus on getting rid of the breeding and resting sites of the mosquitoes, reducing the total number in your yard. This will cut back on the chance of bites and diseases such as West Nile Virus, encephalitis, dengue, malaria, and canine heartworms.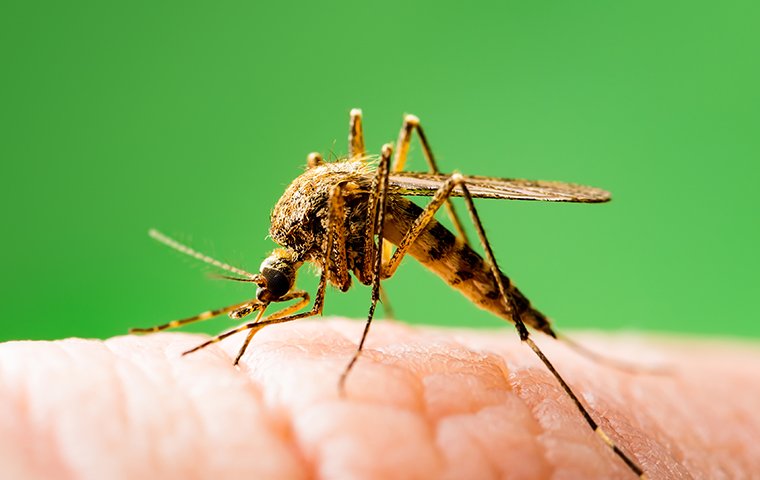 We'll treat the foliage surrounding your home and outdoor living spaces, and if we locate any, we'll treat mosquito breeding sites to keep mosquito larvae from growing into adults.
Our mosquito treatments cannot completely eliminate mosquitoes on your property, but we do our best to drastically reduce the total population. Mosquitoes, due to their nature, can travel very far distances from properties that have not been treated before even landing on your treated property.
How We Get Rid Of Mosquitoes
We know how dangerous mosquitoes can be once they bite you. They bring diseases which can lead to death if not treated immediately. They are not called one of the most dangerous animals in the world for nothing.
Here at Go-Forth, we can help you eliminate those mosquitoes to ensure that they will not cause any illness to you and your family. Our local exterminator can handle mosquitoes and will see to it that those pests, insects, and bugs will not spread and reproduce.
Our company is always with you in every process. We perform an inspection to find out where mosquitoes are hiding and breeding and will create a proper pest control plan which will effectively eliminate them.
The treatment that our local exterminators apply is intended for mosquitoes, which can assure its eradication. With us, those mosquitoes, insects, bugs, and other pests will be handled and will not have the guts to return to your property. Also, we can do follow-up visits to double-check the treatment and to see whether there are signs that will lead to future damages. When you need our mosquito control, call us, and we will be there on your doorstep like a flash of lightning! Contact us now!
Mosquito Company Near Me
We are a local mosquito control company near you in Asheboro. We also serve our customers in local areas. Call us today!
Choose Go-Forth Pest Control To Get Rid Of Mosquitoes In Asheboro
Regular, consistent treatment is necessary for mosquito control. Browse through our pest control service plans - you're sure to find one that suits your needs, manages mosquitoes, and fits your budget. Learn more about My Elite Plus service, which provides some of the best mosquito services around.
Get started by requesting a FREE quote on our mosquito management program by filling out the form on our contact page, or contact us at (336) 841-6111 to schedule an appointment with one of our Asheboro mosquito control experts. We'll give you more information about our pest control options and help you schedule an appointment for mosquito control service.
Other Pest Control Services For Asheboro, NC