Asheboro, NC's Termite Experts
For more than 50 years, Go-Forth Pest Control has helped Asheboro homeowners get rid of termites in their home or business before it becomes too late. If left untreated, these little bugs can cause big problems. Waiting too long to treat them could end up costing you hundreds or even thousands of dollars in repairs.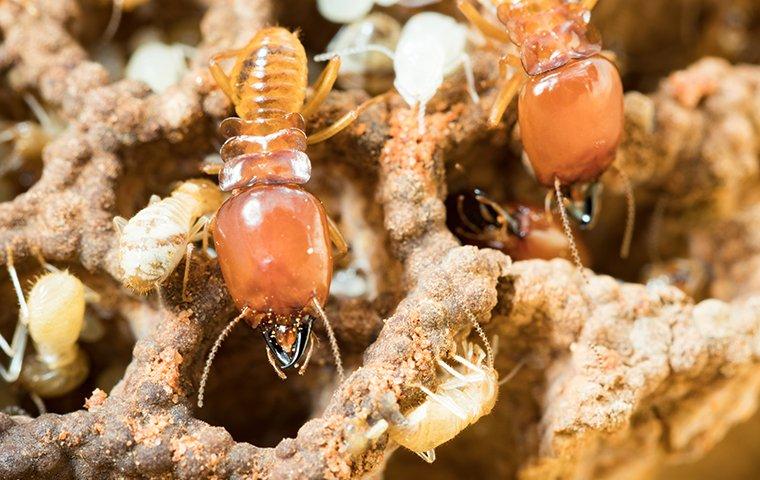 Termites destroy wood, so even a small infestation is a serious problem. However, termite problems of any size can be taken care of with professional pest control services.
The Asheboro termite control technicians at Go-Forth Pest Control have extensive experience and training in getting rid of termites in homes and businesses across the Triad region. Rely on us to keep you, your property, your family, or employees safe from termites.
Our services are best performed by our local exterminator near you in Asheboro which is well-rounded in handling termites. We know that having this pest inside your home can be risky since it can be the cause of losing your investment - your home and commercial space.
If you want to have a termite-free home and office, Go-Forth can help you. We can come to your property anytime and anywhere whenever you need our services for eliminating termites.
Termite Control Estimates In Asheboro
Our Asheboro pest control experts are passionate about using their knowledge and experience to offer the best termite services possible. For this reason, we offer FREE termite estimates. Request one by filling out our form. We eliminate termites by using cutting-edge, EPA-approved extermination methods. We'll both find and treat the source of your termite problem. Once they're gone, we'll give you tips on how to prevent termites from coming back.
Go-Forth Pest Control offers a re-treatment warranty for termite treatments and a damage/repair warranty for eligible homes. Our company is dedicated to giving you a property that is free from pests, insects, and bugs. We have the finest and most advanced technologies in getting rid of termites to give you peace of mind all year long. We will help you achieve a home or office that is healthy, clean, and free from any pest, including termites.
With decades of experience in the industry, we don't only give high-quality services; we also provide FREE estimates which you can take advantage of to help you save money. Our pest control services are reasonable and delivered in a high level of expertise to make you a satisfied customer. Whenever insects, bugs, and pests like termites are bothering your home, don't hesitate to call us! Go-Forth will give you FREE estimates and even warranties! Call us today!
Termite Company Near Me
Go-Forth, a local termite control company near you in Asheboro is a reliable company which you can entrust your termite problems. We are not only serving customers in Asheboro, but we serve local areas as well. Call us today! To learn more about our Asheboro termite extermination services and our pest control service plans, contact us at (336) 841-6111. We look forward to hearing from you!
Other Pest Control Services For Asheboro, NC