Effective Pest Management For Biscoe, NC Properties
Biscoe, NC, may not be the largest town in North Carolina, but it still provides everything an aspiring home or business owner needs to be happy and healthy. Some of these things require you to search them out. This includes pest control. Finding comprehensive coverage for your home or business property can be challenging and risky.
Today we are going to try to make things simple by talking about residential and commercial pest control in Biscoe and breaking down our offerings. Keep reading to learn more. Talk with our team at Go-Forth Pest Control to directly learn more about our individualized services and learn how we can be a benefit to you.
Residential Pest Control In Biscoe
There are a lot of responsibilities that come with owning or renting a home. Something that you don't have to do but will add value to your daily life is investing in residential pest control. The biggest challenge is finding the right provider.

There are a few different companies that service the Biscoe area. To stand out above this competition, Go-Forth Pest Control takes the needed steps to offer informative content like this, advanced services, and unmatched customer support. Whether you are dealing with a few flies or a whole family of rats living in your attic, we have the solutions you need to find total pest freedom. Contact our team now to discuss your options and discover what we can do to help you live your best pest-free life.
What Attracts Mosquitoes To My Biscoe Property?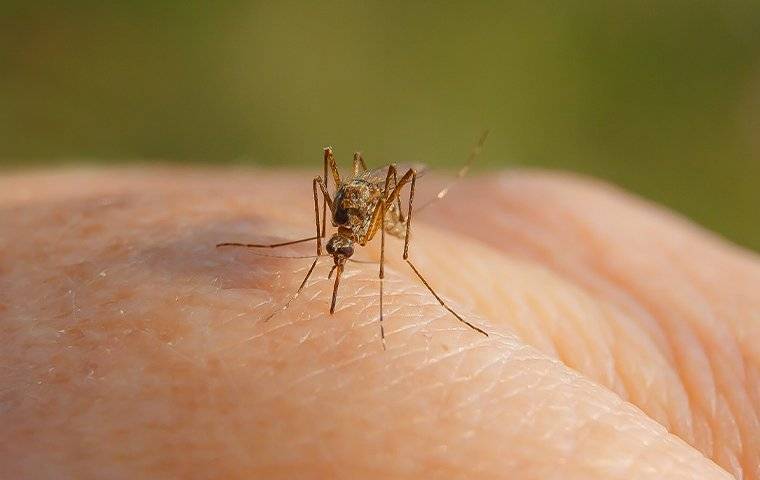 Mosquitoes might just be the most annoying yard pests in Biscoe. They are also one of the more dangerous local species. A single bite can lead to an uncomfortable disease. The question is, why do mosquitoes invade local properties? The two main things that attract these pests are food sources (blood) and breeding grounds (pools of stagnant water. Here are some more specific situations that might draw mosquitoes to your property:
Water building up in your gutters due to a clog.

Water pooling around your home's exterior due to poor drainage.

Water gathering in buckets, playground equipment, and other items on your property.

Water sitting in bird baths and ornate pools that do not have a self-circulating mechanism.

Still water on the edge of ponds, lakes, and other freshwater sources.

Puddles building up in your driveway, patio, or other hard surfaces around your yard.

The general presence of warm and cold-blooded animals and humans.
Often times it is impossible to completely remove factors that attract mosquitoes. This leaves one method that continues to be proven effective with these pests, professional pest control.
At Go-Forth Pest Control, we use targeted treatments, moisture elimination, and other advanced treatments to deal with annoying mosquitoes. This is not a perfect solution, but it is the best one money can offer. Talk with us today to learn more about our mosquito control and find a treatment time that works for your Biscoe property.
Call The Pros To Get Rid Of Bed Bugs In Your Biscoe Home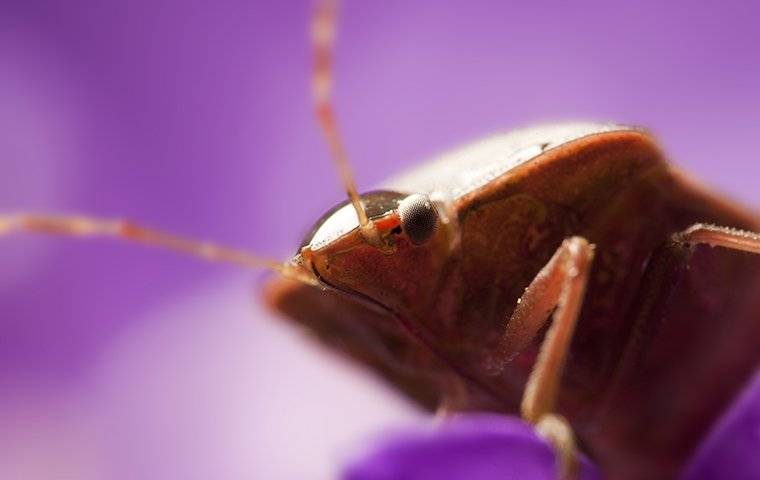 Bed bugs have the unique ability to keep people up at night just with the knowledge of them being around. In other words, it is hard to sleep when you know you will be bitten every time you doze off. If you notice blood stains on your bed, odd bite marks on your skin, and other odd signs of bed bugs around your home, it is time to take action.
At Go-Forth Pest Control, we understand these sleep-wrecking pests and offer detailed solutions to help homeowners find freedom from nightly bites. Start by scheduling your home for a thorough inspection. This will help us identify where bed bugs are hiding and the level of treatments needed to get them out. Call us today if you want more information about our bed bug control or if you are ready to make an appointment for your Biscoe home.
Commercial Pest Control In Biscoe
Every business, big or small, has the ability to add great value to a community. At Go-Forth Pest Control, we love helping local commercial properties live up to their potential. We do our part by offering unbeatable commercial pest control services.
Because we understand that you are unique, our services are customizable to fit your individual needs. This all starts with a thorough inspection of your business property, where we will identify pest pressures, entry points, and other concerns. We will then inform you of what we have found and recommend a treatment strategy that will best serve you, your clients, and your customers.

If this dedicated and personal approach is what you are looking for, we would love to start a dialog. Get in touch with our team today to talk details, and let us find out how we can best serve you.