A Weed Free Lawn Is The Key To A Happy Summer In Fredericksburg
July 25, 2022
If there's one thing that dampers your yard's health and aesthetic, it's weeds. These invasive plants come in many different shapes and sizes, but they all share one thing in common – they can be challenging to deter, let alone remove once they've taken root.

Whether you're struggling with weeds on your lawn or want to protect yourself from the possibility, the experts at Go-Forth Pest Control have the information you need.

Here, we'll outline the essentials of lawn care and pest control in Fredericksburg, including some valuable resources for fast, effective, and affordable lawn care services near you. Read on to reclaim your yard from any stubborn weed infestation and keep it clean for good.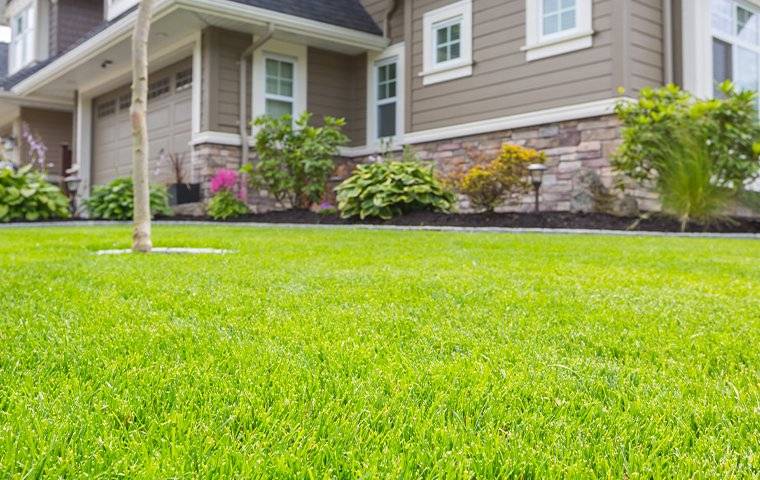 Common Types Of Weeds That Invade Lawns In Fredericksburg
As we said, weeds come in all different shapes and sizes. Many invasive plants are vying for a spot in your yard, so a complete lawn service often proves essential. Here are just a few of the common types of weeds that invade lawns in Fredericksburg:
Dandelions
Wild Violets
Crabgrass
Nutsedge
Clover
Thistle
Poison Ivy
Ragweed
Some weeds are deceptively pretty. Dandelions, in particular, are a famous summertime flower; however, they're classified as a weed. They can cause more problems than you might think.
How A Few Weeds Can Become A Big Problem
There are multiple reasons why a professional lawn care service for weeds is necessary. Weeds are characterized by their fast, invasive spread. They also steal much-needed nutrients and water away from your lawn and garden.

Many weeds also sting, trigger allergies, or are very poisonous. These problems may seem manageable when there are only a few weeds in your yard, but remember that weeds boast a fast, invasive spread. It starts with just a few weeds, but they'll soon replace your grass.

Weeds can completely choke out your yard's ecosystem, but you don't have to let it come to that. There are many ways to combat weeds, and it doesn't have to be an expensive hassle.
Why DIY Weed Control Can Be Costly And Time-Consuming
Fighting weeds on your own can be a challenge due to how many different weeds you have to watch out for, the rate at which they spread, and how durable they are compared to other plants.

You have to uproot most weeds to remove them entirely, or they'll grow back. What's worse, it's possible to miss a few, which will quickly lead to a re-infestation. Various herbicides exist which can help but are often disappointing in their application.

They're costly, hazardous, and can be ineffective unless applied thoroughly. The costs of DIY weed control will quickly add up, but an affordable lawn care service near you can take care of everything and prevent future infestations.
Let The Professionals Keep Your Lawn Weed-Free
The experts at Go-Forth Pest Control provide advanced lawn care you can count on. Whether you need help getting rid of weeds or want to prevent them from cropping up in the first place, give us a call.

Our team of trained pest control technicians is ready to lend a hand. Not only will we treat the present problem, but we'll also work with you to establish proven prevention measures that will keep your yard weed-free for the future.

Don't get caught up with the wasted effort and expense that DIY weed treatments can all too often become. Reach out to Go-Forth Pest Control for the best lawn care service near you.
Previous
Next