Are Pest Control Companies Worth It? (Charlotte Exterminators)
July 30, 2020
As soon as you find out that pests are infesting your home, the very first thing that comes to your mind is that you have to get rid of them the soonest time possible. Pests are a nuisance to humans. So we do not want them in our homes or anywhere near us, for sure. These creatures bring damaging effects to humans, our pets, and the environment. They can ruin your crops and plants, damage your properties, and bring diseases.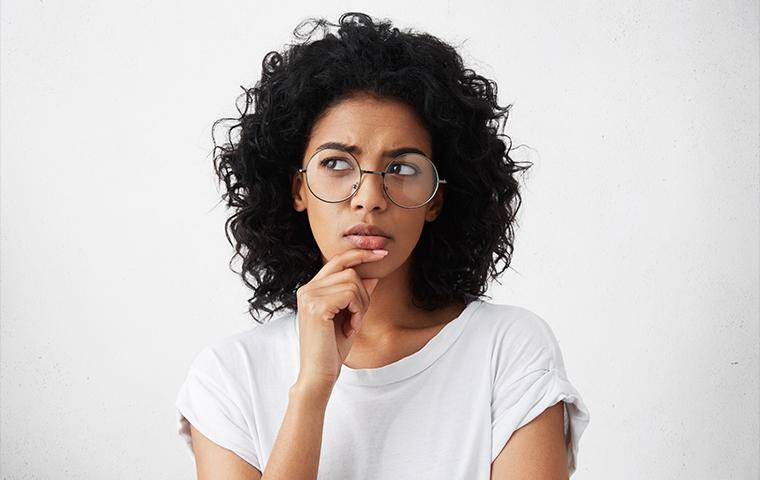 You can ask your neighbors or friends for advice. Also, you can check the internet for any DIY methods on getting rid of pests. Yes, you read it right. There are DIY methods you can do. Some of the things that can be used to eliminate pests can be found right inside your house. You can find them, especially in the kitchen. Stuff like apple cider vinegar, lemon, pepper, or even plants in your backyard might help. That depends, of course, on the kind of pests that you have to get rid of.
There are also pesticides, baits, and traps you can purchase in stores. This makes your life a little easier. Because this means that you do not have to spend time doing mixtures in your mind. If you are indeed doing the right thing or not - you can simply spray the pesticide or just place the bait or trap in areas where you suspect pests. Sounds simple and easy and for sure you can do any of those steps alone. But, what if, despite all your effort the problem still persists? The answer is very simple: involve a pest control company to get the job done for you!
Why Is It Better To Contact A Pest Control Company Than Getting Rid Of Pests on Your Own?
Most people do not actually consider hiring a pest control service because of only one reason. They think it's pricey so they better get rid of pests on their own. DIY methods are truly cost saver. But on the other hand, hiring a professional is way better because of its many benefits.
Let's see what are these benefits:
1. Saves you effort and time - Infestation may develop and build up faster than you think or expect. Thus, it's important to remind yourself of how critical time is. You only have a very limited time to experiment on the DIY method, and you might even fail at the end of it. Pest control technicians are not called professionals for no reason. They are indeed experts in this field. They know the best approach in every pest problem, which means they can resolve the issue quicker and more effectively.

2. Saves you money - For sure many people think that getting a pest control service is costly, but in reality, it saves you money. Here's why: trying the DIY methods delays your chance to get rid of pest problems. Most especially if you are not able to resolve the problem on your first attempt. Realize that the longer it takes, the more chances infestation gets severe. This also means higher charges a pest control might ask from you to get it completely eliminated. To give you an idea, the price of the service depends on the size of the infested area. The kind of pests they have to deal with and the severity of the issue. Of course, the experience of the professional you are hiring.

3. You do not risk you and your family's health - While there are some natural ways you can try on your own to get rid of pests, one of the most effective methods that professionals practice is using dangerous chemicals. This of course cannot be handled by someone who just read off the label. Or someone without proper training on how to use it. Just think of the possible damage it can do to you and your family. I am certain you would not want to put your family's health and life at risk just because you want to save some bucks.

4. Effective - Trying the DIY approach is not bad at all. In fact, some of the DIY methods you see online are effective. But it depends on how severe the infestation is and how you perform the steps you see on the net. Pest control service offers maximum effectiveness. Pest control technicians undergo proper training so they give a more effective solution to every situation. Whether it is a problem with rodents, termites, bed bugs, or cockroaches, they surely know the best approach to completely eradicate the problem.

5. They can locate the source of infestation - Pest control experts do not just kill pests that are visible to the eyes. They locate the source to make sure that these creatures would not come back to your place. Also, avoid future and further infestation. Destroying their nests, pests' eggs, and whatever makes them stay is important so they would not breed and multiply again.

6. Helps you avoid further damage - Some infestation causes severe damage to your property. For example, rodents and termites. These creatures may look harmless because of their size but in reality, they can contaminate your food, cause severe damage to your home's foundation, your appliances, and furniture. In fact, a rat or mouse can even burn your house down because even electrical wires are not safe from them. Rodents such as rats and mice continuously gnaw and chew things to wear their teeth down. If they do not do this, their teeth will continuously grow. Similarly, termites also do immense damage by eating structural wood and usually the cause of damaged house foundation.

7. Gives expert advice on how to prevent pest infestation - At the end of the service, technicians give free advice and recommendations to home or property owners to guarantee the quality of pest control service. It's important to take note of their advice as this is your key to a pest-free home.
Having said all these, are you still having second thoughts on hiring a pest control service? I guess the above statements have answered your question and you can say now that pest control companies are worthy of your trust.
Choosing A Pest Control Company For Your Home Or Business Establishment
If you want to make sure your penny will be worthy of the service, it is important to choose a pest control company that gives outstanding service. There are many different pest control companies out there and surely, they all claim that they are the best. But how would you know if you are choosing the right one? It is not easy to find a pest control company that would help you resolve your pest problem but going through some things to consider will help you make the right decision. Before setting an appointment with a pest control company, you may consider these suggestions first:
Obtain recommendations from someone who has experienced a pest problem before. For sure you have friends, neighbors, or family members who had a pest issue before and they might be able to give you some advice or recommendations. If they are happy with the service they got from the pest control company they hired last time, they will recommend that company for sure but if not, they also give you a heads up so you can remove that specific company from your list and start calling elsewhere.

Contact at least 3 or more companies and consider their methods as well as their service policy to know if this is the right fit for your pest problem. Choose the least toxic available to control pests. There is nothing wrong in calling multiple companies, it is better to check each one of them before signing a contract to make sure you are not going to waste your time eventually.

Do your research by simply checking their website or feedback from previous customers. Make sure the company has the required license, registration, and insurance. You cannot just hire someone because they offer inexpensive service, you must make sure you are dealing with a legit and trusted company. After all, you would not want to place your properties' safety to people you cannot trust.
For your pest control needs, go with Go-Forth Pest Control and let them handle the job for you. Go-Forth is simply the best pest control company in Charlotte.
Pest Control Company Since 1959
Go-Forth Pest Control has a team of expert professionals who can provide the best pest control services to residents and business establishments throughout Charlotte, North Carolina.
We bring in a new and fresh approach to the pest control industry, using family-friendly and pet-friendly methods only. Our expert experience in exterminating pests like cockroaches, wasps, weevils, mosquitoes, mice, flies, termites, ants, and spiders will eliminate these pests in your home. You may check us on Facebook or Google us to see what our satisfied customers have to say about us.
Go-Forth Pest Control has earned the trust of residents and businesses in North Carolina for more than 50 years. For more information, just dial 336-841-6111. Our friendly operators are standing by.
Previous
Next