Are You Having A Hard Time With Pests During The Holiday Season?
December 27, 2022
When you think of the holiday season, you think of great food, pretty lights, beautiful decorations, and enjoying time with family. You may not think about pests and how they can take over your home and cause problems during the holidays.
The last thing you want is an uninvited pest showing up to your holiday party or family get-together. At Go-Forth Pest Control, we understand how important the holidays are, and we are here to ensure the common pests in our area don't ruin the best time of year. Read on to learn about how pests can cause problems during the holidays and how professional pest control in Fredericksburg can help you enjoy your time with family and friends without worry.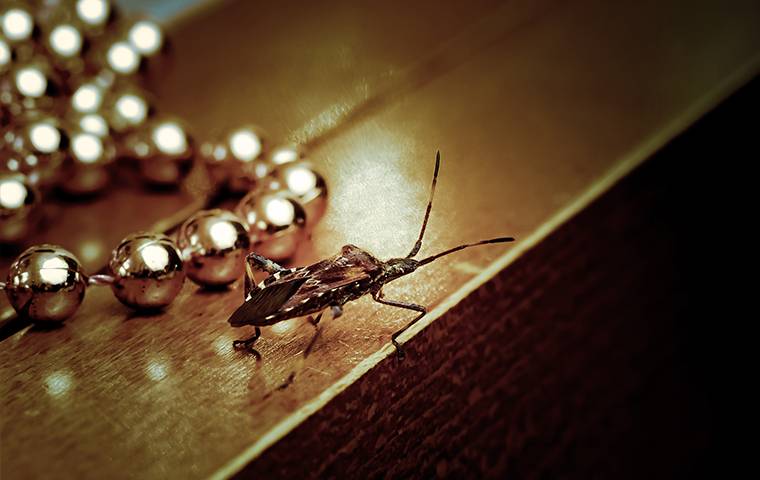 Why Do Pests Hide In Holiday Decor?
Decorating for the holidays can be so much fun. You get to pull the boxes out of storage, take a trip down memory lane, and bring holiday cheer to the whole neighborhood. Unfortunately, it may not be just lights and decorations you pull out of your garage. If you're unlucky, you may also find pests.
Pests in Fredericksburg come into your home in search of shelter from the elements and safety from threats. That is exactly what they find in the boxes where you store your decorations in the dark, unused corners of your garage, basement, or attic. The common areas where we keep decorations are also the common harborage areas for pests, making your holiday decor a prime target for pests.
Signs Pests Have Been Hiding In Your Holiday Decor
If you have pests hiding in your holiday decor, putting up decorations can also introduce unwanted visitors. To avoid these pests, it is best to open boxes and decorations outdoors and inspect them for signs of pests, including:
Droppings
Gnaw Marks
Egg Sacs
Bite Marks
Shed Skins
If you see any of these signs, leave your decorations outside and fully clean everything before bringing them inside.
The way you store your decorations can also help prevent pests. Use hard plastic containers with tight-fitting lids and wrap your decorations when possible. Avoid cardboard boxes and edible decorations like popcorn and candy canes, which attract pests.
Holiday Trees Can Be Home To Many Pests
For many, the best part of decorating for the holiday season is the tree. From picking it out and bringing it home to stringing the lights and hanging the ornaments, there is nothing quite like it for getting you in the holiday spirit. But for all the joy a well-decorated tree can bring, it can also bring pest problems.
It is rare for holiday trees to have pests, but it is possible. Some pests you may find in your holiday tree include:
Bark beetles
Aphids
Psocids
Scaled insects
Spiders
While none of these pests are dangerous, no one wants a swarm of beetles crawling off the tree while you are trying to open presents.
If your tree does have pests, take it back outside and shake it aggressively. Vacuum any bugs that may have come off your tree inside, and return to enjoying your holiday celebrations.
Let Go-Forth Handle Your Holiday Pest Control Needs
Between the shopping, the cooking, the decorating, the parties, and everything else, you have enough going on during the holiday season without worrying about pests. Instead of letting the threat of pests ruin your holiday season, call Go-Forth Pest Control and let us help.
Our home pest control plans will keep your home protected. We can quickly eliminate any active pest infestations on your property, so you can enjoy the holidays without worrying about pests and all the issues they can cause.
Previous
Next