How Do I Fumigate My House? (Wilmington Exterminators)
August 14, 2020
If there are pests in your house, the first thing that you want to do is get rid of them. There are many kinds of house pests. And the method of how you will eliminate them depends on the kinds of pests we are facing. Rodents, cockroaches, mosquitoes, termites, bed bugs and ticks and fleas—these are the most common kinds of pests we normally encounter in our household and for sure we are all familiar with these creatures.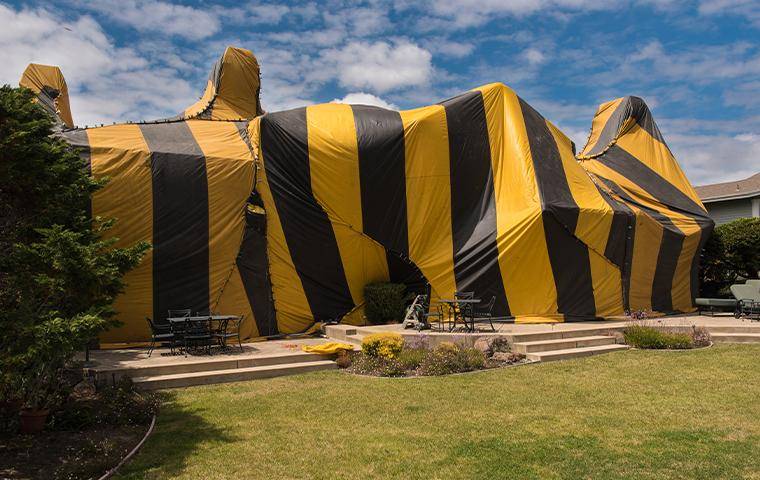 With the help of the internet, it is easy to do pest control on your own. This is because, with just one click, you will be able to see different methods that will help you solve your pest problem. DIY pest control and pest control that requires help from a professional are viable options that are all available. It just really depends on what method you would choose to go with. When dealing with pests, it is important to do your research. Also, you need to do investigation before investing in pest control pesticides and pest control services. This is because this may waste your money and effort. And of course, might lead to further damage and more severe infestation. You do not want to be in the position where it is too late for you to resolve your pest problems, do you?
So, before you look for the best pest control method to use, you need to find out first what you are dealing with. Know what kind of pest you are battling with. Where they normally hide, and how many of them are living in your house at the moment. But do not get me wrong, we do not need to count how many creatures there are in total. We just want to know if there are just a few of them, or if the infestation has already started. That way, we would know how we will be able to deal with them. Or will know the best approach to resolve our pest problem.
What Is Fumigation?
One of your options, and probably the most common pest control method, is fumigation. Fumigation is a treatment that professionals commonly use to effectively control pest infestation. When doing this method, professionals release pesticide gas or vapor, liquid, or use solid materials which eventually kills the pest.
For those who are curious, it is possible to do fumigation on your own. But it is not recommended because of the harm it could give you, your family, and pets. Note that fumigation involves using harmful and toxic materials. Thus, you need knowledge, experience, and extreme caution. You cannot just do it whenever you want to or because you think you can do it. You must carefully assess before taking any actions as this requires a lot of patience and extreme precaution.
Types Of Fumigation
There are 3 kinds of fumigation. Each method uses different harmful and toxic chemicals. So it is advisable to leave the process to professionals instead of doing it on your own.
Gas Fumigation

From the word itself, this method uses gaseous pesticides or fumigants to kill pests within. This method fills the airspace within a structure with toxic gas, as such it is effective in killing pests that hide from within. Pests that hide in crevices, cracks, and pipes will not be able to escape because even these spots can be reached through gas fumigation.
Solid Fumigation
This method applies fumigants to the grains. This is done to ensure that fumigants are evenly distributed. The type of fumigants used in this method are aluminum phosphide tablets or pellets evolving phosphine and granular calcium cyanide evolving hydrogen cyanide.
Liquid Fumigation
This is a process wherein fumigation is carried out by sprayers and this is one of the most dangerous among other fumigation types. Liquid fumigants are flammable and toxic to humans, so you have to be very careful if you want to go with this option.
How Do I Prepare For Fumigation?
The chemicals used in any type of fumigation is harmful to all living matters. If your house or business is scheduled to undergo fumigation, it's a must to make sure to vacate the place before and after the process. Arrange accommodation where you and your family can stay during fumigation.
Fumigation typically lasts a minimum of six hours but the entire process can take up to 24-72 hours. If you have a baby or anyone in the house with health challenges, the more you should consider staying away from the house longer. If you are unsure and you want to know how long you should be away from your place for the fumigation, you may ask the pest control company about it. This will all depend on their assessment, the severity of the infestation, and the type of toxic chemicals they will use to get rid of the pests present in your home. Be honest and very detailed as well. If you or anyone in the house has respiratory diseases like asthma, be sure to let them know so they can come up with a decision that is safer yet still effective.
If you have plants and pets, you need to either bring them outside or take them with you as the chemicals used in this method can seriously kill plants and animals. Pest control technicians often use Sulfuryl fluoride to eliminate pests. While it does not run off into soil like other chemicals, it can still burn and kill the foliage.
In the kitchen, make sure to keep all food in an airtight container as we do not want to ingest these after fumigation. Cover your stuff like bed, couch, and table so it will be easier for you to remove any chemicals left in your house after the fumigation. If there is a need to wash some of them after fumigation, especially kitchen utensils like plates, glass and spoon, and fork, it is best for you to do it once it is already safe to go back in your house.
Can I Do Fumigation To Kill All Kinds Of Pests?
No. While fumigation is an effective way to get rid of pests, it does not work for all kinds of pests. The fumigation process best works for termites. However, it can also help eliminate other kinds of pests like cockroaches, bed bugs, ticks and fleas, and adult mosquitoes. Find out what kind of pests are present in your home. By doing so, you will be able to help the pest control professional in Wilmington save time and decide what method they should take.
What Are The Benefits Of Termite Fumigation?
1. Guaranteed termite kill - Based on studies, 24 hours of exposure to fumigants is enough to kill pests that are hiding in your home, especially termites. This method is very effective as it doesn't just kill pests that are lurking around. But also those that are hiding from the inside. It controls and gets rid of pests of all life stages.

2. Less damage to your home structure - Though pest control technicians use harmful and toxic chemicals to perform this method, it does not cause further damage to your home or business unlike the heat and chemical treatments.

3. It reaches hidden spots which eliminate nests and sources of pests - This treatment can reach cracks, crevices, and other isolated areas in your home which means it leaves no place for these pesky creatures to hide.

4. Efficient and time-saving - When performed the right way, this will give you good results in a timely manner, this is why so many homeowners go for this option instead of the other methods.
So, now that you have an idea of how fumigation works, it's time for you to choose a pest control company that will help you take this into action. Choosing the right company is important if you want to completely eradicate your pest problem. It's not enough to just contact a pest control service, you must choose a company that is trusted by many people. A company that is worth every penny—choose Go-Forth Pest Control.
Go-Forth Pest Control Is The Best Pest Control Company In Wilmington
Go-Forth Pest Control is known for its outstanding service over the years. It is a family-owned commercial service solutions provider of modern pest control services and techniques, using the latest and most advanced technology in the business. We make our service to you more efficient, safer, and more convenient. Our team of expert professionals can provide the best pest control services to residents and business establishments.
We bring in a new approach to the pest control industry, using family-friendly and pet-friendly methods of extermination that caters to your specific needs. You may check us on Facebook or Google us to see what our satisfied customers have to say about us.
Go-Forth Pest Control has earned the trust of residents and businesses in Wilmington for more than 60 years. For more information just dial 336-841-6111. Our friendly operators are standing by.
Previous
Next