How To Keep Your Columbia, SC Lawn Healthy Year-Round
June 24, 2021
A healthy lawn provides more than personal satisfaction. While a vibrant lawn probably leaves you feeling great, it also comes with the benefit of giving your home better curb appeal and making your time outside more enjoyable. But getting a lush lawn in Columbia, SC is harder than it looks. Find out what you can do to keep your lawn looking great every season of the year.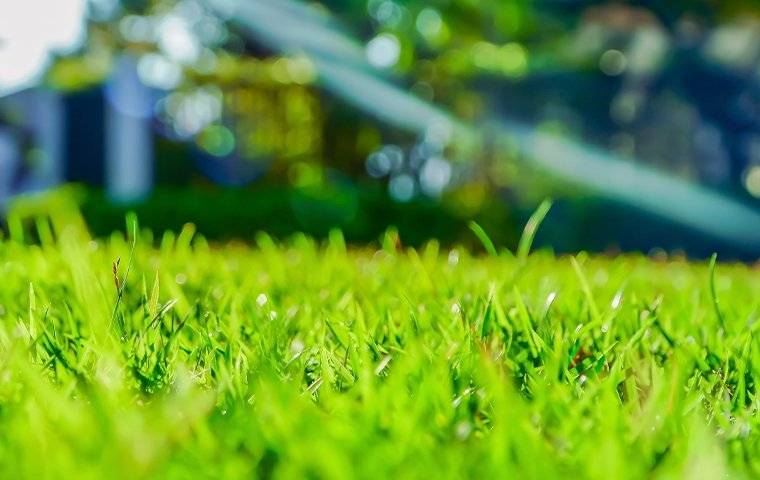 What Makes Maintaining Your Yard So Difficult?
No matter where you live, maintaining a healthy lawn is a daunting task. Everyday challenges like pests and weather patterns make caring for your lawn a challenging job. If you don't keep lawn pests away, your grass won't make it. Meanwhile, watering your lawn enough requires time or a reliable sprinkler system. You could end up over watering your lawn, which is also detrimental to your yard.
While lawn maintenance is always tricky, it's even harder to do in Columbia, SC. The seasonal weather changes make it tough to know what your grass needs. Although the local climate isn't as brutal as it is up north, the winter is noticeably colder than the summer. Your lawn will suffer if you don't adjust to the seasonal change in temperature and rainfall.
To keep your lawn looking great every season, you also need to fertilize your lawn properly. But when is the best time to fertilize your lawn in Columbia, SC? If you're not an experienced professional, you probably don't know much about the nutrient needs of your lawn. Getting the timing or type of fertilizer wrong could wreak havoc on what was once a beautiful lawn.
Why DIY (Do It Yourself) Maintenance Can Hurt Your Lawn
If you want to save money, you might be tempted to handle lawn maintenance yourself. However, there are many disadvantages to this. For one, there's the issue of time. Do you really want to spend your weekends caring for your lawn? Despite your efforts to give your yard the time it deserves, you probably will run out of time for it. When you work with a professional, you can regain your weekends and know you are getting proper lawn care.
There's also the issue of the cost. At first, DIY lawn maintenance might seem cheaper than the alternative. But there's a risk of things going sour. If you don't properly fertilize your lawn or you develop a pest problem, you may need to spend thousands of dollars fixing your grass. There's also the cost of lawn care equipment, which can add up quickly.
As a homeowner, you don't have access to all the resources available to a lawn care professional. As a result, your efforts are less likely to be successful than a professional's. At the end of the day, your yard just won't look as good as you want it to. Your lawn could look lackluster, and you might be disappointed.
The Key To Keeping Your Lawn Healthy
On your own, there's only so much you can do to give your lawn what it needs. Fortunately, you don't have to tackle lawn care on your own. When you work with a professional, you can keep your grass looking great.
An expert knows how to prepare your lawn for seasonal changes. They can regularly treat your lawn, assessing its needs and addressing problems as they arise. No matter how the weather changes, you can trust that your lawn will thrive.
Here at Go-Forth Pest Control, we strive for perfection. Our professionals can keep your lawn looking green and verdant all year long. They have access to the resources and tools needed to maintain your yard. To learn how to get started with the lawn of your dream, call us today.
Previous
Next