Is It Possible My Columbia, SC Business Has Bed Bugs?
February 23, 2021
Of all the pests that Columbia business owners need to worry about, some of the most notorious are bed bugs. While bed bugs may have earned their reputation as difficult to get rid of, much of what people believe about them are common misconceptions. For instance, many people believe that bed bugs only infest dirty homes. The truth is any home is susceptible to a bed bug infestation. Furthermore, folks often think bed bugs will only infest homes with beds. Bed bugs don't draw such territorial lines, however. The fact of the matter is that bed bugs will pretty much invade any building that provides them with people to feed on. This means both Columbia homeowners and business owners need to be prepared for bed bugs. Even if your business doesn't have beds in it, you still might end up with a bed bug infestation. If such is the case, you need to know what your options are.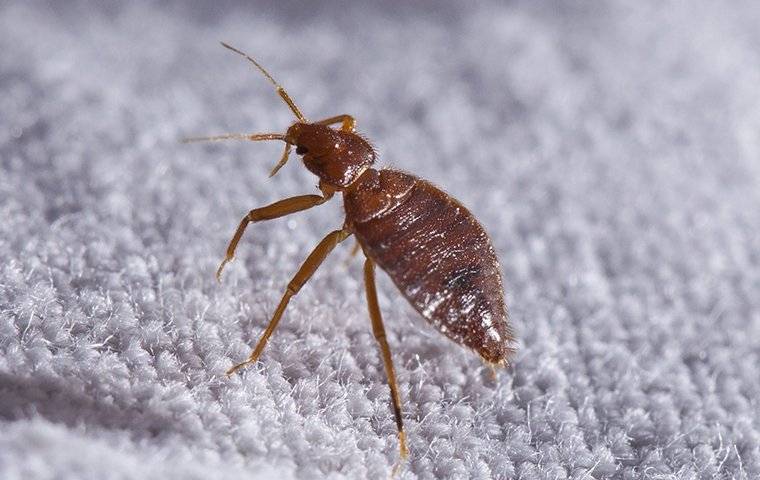 What Do Bed Bugs Look Like?
Bed bugs are small, reddish-brown parasites that resemble apple seeds in both color and shape. While they have flat bodies before feeding, after they feed on a blood meal, their bodies will engorge. Bed bugs feed on the blood of mammals and some birds. Their favorite source of food, however, is us, humans. This means that they often make their way into our homes and businesses seeking people to feed upon.
Where Might You Find Bed Bugs?
The most common way for bed bugs to get around is by traveling on unsuspecting people who have unknowingly picked them up. Therefore, bed bugs are often compared to little hitchhikers, catching rides all over the country. Any location that hosts many people on a daily basis is susceptible to a bed bug infestation.
In addition to homes, some businesses that bed bugs might be found in include transportation hubs such as bus depots, train stations, and airports. Lodging establishments and other businesses with beds such as hotels, motels, and hospitals are typically prime targets for bed bugs as they host a ton of people every single day. Moreover, bed bugs, which are nocturnal, like these businesses because they provide them with easy access to sleeping humans whom they can find a blood meal.
However, bed bugs can infest businesses without beds, too. Bed bugs have been known to make their way into office buildings, living in carpets, the fabric of office chairs, and in keyboards. What's worse, if a business becomes infested with bed bugs, employees and customers can pick them up, bringing the bed bugs home with them.
Signs Of A Bed Bug Infestation In A Business
There are several indications of bed bugs in a business. If you notice any of these signs, be sure to contact your professional pest company Go-Forth Pest Control right away so that we can contain the infestation before it spreads throughout your business.
Some signs of a bed bug infestation in business include:
Rust-like stains or bloodstains on office furniture such as desk chairs and desks.
Spotting bed bugs in or around your keyboard.
Musty odors emanating from upholstered furniture or the carpet.
Shed bed bug exoskeletons on the surfaces in the office.
What To Do If Bed Bugs Invade Your Business
If you notice any of the signs of bed bugs in your Columbia business, call the professionals here at Go-Forth Pest Control right away. As previously stated, the longer your wait, the more an infestation can spread out, making it harder to eliminate. Don't put your employees and customers at risk. Call us right away to address any bed bug infestation in your business.
Previous
Next