Local Exterminators In Greensboro, NC
June 26, 2020
How nice it would be to live in a house that doesn't have pests, right? You are free from illnesses, property damage, inconveniences, and more. However, this only happens in dreams because, in reality, vermin are always around waiting for the right time to infest.
Several pests like cockroaches, ants, bed bugs, termites, rodents, fleas, mosquitoes, and spiders can infest your home. Having any one of these is already frustrating and alarming. What if your house accommodates a lot or more than one of them? That could be chaos! It is not good to have pests around because your well-being will always be at risk.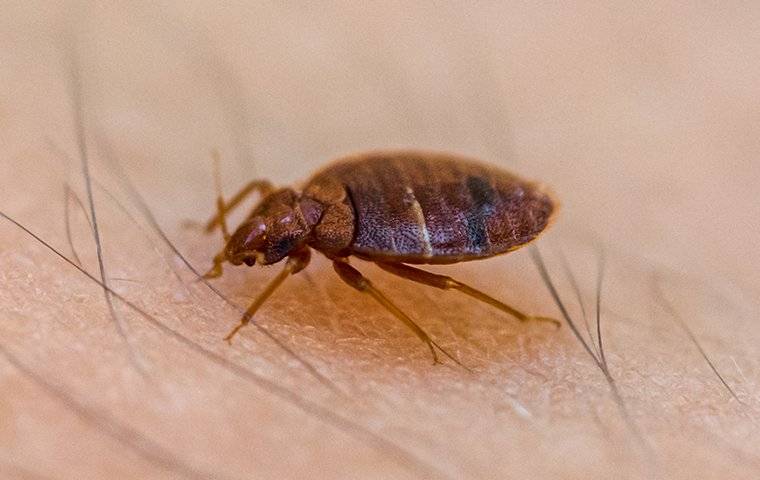 In combating pests, pest control is what you need and local exterminators are the ones who will do the work. Pest control is the perfect solution to pest problems because it meticulously and successfully removes vermin infestations in properties. Whether your commercial or residential property is suffering, pest control can make a huge difference and you'll never regret it.
Because of pests, pest control is important to have a home that is conducive for living and away from risks.
Let's get to know the benefits or importance of pest control and why call local exterminators when pests are present.
Why Is Pest Control Beneficial?
Do you ever wonder what benefits you get from pest control? You may ask because you don't want to spend money on something that you cannot gain anything.
These are the things you can get from pest control that will make you happy:
Pest Control Helps In Improving Sleep
Sleep is important because it is the time where the body relaxes and regains the energy lost for the day. However, when you have pests around, you can expect sleep disruption. One of the pests that can disturb your sleep is bed bugs. This pest will sneak into your bed and get near you so that it can feed on your blood.
When bed bugs are enjoying its blood meal, you will get bites on your skin. Because of this, you will keep on scratching to relieve itchiness. Not only will bed bugs feed on you but they make sure to reproduce immediately to continue their numbers. Bed bugs will always disrupt your sleep but with pest control, your slumber can improve. Exterminators will remove the pest to prevent sleep disturbances. With pest control, you and your family can enjoy a good and deep sleep.
Pest Control Removes Health Risks
Pests are carriers of diseases and this is another reason why pest control is needed for your property. Not only can one pest can cause you ill, but several vermin can be the reason behind your health decline. Mosquitoes are the most dangerous ones as they carry a lot of diseases that can be serious and fatal. They are one of the reasons why millions of deaths happen around the world.
Roaches can also give you health problems because they carry pathogens and bacteria that can cause asthma and salmonellosis. Flies and rodents can also give you health risks. If you have pets at home, fleas and ticks are threats for your furry friends because these can transmit tapeworms and viruses. If you have any of these pests, you may feel that you want to pack up and move. Pest control helps in removing these health risks as local exterminators eliminate disease-causing vermin to prevent the spread of bacteria.
Pest control helps in removing the dangers that pests bring to health so that you can have a healthier place to stay for a long time. When pest infestations are prevented, health risks will also be removed which will be good not only for you but for your family, pets, and property as well.
Pest Control Saves You Time And Money
In eliminating pests, you have to invest time and money if you want to get rid of them effectively. Some people think that it is too expensive to have local exterminators work for them. That's why they tend to do DIY pest control. However, what they don't know is that they can save more money when they choose local exterminators doing pest control over doing it on their own.
When you do DIY pest control, you have to purchase lots of pest control products until you find the right one that works. It will take a lot of your time and money but, if you let professionals do the pest control, you can save money and time in the long run. Local exterminators already know what treatments are best for your pest problems.
Whether you have roaches, ants, bed bugs, and more, they have everything that can help in eliminating the pests in your home. You can save time since you don't have to do the work and spend it more with your family. Your money will be saved in the future because you don't need to buy treatments since the once applied can last a long time.
These are the benefits you can get from pest control. See what it can do for you! If you doubt pest control, you will never resolve your pest issues. But, if you let local exterminators do the work, the best results are provided.
Things Pest Exterminators Do
You may get curious as to what pest exterminators do when you call for their help. It is not often that you will have an exterminator visit your house since you only need him when you have pest problems.
Pest Exterminators Do Inspections
When you call for pest exterminators, they will inspect your house for pests. This will help them get to know more about your problem. When they do inspections, they will check every corner of your property to find where pests are hiding. They will see to it that they inspect all areas to leave no trace. By doing this, it helps them to identify the pests you have at home and the severity of the infestations.
Pest Exterminators Will Find The Source
Since it is not easy to find the source of the problem, it is best to let pest exterminators do it. Professionals know where to check so they can quickly find the main source of the problem. They will check your garage, sewers, drains, and more to see where pests are coming from. Once they know the source, they will be able to treat your property quickly.
Pest Exterminators Eliminate Pests
One of the main jobs of pest exterminators is to remove or eliminate pests. Whether you have bed bugs, roaches, termites, wasps, rodents, mosquitoes, fleas, and more, they will get rid of them using appropriate pest treatments that will completely remove all pests. They will get perform extermination methods that help in killing not only live or seen pests but even the eggs and larvae so that no pest will continue thriving.
Pest exterminators will create treatment plans that are made personally for your home so that all your pest worries are treated. Pest exterminators are focused on helping you achieve a pest-free home. They make sure to find where pests are hiding, nesting, and breeding so that they can stop pests from worsening the situation. With professionals beside you, worries will be gone because your issues are handled by experts.
In eliminating pests, it is always best to let local exterminators help you because relying on your instincts or knowledge may not give you the results you need. If you are looking for pest control near Greensboro, NC, Go-Forth Pest Control is the one you need to work with.
Professional Pest Control Company In NC
There could be lots of pest control companies in North Carolina that can help you with your vermin issues, but Go-Forth Pest Control is the company that is always ready to provide you high-quality services.
Go-Forth Pest Control offers a wide range of pest control services that are capable of eliminating pests in your property. The company has more than 50 years of experience and with this, they can surely get rid of pesky vermin causing damage, illnesses, and discomfort to you and your family.
Go-Forth Pest Control is not only known for their accountability and consistency, but also they are known for their pest exterminators. They have highly trained, hardworking, and professional pest technicians who are licensed to do pest control and are experts in applying treatments like pesticides. They have a wide experience in handling pests so you can always count on them anytime.
With Go-Forth Pest Control, your house or business establishments are in good hands because they see to it that only effective and safe products and extermination are done to prevent danger or harm. If you are looking for a family and pet-friendly way of eliminating pests, Go-Forth Pest Control is always a good choice. They don't use harmful chemicals and they make sure to perform green pest control to give you peace of mind.
Once you have pests at home, don't wait for them to grow in population—immediately lessen their presence by calling Go-Forth Pest Control at 1-800-841-6113 and we will take care of the rest for you!
Previous
Next