Pest Control For Business (Jamestown Exterminators)
September 11, 2020
Pest control plays an important role when you have a business. Whether it is a type of business that handles food or not, pest control is a must. Regular pest control is apparently vital to foodservice industries. However, all kinds of businesses can be exposed to pests too. For the hospitality business, the most common kind of pests infestation they get are bed bugs.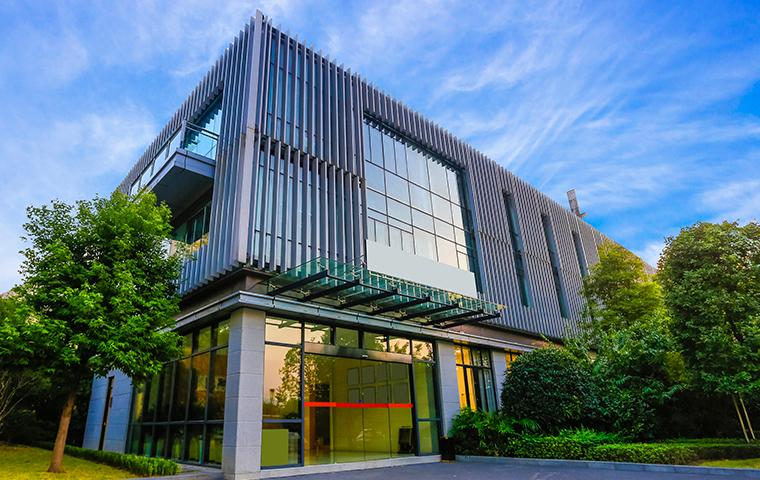 A regular office can be invaded by roaches, mice, mosquitoes, and other pests. While restaurants and food chains are exposed to having more kinds of pests such as cockroaches, mice, ants, and flies. Imagine talking to your client while presenting a business proposal and suddenly, a pest like mice start to run around or some mosquitoes start to bite your client's skin. Or, some roaches and flies are there while there are so many people eating in your booming restaurant. It is not just annoying but embarrassing too, right? Plus, this will surely ruin the reputation of your business. So before we get to that point, let us talk about the things that will help prevent having these unwanted creatures in our business place.
Keeping Your Space Or Business Establishment Clean
There's no better way to prevent pests from invading your space than keeping it clean and clutter-free at all times. After all, you would not want an office that is dirty and not presentable, do you? If an office is not cleaned daily and not vacuumed regularly, the risk of getting pests are higher. That is why most businesses hire professional cleaning service to take care of their offices on a day to day basis. When employees eat in the pantry or in their work station, cleaning up spills and crumbs should be the next thing to do. This is a very easy task to do and I'm sure you can do it on your own without help from a cleaner. Clean as you go, as they say, it. The office's storage room is also one of the places that attract roaches and rodents because of the cardboards, boxes, and papers we store in here. You do not need to remove these things as these are things you need to use for your business, that is why you have them there in the first place. But, keeping it organized and checking them from time to time will ensure that pests will not stay there and use this space as their shelter. Pests do not want to be disturbed in any way so let us not give them reasons to stay. Indoor plants are normal things you would see in an office too. They do not just make our office space cozy and relaxing. They also help improve the quality of air and stabilize humidity levels. When you have some plants in the office you must check it from time to time as this can be mosquitoes' hiding point. Remove any standing water as this is where mosquitoes breed. You may want to check leaking pipes too as this invites mosquitoes and roaches. If there are leaking pipes, make sure to contact a plumber immediately to avoid further issues. Termites, as we all know can damage the foundation of an establishment. This is also something we should check every now and then.
The Food Industry's Worst Nightmare
Now, let us talk about the food business industry. If you are in this kind of business, one thing you should know is that this business is more prone to having different kinds of pests and that is because there is more reason for them to invade your place than a regular work-place. Why not? There is a lot of food and water here, what more can they ask for? But you see, no matter how hard you clean the place and sanitize it regularly, you still would not be able to tell when they will invade the place or not. Getting professional pest control is therefore important to keep your business up float without the risk of these unwanted creatures.
Most Common Types Of "Business Pests"
Below are the examples of pests that you might encounter depending on the business you have:
Food Industry - In a food business, the usual pests we encounter are roaches, mice, flies, and ants. Food and water tend to attract them easily. Sometimes, no matter how we keep our kitchen clean and sanitized, we still cannot avoid their presence. Store food in airtight containers so these creatures will not be able to get them. Keep your garbage close and dispose of regularly. These are just some of the things you can do to help you prevent these creatures from invading the kitchen.
Office space - Mice/rats, mosquitoes, roaches, ants, bed bugs, and termites are the pests we normally discover in offices. Hence, it is important to practice having a clutter-free and clean workspace to avoid these damaging creatures.
Hospitality business - Pests like roaches, mice, and mosquitoes can also be seen in these places but very rarely. Bed bugs are the biggest threat in the hospitality business. They usually reside in beds, couches, and pillows. They can easily transfer and go with people through their clothes and luggage as they move places.
Farm and crops - This kind of business is prone to more kinds of pests. When you have a farm, you will have to deal with rodents, snakes, bugs, birds, snails, and many more. Even pesticides may not completely resolve your pest problem at once. So, it's better to seek help from pest control companies.
Advantages Of Pest Control Service In A Business
It protects your business - As the saying goes, prevention is better than cure. A pest-free business is certainly what any business owner wants to achieve. Once a business gets involved in a pest problem and one customer spreads the news about it, it will be difficult for you to recover even if you were able to remedy or solve the problem. Word of mouth, social media, and reviews from customers who discovered the pest issues are the things that can destroy your business' standing. Save yourself from the embarrassment and from the possibility of damaging your brand. Get assistance from pest control technicians or professionals.

Preventing financial loss - It will surely hurt your pocket if you do not take care of your pest problem the soonest time possible. If you do not take pest issues seriously, you will surely lose a lot of money. A pest infestation can disrupt your business operations which might cause loss of income and further damage. Aside from that, this may also lead to customer complaints which at the end of the day, can result in them asking for compensation. Effective pest management is the answer to avoid these things from happening. So as soon as you realize or find out that there are pests in your business, whether you see a single creature or not, do not think twice about contacting a pest control company to help you.

Makes your employees work more efficiently - An environment or work-place with pests can be disturbing. As an employee, I am sure you will agree that working while pests are crawling and flying around can result in distraction. If you want your people to work effectively, give them a pest-free environment and they will surely bring success to your business.

Saves your time and money - As a business owner, you barely have time to deal with extra issues like pest problems. You are more focused on how to run your business to succeed. Instead of thinking about what products to use to eliminate pest problems, it's better to leave them to the experts and let them handle the job. Aside from hassle-free pest control, they also guarantee an effective and safe pest control approach. If you choose to DIY, you may end up trying different brands of pesticides or repellents, different kinds of baits, and traps which will, later on, cost you more.
Finding the best pest control company is important if you want to save your business from the headache of pest issues. For best results, choose the best pest control management in Jamestown, Go-Forth pest control.
Why Go-Forth Pest Control?
Go-Forth Pest Control is a family-owned business solutions provider of modern pest control services and techniques. We only use the latest and most advanced technology in the business. Hence, making our service more efficient, safer, and more convenient. Our team of expert technicians who can provide the services to customers throughout Jamestown. Our modern approach to the pest control industry caters to your specific needs. You may find us on Facebook or Google to check what our customers have to say about us. Go-Forth Pest Control has earned the reputation of being the best for 60 years now. For more info, just dial 336-841-6111. Our friendly operators are standing by.
Previous
Next