The Easiest Way To Bring Holiday Cheer To Your Richmond, VA Business
December 30, 2020
The holidays are a time when homes and businesses alike celebrate the season with gleaming lights and decorations. Showing your holiday cheer is important for attracting business and contributing to the general merriment of the times, but it's also a hassle that can expose your property pests. Learning how professional installation and inspection can help you decorate in style -- safely -- is the responsible course for any business owner.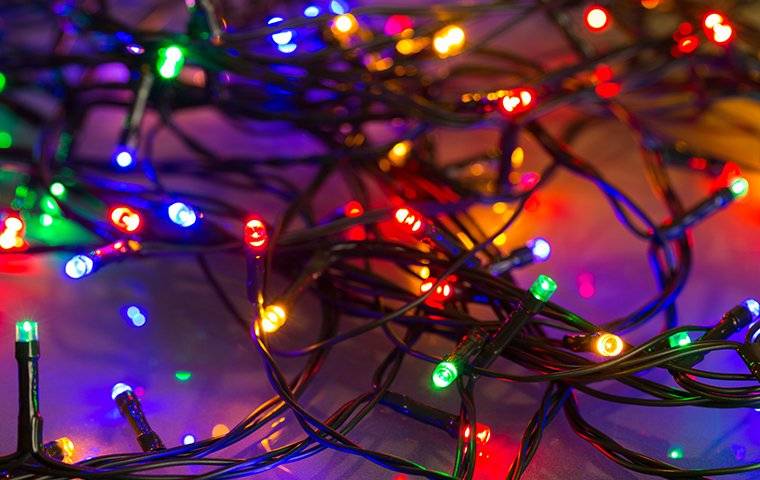 Avoid The Holiday Hassle
From tangled messes of lights to the dangerous heights that are needed to get rooftop decorations installed properly, seasonal decorations can be a real nuisance for property owners. Not only is a lot of time and energy required to decorate properly, but holiday decorations are also a common source of pest problems. That's because many pests have already sought places to hunker down and escape the cold of winter. So, by the time we put up lights, pests have likely already invaded your property and set up shop in exactly the same areas and containers where you store your holiday decorations. Disrupting their nesting grounds not only exposes you to bites and dangerous germs, but it can also prompt pests to find other places on your property to hide. You can avoid the hassle and the dangers that decorating brings by simply letting professionals handle it.
The Benefits Of Professional Decorating
Aside from saving you the hassle, professional decorators provide all of the following benefits:
Safety: Rather than climbing up that slick ladder on your own, let professionals take the risk by enlisting the help of decorators this holiday season.

Storage: Not only can professionals safely put up decorations, but they can also provide them directly. This helps reduce clutter and free up crucial storage space inside your business.

Pest Control: Again, you'd be surprised just how many pest problems start because unsuspecting property owners unpack their decorations without care. Professionals know how to unpack and repack properly, avoiding contamination.
Our Track Record
At Go-Forth Pest Control, we've got more than a half-century of experience helping businesses spread holiday cheer. Since 1959, our lighting services have helped homes and businesses show their love for the holidays. Not only can we quickly and safely install decorations for your business, but we also save you money. From the time you save to the lower cost of our LED lighting, Go-Forth's professional installation is the money-wise choice for any local business. With a variety of lighting colors and configurations, we can have your business sparkling and providing a welcoming atmosphere for customers. We have enough lights to cover roofs, trees, and any outdoor structures you'd like. With all the money and time you'd have to invest in lights and storage to maintain an inventory of that size, it quickly becomes more cost-effective to simply hire us instead.
Let Us Get Started Right Away
Not only can we save you the hassle, but Go-Forth Pest Control's light installation also saves you from the other unexpected problems and dangers that result from improper decorating. From pests that emerge from hiding to cause damage and health risks to the slips and falls that slick rooftops can expose you to, holiday lighting isn't without its dangers. With the holidays fast approaching, you don't want to be the last business on the block with pretty eye candy to grab consumers' attention. Let us get started right away on making your business a beacon of safe holiday cheer. We'll work with you to come up with the best configuration for your business, one that attracts new business and helps you enjoy the most wonderful time of the year.
Contact Go-Forth Pest Control for all your holiday decorating needs.
Previous
Next