The Types Of Pests You Encounter In Virginia Beach
August 31, 2022
Virginia Beach is an amazing place to live with many appealing aspects that attract people from all over. A city located on the coast where the Chesapeake Bay meets the Atlantic Ocean, Virginia Beach is well known for its famous beaches and picturesque landscapes. However, one aspect of Virginia Beach that is not as great is the abundance of invasive pests that cause problems throughout the city. These pests run the spectrum from nuisance wildlife and bugs to dangerous animals and insects that can damage property and pose potential health and safety risks for you and your family. Fortunately, a professional pest control service can keep Virginia Beach residents and properties safe from these pests.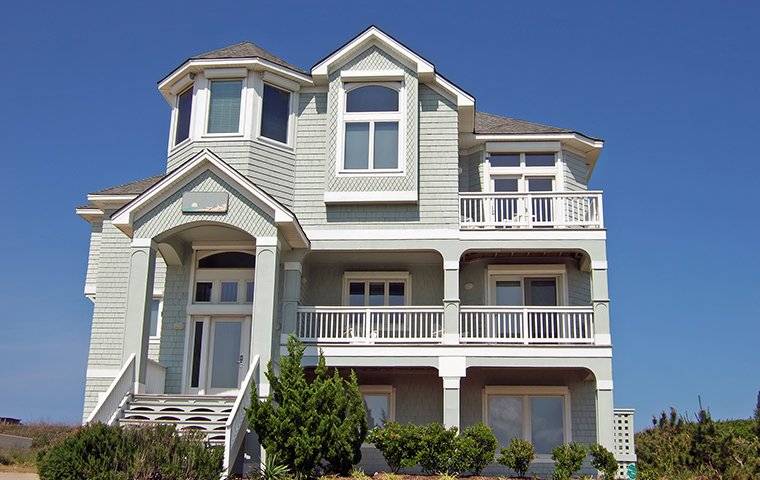 What Kind Of Pests Should I Worry About?
While any type of invasive pest is problematic, the damage they do and threats they present vary substantially between them. Insects and wildlife that pose a significant health or safety risk, as well as property damaging pests, are the primary concerns for Virginia Beach Residents.

Some of the most troublesome and dangerous pests in Virginia Beach are:
Termites
Mosquitoes
Cockroaches
Ants
Rats
These and other pests cause problems in homes and businesses across Virginia Beach by spreading disease and damaging property. Reach out to the experts at Go-Forth Pest Control for more information on how to keep your home safe from invasive pests.
Mosquito Control Done The Right Way
Nobody wants mosquitoes in their yard. These blood-sucking pests are sources of extreme irritation and spread dangerous diseases. In order to avoid the itchy sores of mosquito bites and the potential health hazards that their bites possess, it is important to do everything that you can to make your yard less attractive to mosquitoes. There are many simple ways to keep mosquitoes away from your yard, such as:
Eliminating sources of standing water on your property, such as gutters and uncovered trash bins
Incorporating mosquito repellant plants into your yard or garden, such as citronella, basil, or mint
Make sure not to leave food or drinks, particularly sugary items, outside.
The mosquito control professionals at Go-Forth Pest Control can provide more information on how you can protect yourself and your home from mosquitoes.
Ants Can Be A Pesky Problem
Although ants do not typically pose a serious threat to humans, they can be very problematic, which is why effective ant control is essential. The main threat that ants pose is the contamination of food in your home. They are attracted to many different sources and types of food, and large numbers of ants become impossible to deal with on your own. Ant colonies can expand to include tens of thousands of individual ants and can quickly get out of hand. It is vital to take sightings of ant activity on your property seriously and act immediately. A few ants crawling around your kitchen can quickly turn into a full-blown infestation if not taken care of.
Keep The Stinging Insects At Bay In Virginia Beach
Practicing general pest prevention on your property and in your home is an important and effective step in total pest control. However, despite your best efforts, it is still possible for infestations to occur, and they will require professional services to get rid of. Luckily for homeowners in Virginia Beach, Go-Forth Pest Control is here to provide quality pest control by preventing and eliminating pest infestations.

Go-Forth Pest Control, a local Virginia Beach area pest control specialist, has been keeping homes safe and pest free for over sixty years. Our team of expert pest technicians will work with you to formulate a pest control plan that works for your specific situation. We offer free estimates on our services and provide flexible scheduling options for our customers. Call us today if you have seen signs of pest activity on your property. We stand by all of our services and guarantee a pest-free home.
Previous
Next