Why Do Ladybugs Like To Infest Structures In Greensboro?
October 1, 2022
Of all the pests here in Greensboro, ladybugs are some of the most aesthetically pleasing. This fact doesn't mean they aren't annoying, just that they are nice to look at. If you are noticing large numbers of ladybugs gathering around or inside your Greensboro home, there are two things you should know. First, those aren't ladybugs. Second, there are options to get and keep them out. Here is what you should know about pest control in Greensboro and what to do if your home has a ladybug problem. To schedule your home for professional services, call Go-Forth Pest Control. We offer a fast and effective way to deal with these invasive bugs.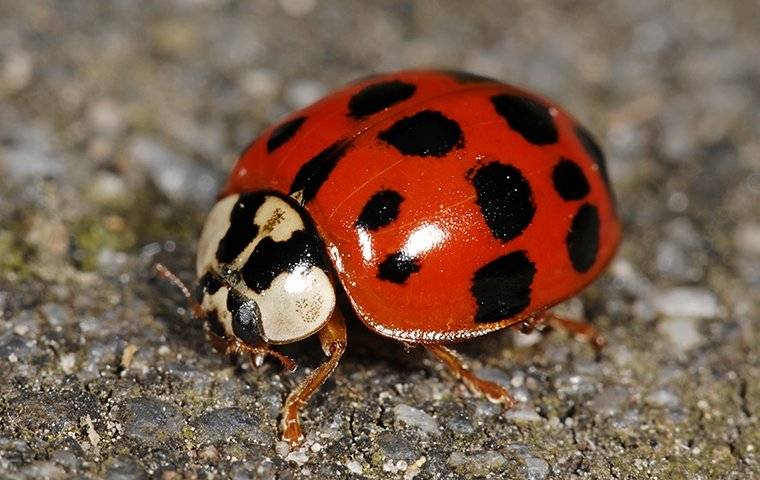 How To Identify A Ladybug Infestation
A fun fact about ladybugs is that this pest is almost extinct here in America. The ladybug you see in your home is, in fact, an Asian lady beetle. Since everyone still calls these pests ladybugs, we will stick to that term today to avoid confusion. That said, looking for these pests is the best way to identify an infestation inside your house. Check the corners of windows, door jams, baseboards, ceiling corners, under siding, and other hard-to-reach indoor areas. If you do have an active problem, you will see lots of these pests hiding in these areas. For more help discovering ladybugs inside your home, have our team at Go-Forth Pest Control perform a detailed inspection.
Three Simple Ways To Deter Ladybugs
There are many ways that tiny ladybugs invade homes here in Greensboro. Your goal should be to address as many entry points as possible. With this in mind, here are three simple ways to deter and prevent an infestation.
Thoroughly inspect the exterior of your home. Look for damaged window and door screens, weatherstripping, and door sweeps. Replace and repair any of these items that are damaged.
Check your foundation and look for gaps, cracks, and holes. Fill in these potential entry points using caulk or some liquid cement.
Repair more serious damage to your home's exterior, like missing shingles, cracked siding, and unprotected ventilation ports.
Your best option to deter ladybugs in Greensboro will always be to hire a professional. Our team at Go-Forth Pest Control offers many great strategies and treatments to deal with these and other common pests.
Why Do Ladybugs Tend To Infest Structures?
Ladybugs have no interest in living inside your home year-round. They are mainly concerned about their survival. Ladybugs commonly invade homes during the late fall and early winter as outside temperatures become unfavorable to their health. They will also invade during times of inclement weather throughout the year, just not en-masse. To prevent these bugs from getting indoors, we recommend taking some time today to implement the prevention tips we discussed. Another great way to combat ladybugs is to hire a pest control professional. Get in touch with our team if you need immediate help with these pests.
Professional Pest Control For Greensboro Properties
If you are looking for a lady bug exterminator or a long-term solution to prevent these bugs, we have your answers here at Go-Forth Pest Control. Our team is trained in conventional pest control and works hard to stand out above our competition. We will find out what attracts ladybugs to your home and implement a long-lasting treatment to keep these pests out.
Call today to learn more about invasive ladybugs and schedule your Greensboro home for a service visit. Pest Control doesn't have to be complicated.
Previous
Next