Quality Pest Control In Blowing Rock, NC
The village of Blowing Rock is a picturesque area surrounded by mountains and views for days. Blowing Rock has a steady year-round community but it also sees its fair share of visitors. In addition to nature, Blowing Rock offers quirky gift shops, local brewing companies, and country club access.
At Go-Forth Pest Control, we have been providing quality pest control in Blowing Rock, NC, for more than 60 years. We have been in family ownership for three generations and continue to make our customers happy every day. Your satisfaction is our top priority and we achieve this with thorough services, a straightforward process, EPA-approved products, and a pest-free guarantee. To request your free estimate, please call us today.
Residential Pest Control In Blowing Rock, NC
With professional assistance from Go-Forth Pest Control, you can live without the constant pressure of pest problems. We are a local, family-owned business with more than 60 years of experience providing five-star service. When you partner with us, you have the benefit of a big business with the personal touch that you deserve. We offer the following residential plans to maximize your coverage:
The Basic: To get started with pest control, the plan focuses on prevention. It includes quarterly exterior services and provides services for pests such as rodents, centipedes, and crickets.
My Elite: This bi-monthly plan not only delivers the most continuous coverage but it covers all interior and exterior spaces with every visit. You'll also receive treatments for stinging insects and fleas, as well as priority scheduling.
My Elite Plus: Our most comprehensive program provides coverage throughout the year to also include pests such as mosquitoes, fleas, fire ants, and more.
All of the products that we use are EPA-approved and are safe for children and pets! We also offer targeted services for mosquitoes, termites, bed bugs, lawns, and fleas. For more information on our residential pest control services, please call us today.
How To Reduce Mosquitoes Around Your Blowing Rock Yard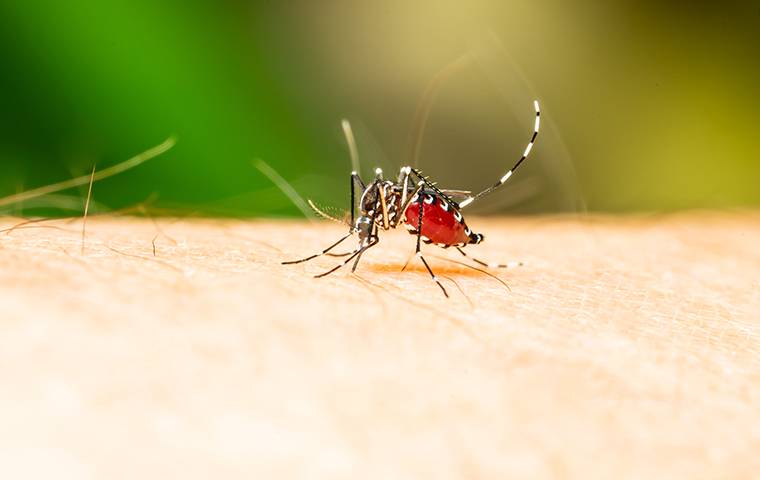 Mosquitoes are seasonal pests that will flock to your Blowing Rock yard when they're searching for people to bite. Here are a few ways that you can reduce populations around your property:
Start with standing water. A mosquito's ideal conditions exist in areas of stagnant water. If you have dog bowls, kiddie pools, or birdbaths, be sure to turn this water over on a regular basis. Make sure that water doesn't collect in tires, flower pots, or other structures as well.
Look at landscaping. Next, scale back all hedges, trees, and other harborage sites. You'll also want to eliminate leaf piles. These all serve as ideal hiding spots for mosquitoes during the daytime and need to be removed. You can also plant lavender and citronella, which both contain properties that naturally repel mosquitoes.
Address human factors. There are many characteristics that people possess that attract mosquitoes. Use unscented detergent and hygiene products, consume less alcohol, wear light-colored clothing, and try to stay indoors during dusk and dawn.
Bring in the reinforcements. For the most effective source of protection against mosquitoes, consider seeking professional services. A pest expert can provide monthly treatments that create a barrier and eliminate mosquitoes at all life stages.
For more information on mosquito control, call Go-Forth Pest Control today.
Why Blowing Rock Homeowners Need Professional Property Inspections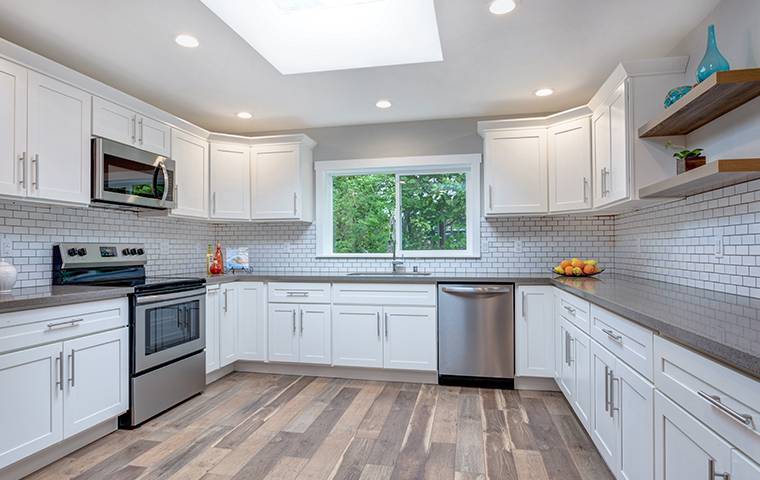 Whether Blowing Rock homeowners are looking to purchase a new home or sell the one they currently own, professional property inspections are a crucial part of the process. For people looking to sell their home, these reports detail any termite activity that might be present around your property. These types of inspections can also point to conducive conditions that can illuminate areas that people may want to rectify. As a prospective homebuyer, an inspection can impact that offer on a home and can identify areas of the home that will need to be treated.
At Go-Forth Pest Control, we are the area's experts in property inspections. Our technicians are backed by more than 60 years of experience and the industry's most rigorous training. Most importantly, we are an accredited company, so we are capable of performing evaluations with an experienced eye for detail. We offer Wood-Destroying Insect Reports for home buyers and sellers all with a quick turnaround. For more information on professional property inspections, please call us today.
Commercial Pest Control In Blowing Rock, NC
At Go-Forth Pest Control, we help Blowing Rock businesses like yours find lasting relief from pest problems. We are a family-owned company with more than six decades of experience and dedication to our customers. When you enlist our services, you will always benefit from open and proactive communication. We aim to make your experience an enjoyable and straightforward one, so we also provide quick response times, effective services, and a guarantee on all of our work. Given our extensive background, we are ready to work across industries, from warehouses and schools to housing associations and medical facilities. We also customize all of our pest control programs, so we can address pests from termites to bed bugs, and the general invaders in between. For more information on commercial pest control, call us today.