Pest Control In Blythewood, SC
Blythewood, SC is a great place to live and an even greater location to start a business. Our little town provides many fun yearly events and local establishments to add life to our day-to-day. Another thing that can add life to you and your home or business is quality pest control. At Go-Forth Pest Control we are passionate about expanding our coverage to serve as many individuals in South Carolina as possible. Take some time today to discover residential and commercial pest control in Blythewood and find a service that can help you. Contact Go-Forth Pest Control now if you want to have a discussion about our services. Let us talk you through our offerings and find a plan that best solves your pest problems.
Residential Pest Control In Blythewood, SC
When you come home at the end of a long day, you do not want to be greeted by pests. This is a simple fact of life. Another simple fact of life is that pest control exists. At Go-Forth Pest Control, we work hard to ensure that every member of this community has access to unmatched residential pest control services. These services cover a range of invasive species including ants, flies, termites, mosquitoes, and bed bugs. Identify your needs by having our team inspect your home for existing pest problems. We will assess what types of pests are causing you trouble and suggest some short and long-term options to combat infestations. To learn more about our options, talk with our team or check out our residential service page. We do our absolute best to make sure all of our potential clients have the information they need to know we are right for the job at hand.
What Attracts Ants To A Blythewood Yard?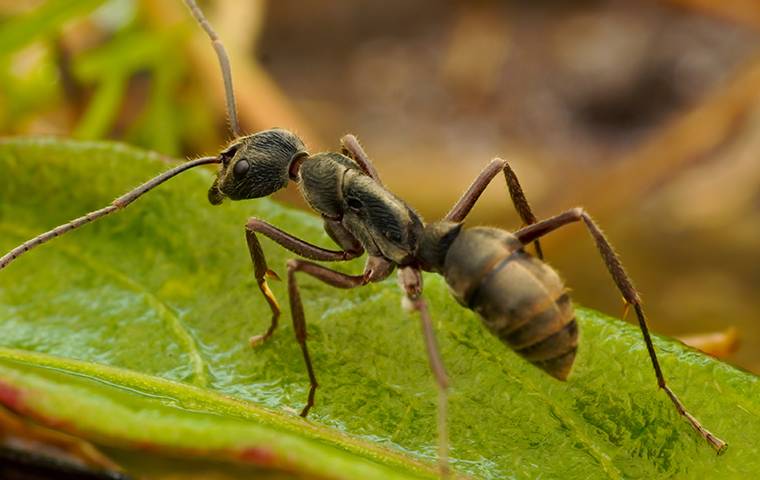 Ants are among the sneakiest pests here in Blythewood. There is a huge possibility that they are crawling around your yard as you are reading this. This is a big problem as the closer ants are to your home or business, the more likely they are to come inside. For this reason, it is important that you know what attracts these pests to local properties. Here are a few factors that might draw ants to your yard.
They need a new place to build a nest and find the perfect spot in your yard, around your driveway, or somewhere else that meets their need.
They are hungry and learn that a tree on your property has honeydew on it.
They learn that you leave leftovers out after cooking outside.
They find tasty treats inside or around your garbage cans.
They discover pet food outside your home.
Ants are highly motivated by food and will go where their mouth leads them. If you want to deter these pests from your yard and keep them out of your home or business, what you need is professional ant control. This is just one of many pest control offerings we provide at Go-Forth Pest Control. Call us today to learn more.
How Do I Get Rid Of Flies In My Blythewood Home?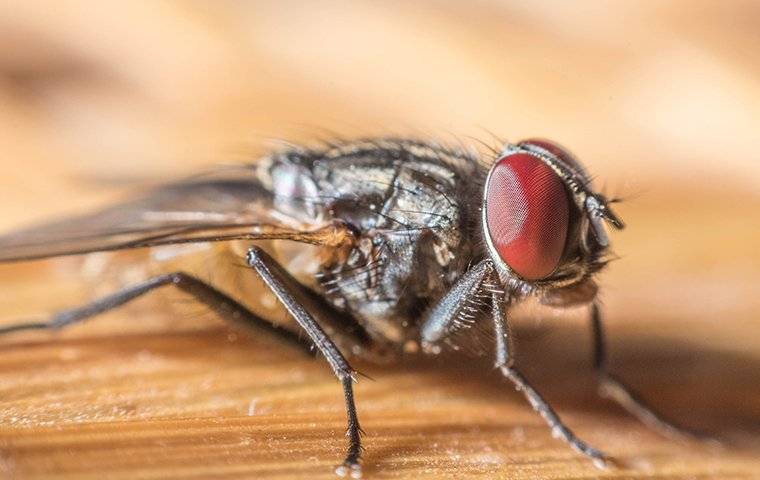 Flies are extremely common here in Blythewood. Mosquitoes buzz around yards, biting people; house flies land on dinner plates and TVs while people are relaxing; fruit flies wander around the kitchen when it's time to cook; and fungus flies are simply annoying regardless of what they are doing. The biggest challenge with these small insects is getting and keeping them out of your home. One good method is to keep your living areas clean, seal exterior entry points, and address moisture issues where you can. An even better method involves bringing in our team of professionals. We offer fast-working and effective treatments to get rid of flies or we can provide long-term prevention to keep these pests out of your home. As long as you work with us and keep unscreened doors and windows closed when you are not using them, you will see a drastic drop in fly activity indoors. Reach out to Go-Forth Pest Control today and learn more about our fly control and how it can help keep these pests at bay.
Commercial Pest Control In Blythewood, SC
When is it the right time to invest in commercial pest control for your Blythewood business, before or after pests get indoors? Seeing that a single cockroach can ruin your reputation, we highly recommend a proactive approach to the problem. At Go-Forth Pest Control we help local business owners to be more proactive by providing comprehensive protective treatments. These treatments are custom designed to meet your needs and can be adjusted as pest pressures shift around your commercial property. Get started by talking with our team. Call today to discuss your options with our team and learn more about how we can design a plan that will directly handle your individual pest problems.