Pest Control In Boiling Springs, SC
The town of Boiling Springs is regarded as a fast-growing and community-oriented place to live. It offers residents easy access to Spartanburg while also providing a high quality of life at home. There are good public schools, exotic cuisines, clean parks, and countless opportunities to open up a business. But with warm and humid weather for a significant part of the year, there are also ample chances for pest problems to develop.
At Go-Forth Pest Control, we bring trusted Spartanburg County pest control to local homeowners and businesses. Since 1959, it's been our mission to deliver the highest quality pest control with the highest quality service, and this is something that we uphold to this day. We offer customers an honest, straightforward experience in both the treatments that we provide as well as our customer support. For more information on our services and to request your free, no-obligation estimate, please contact us today.
Residential Pest Control In Boiling Springs
When pest problems happen in your Boiling Springs property, they can pose a series of very crucial threats to your entire household. Don't expose yourself to future risks and waste time with over-the-counter products; contact the pros at Go-Forth Pest Control. We've been providing local homeowners with top-notch pest control since 1959 and there's a reason why we're still the trusted name today.
At Go-Forth Pest Control, we will always do what it takes to keep your home safe and to guarantee your satisfaction. In order to achieve this goal, we are always driven by the details and use environmentally safe, EPA-approved products that won't harm children or pets. We also offer three major programs that ensure ongoing protection from a wide range of area pests from rodents to mosquitoes and ticks. Each of these services comes with a pest-free promise, same-day services, and unmatched customer service. For more information on our residential pest control offerings, call us today.
Four Clear-Cut Ant Control Tips For Boiling Springs Property Owners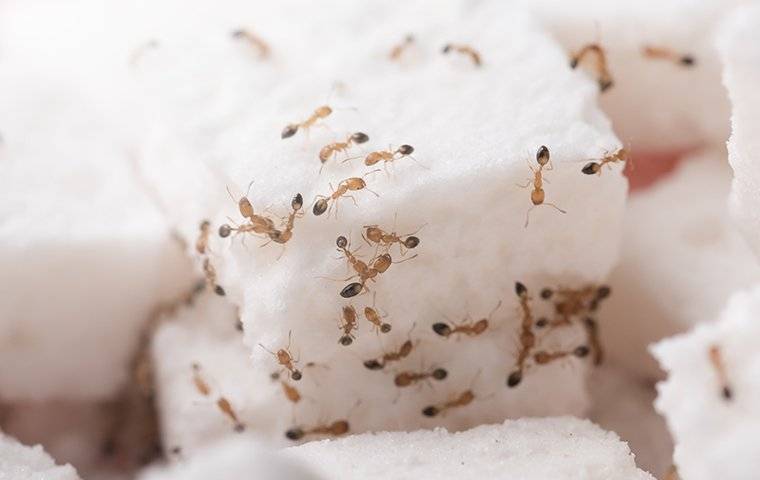 Ants are the most common nuisance pest in Boiling Springs; however, with a few simple tips, you can avoid them becoming a problem on your property. Here are four measures that all property owners should take:
Strive for hygiene. Ants will make a meal out of anything so always clean up crumbs and spills thoroughly, take the trash out often, and don't let dirty dishes pile up.

Practice proper food storage. Keep all food in sealed containers with sturdy lids.

Deal with moisture issues. Fix leaky faucets, pipes, and other fixtures as well as redirect any condensation accumulation.

Seal up openings. Fill foundation cracks with caulk and ensure that window screens are free from tares.
Professional ant control from Go-Forth Pest Control is a fool-proof way to deal with these types of issues before they arise. For homeowners, we include ants in our most basic residential pest control program as well as offering targeted solutions, and for businesses, we can include ants in our customized plans. For more information on these services, contact us today.
Is There Anything I Can Do To Avoid Bed Bugs In Boiling Springs?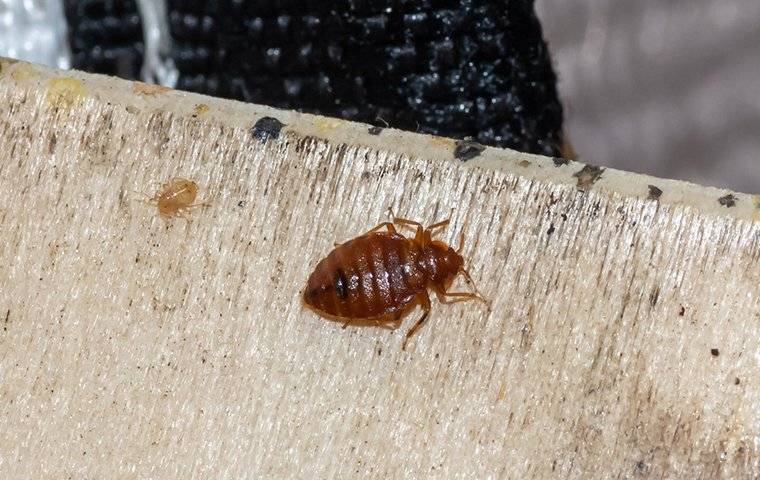 Bed bugs are a very common issue for residents of Boiling Springs; however, developing a problem in your home is avoidable. Try these tips to keep your home free from bed bugs:
After taking public transportation, going to a restaurant, or stopping by the grocery store, always inspect your clothes and personal belongings for bed bugs.

If you're considering bringing home a used couch or mattress, ask about its previous whereabouts and check it thoroughly for any bed bug activity.

Seal up any openings around your doors with weatherstripping and door sweeps and for the cracks in your foundation, use silicone-based caulk. This is especially important for people who live in multi-family buildings.

Keep a clean home by sweeping and dusting routinely, and also remove any pockets of clutter.

Seek professional help for an added layer of protection against these pests.
For more information on reliable bed bug control, contact Go-Forth Pest Control today.
Commercial Pest Control In Boiling Springs
Keeping your Boiling Springs property pest-free is one of the most important steps you need to take as a local business owner and at Go-Forth Pest Control, we're here to make that a reality. We've been working with area businesses since 1959 and during this time, we've become the trusted local experts for a few reasons. To start, we are vigilant in our treatment of your property and we will always work to see the situation from your perspective. You will also find that all of our technicians are professional, knowledgeable, courteous, and able to answer all of your questions. We combine our expertise with our knowledge of local pest behavior in order to create a treatment plan that is tailored to your specifications. We always guarantee our results and will re-treat your property until it's safe from pests. To learn more about our customizable commercial pest control solutions and to receive a free estimate, please contact us today.