Pest Control In Brunswick, VA
Brunswick is a small, primarily rural community located near the border between Virginia and North Carolina. The area is filled with greenery, scenic pastoral views, community centers, and an assortment of local businesses. But even in a small town like Brunswick, pests still seek to infiltrate homes and properties. Luckily, there's help.
At Go-Forth Pest Control, we provide expert Brunswick County pest control that is backed by more than 60 years of experience. It's our mission to bring high-quality, reasonably-priced pest control services to the homes and businesses that need them most. We are focused on making sure that every interaction you have with one of our team members is an excellent one, which is why proactive communication and timeliness are at the core of our work. Furthermore, all of the services we offer are backed by a pest-free guarantee so we always work to garner your satisfaction. For more information on our pest control services, please give us a call today.
Residential Pest Control In Brunswick
As a homeowner in Brunswick, your home is the place where you return after a long day and where you celebrate all of life's moments. But when pests appear, they threaten everything that you love most about home. At Go-Forth Pest Control, we've been working with local families since 1959, providing pest control solutions to meet their every need. Today, our services encompass lawn control, termite inspections, spider prevention, seasonal treatments for mosquitoes, fleas, ticks, and more. All of the products that we use during both interior and exterior services are EPA-registered, environmentally friendly, and proven safe for adults, children, and pets. We've designed several pest control programs to offer continual protection because we know that uninterrupted service is the key to a safe and happy home. When you enroll in one of our programs, you'll also benefit from preferred scheduling, same-day visits, and a pest-free promise. For more information on getting started with residential pest control, please contact us today.
Keeping Brunswick Pets Safe From Summer Flea Infestations
While pets are some of the most beloved members of Brunswick families, they are also at great risk of catching fleas and spreading them around households. In order to keep cats and dogs safe this summer, try the following tips:
Consider speaking with a veterinarian about year-round flea and tick protection, whether it's taken orally or applied topically.
Limit the amount of interaction dogs have with unknown dogs out in public.

After going to the dog park or spending time outside, inspect pets for signs of fleas.

Keep unwanted wildlife away from the yard, as they are common spreaders of fleas and other parasitic pests that are dangerous for cats and dogs. Use methods like proper trash storage, meticulous landscaping, and motion sensor items like lights and sprinklers to deter them.

Seek professional pest control services to preventatively treat the area around your home for fleas.
For the ultimate flea protection, contact Go-Forth Pest Control today.
The Secret To Keeping Spiders Out Of Your Brunswick Home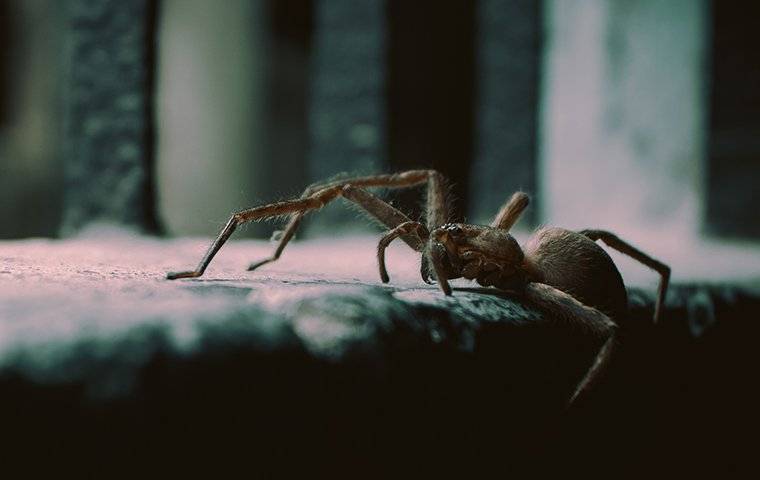 Spiders end up inside of your Brunswick home because they are actively seeking pests to prey on and moist and secluded areas to live in. This fact can make keeping them on the outside a tall task; however, with a little professional attention from Go-Forth Pest Control, spiders don't have to be an issue. We provide homeowners with reliable spider control as part of our ongoing residential pest control programs. These pests are included in our most basic package because we understand how prevalent they are. If you enroll in this type of plan, we will also treat your property for the pests that spiders eat, like ants and flies. Depending on the plan that you choose, we will treat a combination of the interior and exterior of your property. All of the treatments that we offer are with EPA-approved products that are environmentally friendly and safe for everyone in your home. These services are guaranteed as well. For more information on our spider services, please contact us today.
Commercial Pest Control In Brunswick
Protecting your Brunswick business property free from pests is a necessity but it doesn't have to be a challenge. At Go-Forth Pest Control, we make commercial pest control straightforward and reliable. Since 1959, we have been building lasting relationships with our customers and treating their businesses as if they were our own. During this time, we've developed the most trusted pest control protocols that are built to deliver lasting results. We combine our knowledge of local pest behaviors with EPA-approved, environmentally sound products in order to deliver customized protocols that can meet the most rigorous of industry standards. Our team provides a wide variety of pest control services that span from Wood-Destroying Insect Reports to simple rodent prevention. Each of these services is backed by our pest-free guarantee and a promise that we will always do what it takes to keep your business safe. To learn more about our offerings and receive a free estimate, call us today.