Pest Control Services In Burlington, NC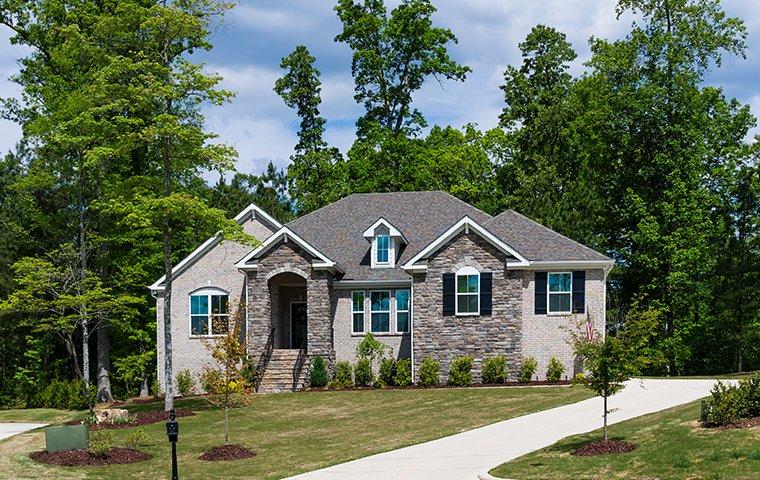 At Go-Forth Pest Control, we know the pest and lawn problems our customers in Burlington, NC and beyond deal with on a daily basis. That's why for more than 50 years, our locally owned and operated pest control company has been committed to providing clients throughout the Piedmont Triad area with friendly, reliable service from extermination professionals who understand the industry.
We even offer a number of service plans to meet the individual needs of our pest control and lawn care customers. Whether you need monthly treatments for general household pests infesting your apartment complex or a customized solution for all your lawn maintenance issues, Go-Forth Pest Control delivers a service plan to fit your needs and budget.
General Pest Control
Looking for a professional pest control company to get rid of bugs in your Burlington home? Go-Forth Pest Control is your answer. From termites to flying insects to ants, there isn't a pest that we can't exterminate. Our Burlington pest control technicians proudly offer homeowners in the Triad area EPA-approved pest extermination methods, same-day service, discounts for regular service agreements, and much more.
Termite Control
Need expert termite control services? Rely on the company that homeowners across the Triad regions have been turning to for more than 53 years - Go-Forth Pest Control. If not properly treated, termites can cause severe damage to your home's infrastructure. Don't wait, contact our Burlington termite control technicians. We are also available to inspect real estate homes in the Triad area for termites.
Ant Control
If you suspect an ant infestation in your Burlington home, it is better to act sooner, rather than later. If not treated in a timely manner, ants can cause more damage to your home than termites. Go-Forth Pest Control is here to help! We come to your home prepared with state-of-the-art extermination equipment and more than 53 years of experience in ant control. There are no better professionals for the job than our Burlington ant control experts. We have experience ridding homes of fire ants, house ants, carpenter ants, black ants, and more.
Mosquito Control
At Go-Forth Pest Control, we are committed to eliminating the breeding and resting sites of mosquitoes in homes, which reduces the chance of the spread of diseases such as West Nile virus, encephalitis, and more. If you are experiencing a mosquito infestation in your Burlington home, don't hesitate to contact Go-Forth Pest Control today!
Flea Control
Fleas are always nuisances to our family and pets. They are capable of leaving itchy, irritated bites, and reproducing rapidly, spreading from your pet's fur to your own hair. Call Go-Forth to receive effective and safe flea treatment services, and to cure your home of fleas in a timely manner.
Bed Bug Control
Bed bugs are revolting and unwanted, leaving you in a bed of restless discomfort and disturbance. Although these pests reside mainly in one's bed, they can also spread to one's clothes, drawers, furniture, and more, making professional services essential to successfully rid your home of them. Go-Forth Pest Control offers effective bed bug control services, where you will be left bed bug-free and sleeping peacefully once again.
Cockroach Control
As undesired as cockroaches are, it should be obvious to prefer professional treatment of these pests. Cockroaches invade your home, contaminate food, and live in large numbers. Typically if one cockroach is spotted, there are many more residing nearby. Go-Forth Pest Control strongly urges you to let us take care of your cockroach problem in your home or business, as we guarantee safe, effective, and successful treatment.
Rodent Control
Go-Forth Pest Control offers only the best rodent control services in the entire Piedmont Triad area. Our technicians have decades of experience and are professionally trained and equipped to rid your home of rodents and prevent their return in the future. To protect your home from contamination and nuisances, eliminate these pests completely by choosing Go-Forth.
Insect Control
Tired of dealing with wasps, yellow jackets, hornets, or other stinging insects on your home's property? Contact the Burlington insect control professionals at Go-Forth Pest Control. We have more than 53 years of experience getting rid of insects in homes across the Triad area. We look forward to making your home pest-free.
Commercial Services
Along with residential properties, Go-Forth Pest Control is proud to provide pest control for termites, ants, insects, and more to commercial buildings in Burlington, NC. These facilities include nursing homes, offices, industrial complexes, HOAs, and property management buildings.
Get Rid Of Pests & More With Go-Forth Pest Control
For quality pest control and yard maintenance service in Burlington, NC and beyond, contact us today! Go-Forth Pest Control is an upscale extermination and lawn care business based in High Point, NC. We've been providing customers in High Point, Kernersville, Greensboro, Winston-Salem, NC, Jamestown, Burlington, Asheboro, Lexington, Salisbury, Randolph County, and surrounding areas in the Piedmont Triad region with quality, affordable pest control service since 1959.