Mosquito Extermination In Burlington, NC
Want to enjoy the outdoors without mosquitoes bothering you? Go-Forth Pest Control of Burlington can help get rid of them. Mosquitoes are not just a nuisance, they can carry deadly diseases to your friends and family. At Go-Forth, we use a special chemical blower outside to make sure we cover the entire area from mosquitoes. This allows our technicians to make sure they have gotten all the areas possible for mosquitoes to hide near your home or property. Call Go-Forth today or click to get a free quote now on your mosquito control.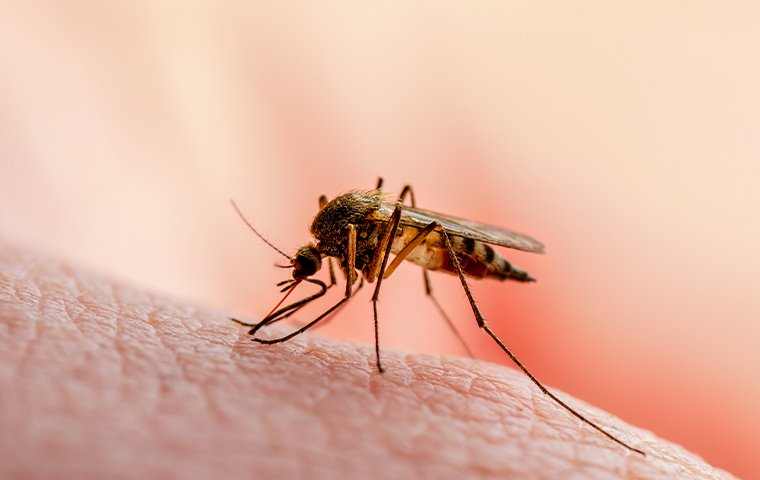 Mosquito Facts
Mosquitoes survive off blood from their hosts. They travel from animals to humans in search of food and carry any diseases they may pick up. They have been known to kill people from these diseases, and most recently cause birth defects with the Zika virus. Zika is carried through the bloodstream which is why it is easy for the mosquitoes to carry it from person to person. These bites are dangerous, which is why these pests need to be taken care of by a professional.
Female mosquitoes will feed on your blood as they need protein for them to develop and lay eggs. Once they are full, they will take some time to rest before laying eggs. When mosquitoes continue to lay eggs on your property, don't be surprised to see a larger number of them and the infestation spread quickly.
Mosquitoes are one of the most dangerous animals in the world. Aside from causing Zika virus, which is dangerous to pregnant women, they also carry Dengue, Encephalitis, and Malaria, which are all considered fatal. Once you suffer from the diseases that those mosquitoes bring, if not given immediate attention and treatment, it can cause death. Don't wait for anyone in your family to experience any disease carried by mosquitoes. Immediately call a local exterminator near you who can eliminate mosquitoes, insects, bugs, and other pests in no time.
How We Get Rid Of Mosquitoes
At Go-Forth, mosquitoes are handled by our expert and well-rounded technicians who can easily get rid of mosquitoes. Our company provides exceptional and professional services that are incomparable to others. From the inspection down to treatments, our company ensures that all are done in proper protocol and method. We will check the areas on your property where mosquitoes, pests, insects, and bugs usually stay. With this, we will know how to treat them which will stop them from coming back and creating future damages.
Our local exterminator will make sure that your property will be mosquito-free after we performed our trusted and effective services. Call us and experience our same-day service in Burlington!
Mosquito Company Near Me
Go-Forth is a local mosquito control company near you in Burlington. We have been serving several customers in local areas which are satisfied with our results. Call us today! Mosquitoes can cause big problems, so let Go-Forth Pest Control take care of your mosquito control in Burlington today.
Other Pest Control Services For Burlington, NC