Professional Pest Control For Cedar Grove, NC Properties
On the farthest reaches of Durham lies the small community of Cedar Grove. With bountiful farms, this mainly residential area provides residents with a slice of rural paradise. With moderate temperatures but a considerable amount of rain throughout the year, there is a very specific set of conditions that Cedar Grove is home to that makes it particularly conducive to pest infestations.
For more than 60 years, the team at Go-Forth Pest Control has been providing Cedar Grove homes and businesses with premier pest control. But we know it's not enough to bring you the best treatments, so we also believe in bringing you the best customer support as well, with emergency services, seamless communication, and timely responses. To receive your free estimate and learn more about how we can help keep pests off of your property, contact Go-Forth Pest Control today.
Home Pest Control In Cedar Grove, NC
As a family-operated business, at Go-Forth Pest Control we believe in treating every customer as if they were our own family. And because we're locally run, we have an intimate understanding of the local environment and what our neighbors need. We provide homeowners with comprehensive pest control plans that are suited to meet their unique needs, while also offering targeted solutions for pests like mosquitoes, stinging insects, termites, and more. Whatever your pest control needs are, we can help you meet them. With our core tenets of honest service, reliable customer service, and professionalism, there's nothing we can't accomplish. Contact us today for more information on how we can keep your home pest-free all year long.
Three Ways To Get Rid Of Ants In Your Kitchen In Cedar Grove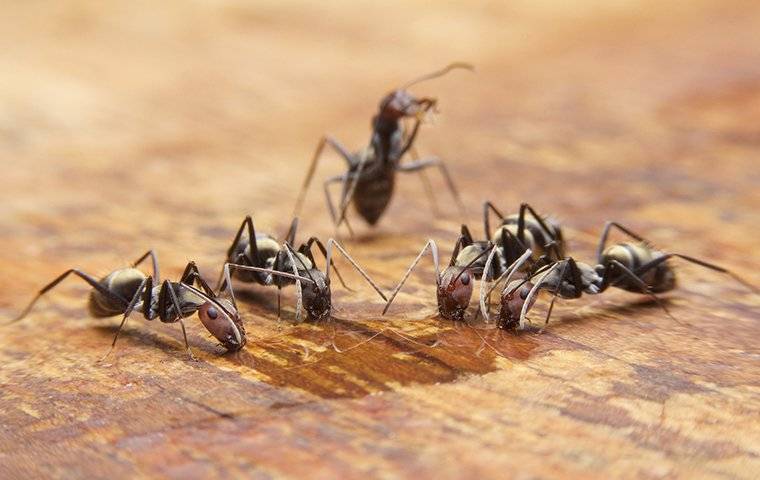 Ants represent a diverse category of pest that you are very likely to encounter in your Cedar Grove home. And while there are differences amongst the species, they are all primarily after three things: food, water, and shelter. As the most frequent pest visitor in American homes, you will likely encounter them at one point or another. Here are three ways to make sure they leave your kitchen and never come back:
Practice proper food storage. Because ants' main priority is gaining access to a food source, which is often sweet and sugary items, it's key that you always keep food items in secure containers and avoid leaving any food out on the counter, uncovered. This method should be applied to garbage as well, always using a bin with a secure lid, removing the trash regularly, and making sure that there are no spills present in your bin.

Keep things clean. Something as simple as a spilled soda in the recycling bin is enough to attract ants into your home, so also aim to keep your counters, floors, and other surfaces clean and free from spills and crumbs. Because ants are likely to mistake spilled soap and shampoo for sugary food, it's important to tend to these types of spills as well.

Call the professionals. Preventing ants can prove to be difficult because you'd have to keep an immaculate kitchen to have even a fighting chance. That's why the most effective way to keep ants out of your kitchen is to contact a professional exterminator for the ultimate barrier from regular invaders.
When it comes to keeping your Cedar Grove home free from ants as well as other common area pests, contact Go-Forth Pest Control today.
How Dangerous Are The Mosquitoes In My Cedar Grove Yard?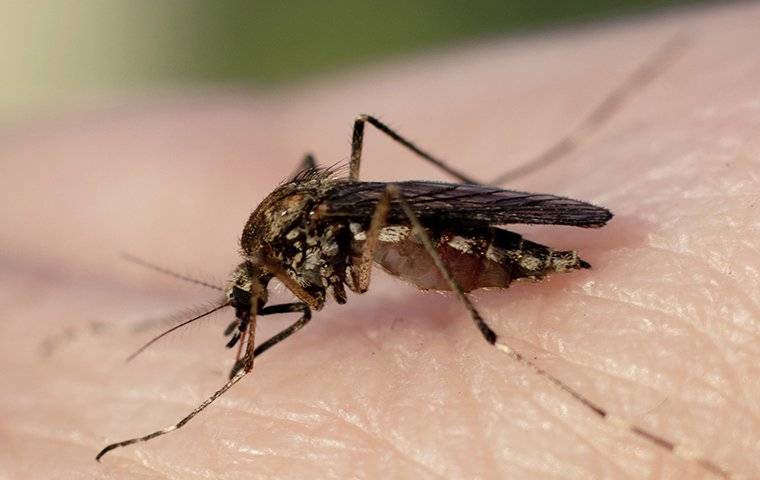 Mosquitoes buzz around Cedar Grove properties for the majority of the year, leaving behind itchy bites. They're attracted to almost everything about humans, from blood type to the color clothing you wear to the type of laundry detergent you use, which makes keeping mosquitoes away a difficult feat. As a pest that's on the hunt for blood, mosquitoes will do anything to gain access to your blood, and it's the female who's responsible for these bites, as she requires your blood to reproduce. And it's during this process that mosquitoes become very dangerous pests.
According to the World Health Organization, mosquitoes are the deadliest animals on the planet because of the illnesses that they pass along to humans. Each year, they're responsible for the spread of the Zika virus, dengue fever, West Nile virus, and Eastern equine encephalitis, causing approximately one million deaths annually worldwide. Since limiting your exposure to these pests in Cedar Grove can prove difficult, contact Go-Forth Pest Control today for more information on our seasonal mosquito treatments and enjoy your yard, itch-free.
Commercial Pest Control In Cedar Grove, NC
When it comes to protecting your business from pests, Go-Forth Pest Control has been the team that businesses in all industries have turned to for more than 60 years. And to this day, we continue to bring commercial customers the highest quality treatments, all of which utilize EPA-approved products. When you work with Go-Forth Pest Control, you'll always find our team to be professional, knowledgeable, timely, honest, and thorough. For more information on how we can customize a pest control plan for your business, contact us today.