Ant Control In Chapel Hill, NC
Ants can get out of control quickly. Go-Forth Pest Control of Raleigh can help you exterminate them in the Chapel Hill, NC area. Different types of ants can cause many problems in your home. Get a trained professional from Go-Forth Pest Control to help control your ant issue.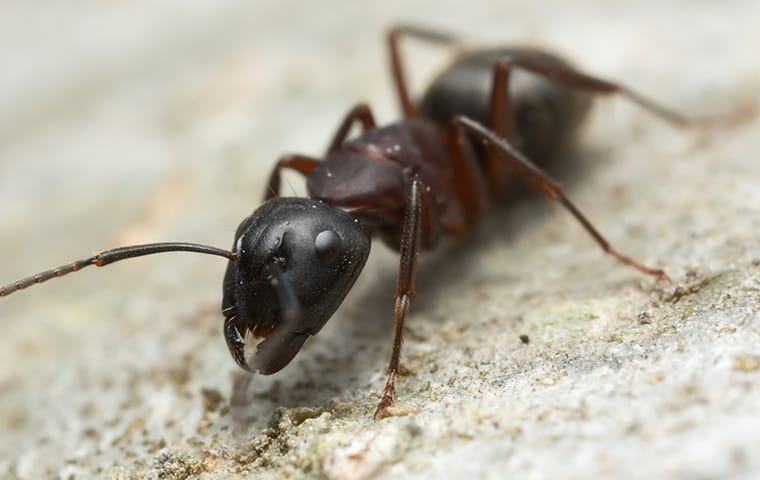 Types Of Ants
There are three kinds of ants that typically show up in homes and places of business. The red ants usually show up in backyards and wooded areas. They tend to bite if they feel threatened, so that's why it is important to get them under control on your property. Carpenter ants can chew through your wood and cause expensive damage. Even though they don't eat the wood they can cause the wood to be unusable.
The most common ant that pest control services exterminate is the black ant. They are attracted to water and sugar which makes them most prevalent in kitchens and bathrooms. They can contaminate your food and invade your homes and offices as they build their colonies.
These three types are the common ones you see at your home. Having one type of ant inside is already bothersome, even more if all the types are present in your household. To prevent any infestation from these types of ants, call our local exterminator near you.
Signs Of Ants
When ants are obvious inside, it means that this pest is beginning to infiltrate your home. Ants are pretty obvious when they are infesting a house due to their trail which you visibly see on the walls or floor. Once they've found a food source inside, expect that a long line of them are marching to get food which they can bring back to their colonies.
Another sign of ants inside your property is their nest. It is usually a pile of soil which can be found outside your house. Sometimes, you can see their nest on walls or in places that are dark and quiet. If you don't easily spot their nests, they can grow bigger which is harder to deal with in the end. In order to remove those ant nests safely and successfully, a professional exterminator is the answer.
Pathways made by ants are another sign. They make a trail to guide other ants to find the food source. When you sight a pathway made by ants, don't ignore it; make ways for them to go away. Or, you can remove possible food sources to keep ants from coming in and out of your home. When early signs of ants are visible, immediately call an exterminator in your local area and acquire pest control services to remove those pests, insects, and bugs.
How We Get Rid Of Ants
Go-Forth is the answer whenever you need a pest control company in your local area like Chapel Hill. We eliminate ants, bugs, insects, and other pests with the expertise of our technicians who are highly capable. We execute our work through the guidance of proper procedures, right planning, and utilizing safe practices. With Go-Forth, your money will never be wasted because we only give successful and gratifying outputs which exceed expectations and standards. Call us today!
Ant Company Near Me
We are a local ant control company near you in Chapel Hill that has skilled solutions when ants, insects, bugs, and pests are a problem. We are happy to serve our customers in local areas as well. Call us today for our same-day service! Call Go-Forth Pest Control of Raleigh to help with your ant extermination problem in Chapel Hill, NC.
Other Pest Control Services For Chapel Hill, NC