Mosquito Exterminator In Chapel Hill, NC
Can't enjoy your bonfire because of mosquitoes? Go-Forth Pest Control of Raleigh is here to help. Our Raleigh location helps the Chapel Hill area in their mosquito control and other pest services. Get a trained professional to your property so you can enjoy your time outside.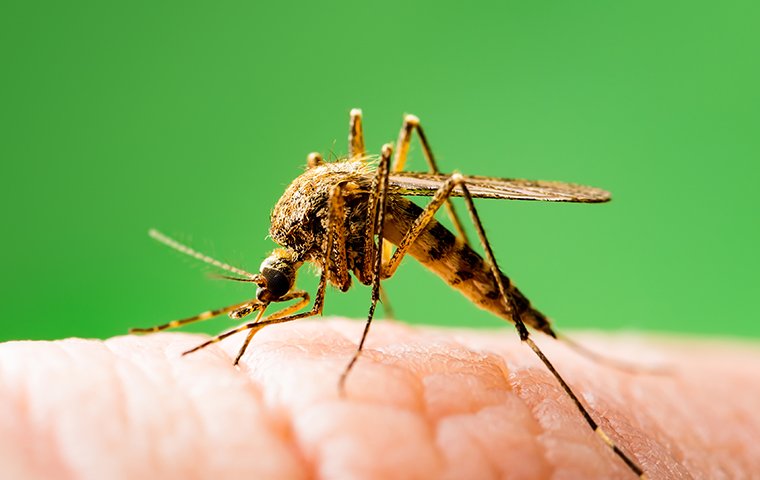 Mosquito Facts
Mosquitoes are hard to see and leave itchy bumps behind after they bite you. They are most prevalent around water and warm weather. These blood-sucking pests carry diseases with them and can transmit them directly into your bloodstream. Those diseases include Malaria, which can be deadly, and Zika which is extremely harmful to a pregnant woman because it can cause birth defects. Treatments done by yourself are only temporary and it is best to get a professional out to your property to eliminate the problem.
As one of the most dangerous animals in the world, mosquitoes can bring other diseases which are deadly if not treated such as Dengue and Encephalitis. Acquiring diseases from this pest can lead to death especially when getting help too late. To avoid your family from suffering, better hire an exterminator near you who can effectively get rid of mosquitoes, insects, bugs, and other pests.
Only female mosquitoes bite as they need blood for them to produce eggs. They lay 300 eggs which can easily increase their population and the infestation as well. They usually lay eggs on standing water. If your home has standing water, better remove them as it can serve as a perfect place for them to lay eggs.
Mosquitoes are deadly. Hearing them buzz around your home is already bothersome. When these pests begin to come into your house, don't hesitate to call a pest exterminator in your local area.
How We Eliminate Mosquitoes
Pest infiltration is sometimes uncontrollable, especially when your home is attractive for pests like mosquitoes. Having standing water or a moist area in your home is the perfect environment that mosquitoes look for. Here at Go-Forth, we can get rid of those pests, bugs, and insects disturbing your humble abode.
As your local exterminator, we deliver fast and effective services which are reliable and only provide successful results. Our technician will use safe and trusted products and equipment which are effective in eradicating mosquitoes to make your home pest-free. Rest assured that we follow right procedures to avoid any accident or danger which can cause inconveniences to you and your family. Go-Forth works hard to meet and exceed your standards, and only gives services that will make you content and give you peace of mind.
Mosquito Company Near Me
We are a local mosquito company near you in Chapel Hill. Go-Forth is always on the go whenever you need our pest control services - even on the same day! We are happy to help the needs of our customers in local areas. Call us today to find out why customers are satisfied with our services! Call Go-Forth Pest Control of Raleigh to help in your Chapel Hill, NC area today to fix your mosquito problem!
Other Pest Control Services For Chapel Hill, NC