Rodent Exterminator In Chapel Hill, NC
No one wants a rat running around. Go-Forth Pest Control of Raleigh, NC can help in the Chapel Hill area to exterminate your problem. Rodents can contaminate your food and even carry diseases into your home or office. Get a trained technician to your home to take control of the rodent problem you may have. They are trained to find the nests of the rodents to stop the problem in your home before it becomes worse.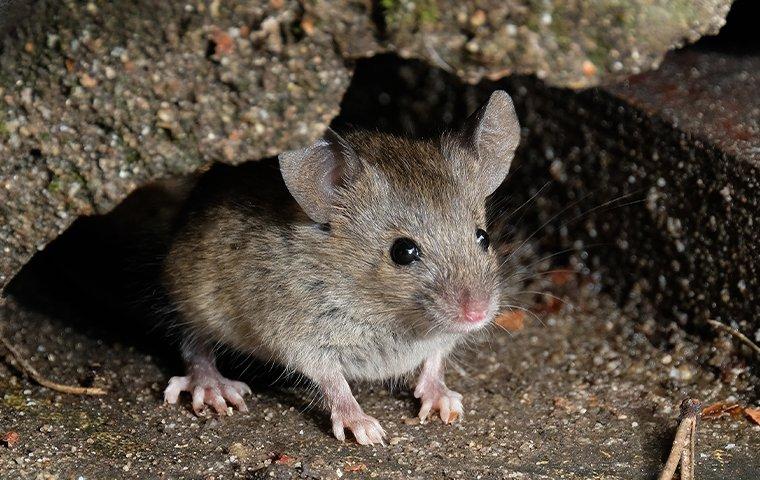 Signs Of Rodents
If you suspect you have rodents in your home or office the signs will be obvious. There are usually small holes in your food containers to indicate that they have eaten through them. There could also be small holes in your walls or furniture where they have decided to make their nest in your own home or office when they aren't looking for food. You will also notice some droppings around your house, particularly where the food sources are kept.
Not only do these rodents contaminate your food, they can carry diseases around to infect you. They have also been known to carry fleas around that will infect your home or place of business too. If you try to fix the rodent problem yourself it may only be temporary. Make sure you get professionals to help to ensure the problem is taken care of before it gets out of hand.
Another sign of rodents inside your home is the smell of urine. A rodent urine's odor is strong so you can easily identify it. When a big number of this pest is inside your home, the urine smell is dominating. If you don't want your family to suffer from respiratory problems due to the urine of rodents, hire a local exterminator near you.
Shredded papers and gnawed materials can be a sign of rodents as they are making their nest inside your house. They can stay in your roof, attic, or other places where they feel comfortable to nest. When you see these signs, quickly call an exterminator or pest control company in your area to eliminate those nests and avoid infestation. When rodents show signs, better move quickly by calling a local pest control company near you who can provide effective rodent control services which your home will need.
How We Get Rid Of Rodents
Here at Go-Forth, rodents are never a problem. We are your local exterminator in Chapel Hill which you can trust anytime. We offer exceptional pest control services which are affordable, yet high-quality. Our company is a local exterminator who can eliminate bugs, insects, and pests like rodents successfully. We have the finest methods and equipment that are surely effective in getting rid of rodents. When your rodent problems are uncontrollable, Go-Forth is ready to deliver same-day services to treat your issues instantly! Call us now!
Rodent Company Near Me
Go-Forth is a local rodent control company near you in Chapel Hill. We deliver pest control services in high-quality to ensure customer satisfaction. We also care for our customers even in local areas. Call us today! If you need help with rodent extermination in Chapel Hill, NC call Go-Forth Pest Control of Raleigh today.
Other Pest Control Services For Chapel Hill, NC