Comprehensive Pest Control In Chapin, SC
Chapin is a community-focused town that has the benefit of being located along the highly desirable Lake Murray. Many people come to visit the area due to this attraction but the town has its year-round residents as well. It's no surprise then, that Chapin is chock full of incredible local businesses from delis to themed coffee shops and everything in between. Families enjoy the area because of the public schools and overall safety, while young professionals like its laid-back vibe and proximity to Columbia. But no matter what has drawn you to Chapin, you may be likely to experience pest problems in your property.
At Go-Forth Pest Control, our mission is to deliver comprehensive pest control in Chapin, SC, which is something we've been providing for more than 60 years. Our company is now in its third generation of family ownership and we remain committed to your satisfaction in everything that we do. We provide both general and targeted solutions for homeowners and businesses, all of the products that we use are EPA-approved, and we guarantee the results. For more information and to request your free quote, call us today.
Residential Pest Control In Chapin, SC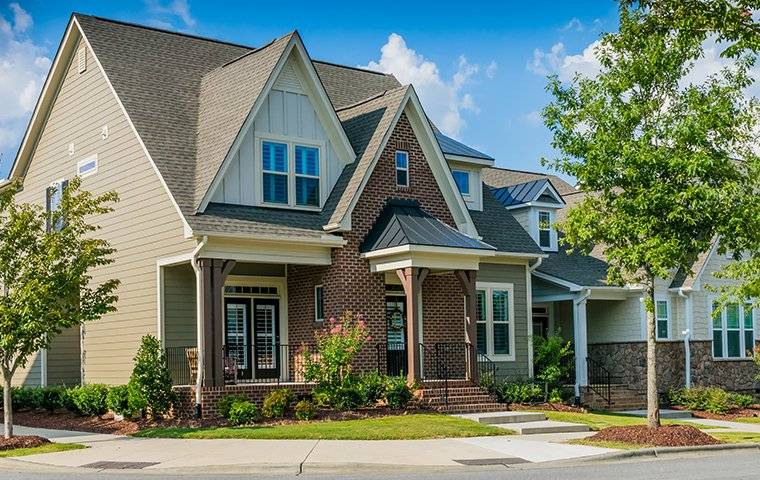 At Go-Forth Pest Control, we have made your safety our top priority over the last 60 years. We treat our Chapin neighbors with the respect and integrity that they deserve, so you can always expect an honest and straightforward experience when you partner with us. Each of our services utilizes EPA-approved products that are safe for children and pets. We also provide a service guarantee on everything that we do.
In order to maximize your coverage, we've created the following programs:
The Basic: Our starter plan is focused on prevention, with quarterly exterior treatments that address rodents, spiders, ants, and more.
My Elite: This plan increases your routine visits to a bi-monthly basis and makes interior treatments standard. We also include protection from stinging insects and give you top priority on bookings.
My Elite Plus: If you want the highest level of care in one package, this is it. We provide year-round service to include treatments for ornamental pests, fleas, ticks, mosquitoes, and fire ants.
To learn more about how residential pest control in Chapin can improve your quality of life, call us today.
Commercial Pest Control In Chapin, SC
A pest problem like termites, bed bugs, or rodents can be a detriment to the success of your Chapin business. Not only can these pests cause significant structural damage but their presence can also lead to health risks for your employees and customers. Luckily, Go-Forth Pest Control is here to help. We have been the area's trusted pest experts for more than 60 years and with good reason. Our family is committed to providing top-quality service and a seamless experience. We value open and timely communication throughout the process in order to deliver results that you can feel good about.
Each of our customers will receive their own tailored treatment plan because we know that no two properties are the same. In order to gather the information that we need, we are constantly inspecting and monitoring our customers' businesses. From there, we can deliver the necessary treatments and alter them as your needs change. To learn more about our commercial pest control services in Chapin, call us today.
How To Keep Your Chapin Yard Free Of Weeds
Weeds are on a mission to strip your Chapin yard of its nutrients. This unfortunate scenario can not only cause health problems to plants but can also attract pest invaders and deteriorate your property's curb appeal. In order to keep your yard weed free, try these tips:
Use mulch: Weeds need sunlight to thrive but if you use mulch beds properly, they can serve as a barrier to block out the sun.
Fertilize thoughtfully: You might think that more fertilizer means more nutrients but that isn't always the case. It's important to fertilize your lawn an appropriate amount and avoid feeding weeds directly.
Water on schedule: To further avoid helping out weeds, make sure to set your sprinklers to a spaced-out schedule. And if possible, use a below-ground system that won't water weeds.
Ask for help: A lawn care expert is going to have the right tools, products, and approach that can be customized to your lawn's specific needs.
For weed control and other lawn care services in Chapin, call Go-Forth Pest Control today.
What Attracts Centipedes And Millipedes To Certain Homes In Chapin?
Centipedes and millipedes are two frequent invaders of Chapin homes, and they can be a little frightening for people to encounter due to their appearance. While some homes may see very few of these pests, others may experience higher populations. One reason for that is the presence of other pests. For example, centipedes eat crickets, silverfish, and cockroaches. If any of these are present, centipedes might not be far away. Another explanation for their populations can be that a home produces warmth and security or that there is decomposing organic matter around the property. Both kinds of pests will take advantage of small crevices in foundations and gaps around doors and windows. For more information on centipede and millipede control, call Go-Forth Pest Control today.