Eliminate Bed Bugs In Charlotte, NC
Even if you spot only a few bed bugs, it is important to call your local exterminator immediately. Go-Forth Pest Control of Charlotte will help you get rid of them before they take over your entire home. These bugs multiply fast and can cause a lot of problems for you and your family.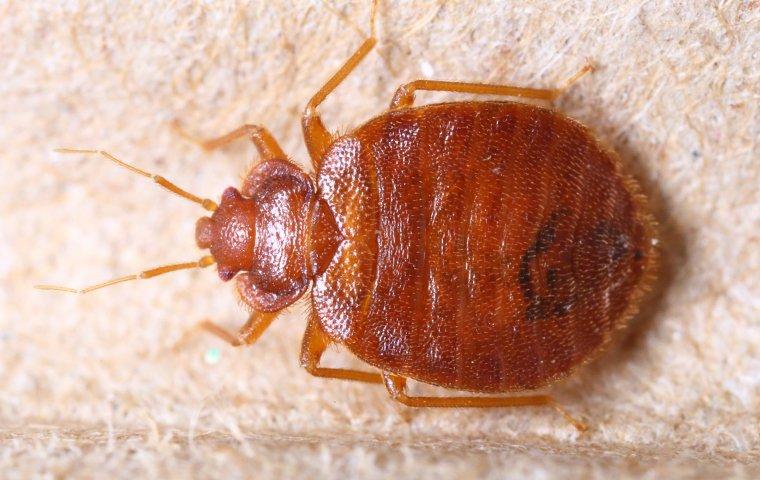 Serving Downtown Charlotte & Nearby Cities
Our technicians can provide pest control services in downtown Charlotte and the nearby cities like Mooresville, Mint Hill, Fort Mill, Matthews, and more. Since this is a locally owned and operated company, we will make sure you are happy with your pest control, or your money back.
Trained Technicians
We make sure each of our technicians are trained and knowledgeable about the pests they will be exterminating. We are extremely familiar with bed bugs and how to get rid of them properly. The technicians will make sure you understand each step they are performing and that you are happy with your service.
Bed Bug Facts
Once bed bugs find a new home, they start to get comfortable. They can invade a home fast and reproduce rapidly. They like to attach to their hosts at night, because they are nocturnal. They will suck blood and leave behind red, itchy bites behind on one's skin.
Bed Bug Signs
Signs of bed bugs include finding blood spots or droppings on your sheets or mattress. Sometimes you can even find these on your couches and home furniture. If you wake up with numerous bites on your exposed skin, then you more than likely have bed bugs.
Learn About Bed Bugs & Bed Bud Extermination
"Don't let the bed bugs bite", we would say to a loved one or a friend to bide them a good sleep. Such is our dislike for these little parasitic insects of the family Cimicidae. The bed bug's (Cimex lectularius) notoriety stems from its preference for human blood as its only source of nourishment.
Eliminating bed bugs could prove a daunting task since they hide so well and reproduce so quickly. Achieving complete control could take many weeks or even months depending on the level of infestation, the nature of the infested site, whether or not it's cluttered, the presence of a nearby source of the outbreak, and the willingness of all residents to participate in the elimination process.
Simple Methods Of Eliminating Bed Bugs
A bed bug infestation is difficult to deal with. More often than not when we feel we are rid of them, they come right back. It is, therefore, necessary to carefully look for any evidence of bed bugs every few days after you complete your initial cleanup and control processes. Below are a few methods of getting rid of bed bugs for good without further delay.
Call A Professional Bed Bug Exterminator
Professional pest management companies use registered and safe insecticides in the form of spray applications. These can get rid of most bed bugs. The entire house is treated except the kitchen. You will be asked to prepare the home in advance: move furniture, cover the bedding, and store away pricey objects and electrical goods safely. A second application is usually done after two weeks to ensure we get rid of the eggs and larvae.
Launder Bed, Clothes & Linen
Wash and thoroughly dry all items showing signs of bed bug activity (blood stains, discarded exoskeletons) including bed sheets, curtains, and other household linen. Dry them for at least 20 minutes using the highest setting of heat on the dryer. This is a sure way of getting rid of those blood-sucking bugs, eggs, and larvae.
Apply Pesticides
If you cannot afford to hire a pest management professional, you can use pesticides carefully according to the label instructions.
Only EPA registered pesticides

Bed bug-specified pesticide; do not use general pesticides if the bed bug is not listed

Bug bombs or foggers can be used, but it is not advisable because improper use can affect your health or cause an explosion
Getting rid of bed bugs is tricky, and can further spread the bugs to other parts of the house. It is wise to seek the advice of a professional pest exterminator before getting rid of bed bugs yourself. In conclusion, it is important to note that even though one of these ways to get rid of bed bugs have worked for you. Nonetheless, you must continue to check for signs of bed bugs in places such as behind picture frames, inside books, magazines and papers, on the floor, in the mattress corners, and box springs for weeks following the treatment.
Other Pest Control Services For Charlotte, NC