Commercial Pest Control Services For Charlotte, NC Businesses
Have you spotted a mouse in your office's kitchen? Suspect a termite infestation in your building's basement? At Go-Forth Pest Control of Charlotte, we have been providing companies in Charlotte, NC with the pest control services they need to to go about business as usual.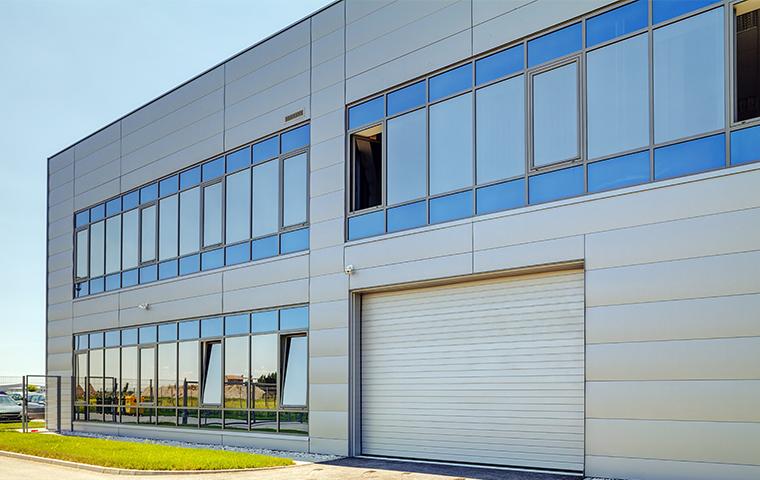 As a Charlotte commercial property owner, your top-priority is providing your tenants or employees with a clean and safe environment to live or work in. Different types of pests can carry a variety of diseases that are potentially harmful to humans, which is why it is important to exterminate any infestations as quickly as possible. Whether you need help exterminating termites, rodents, ants, bed bugs, stinging insects like wasps or yellow jackets, or other pests - we do it all!
With decades of experience as a pest control company, we are also experts in dealing with pests found in commercial areas. We guarantee that your business will never lose customers and will always be conducive for receiving and servicing clients all year round.
Our company only uses high-quality, safe, and effective methods and treatments that will not put you and your business in danger. We make sure that your safety is always our main priority, so we always follow the right protocols.
Here with us, those pests can no longer spread their infestation because we are always ready to deal with them no matter how great they are in number. Name the pest in your establishment, and we have the appropriate solution for it!
Small & Large Businesses
No matter if you are the manager of a nursing home or the owner of a small retail shop, you can count on the Charlotte commercial pest control experts at Go-Forth Pest Control to get rid of the pests on your property. We know the struggle of controlling pests, insects, and bugs which can disturb your clients. Losing a single customer is a burden for any business, what more if several clients dislike your business because of pests? Your business will go down for sure. That's why Go-Forth is here to avoid your worst nightmare from happening.
Small and big businesses are always welcome to order our high-quality services which are useful in keeping any business clean, healthy, conducive, and pest-free. We ensure that our exterminator is qualified to perform pest control services for your commercial establishments.
We serve commercial properties like:
Offices & Industrial Complexes

Retail Stores

HOA/Property Management

Nursing Homes

And More...
Our company is full of dedication to giving the best results that you cannot find from others. We offer our services at affordable prices which will not be a burden to your pockets. Rest assured that your commercial spaces will be in good shape once we start servicing your property.
Those pests like rodents, cockroaches, bed bugs, mosquitoes, insects, and bugs will be gone for good and will not come back to create future damages. No matter the size of your business, Go-Forth is always ready to give you excellent commercial pest control services which you can avail even on the same day in Charlotte! Give us a call now!
Commercial Pest Control Company Near Me
Go-Forth is a local commercial pest control company near you in Charlotte. Business owners in local areas can also purchase our services. Call us today!
Other Pest Control Services For Charlotte, NC