Termite Inspections For Charlotte-Area Real Estate Agents
Are you a real estate agent in the Charlotte area and need a Wood-Destroying Insect Report (WDIR)? Go-Forth Pest Control of Charlotte can help you get one. Our termite team is trained and efficient and will help you obtain this report for your property. At Go-Forth, we can give a WDIR in the Charlotte area, as well as nearby cities like Mooresville, Mint Hill, Fort Mill, Matthews, and more. We are accredited by the North Carolina Pest Association, and our company is locally owned. This means we take excellent care of all of our customers, and make sure they are happy with our services.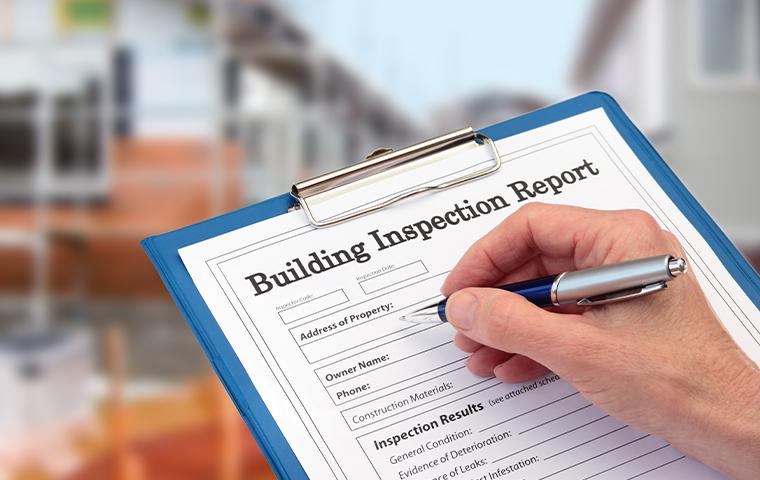 Go-Forth knows how termites damage a property. Once they infest, they are unstoppable which makes it hard for a homeowner or real estate agent to sell a property. That's why we are here to help you. With our excellent termite control services, we guarantee that the property you are selling will be free from termites, insects, bugs, and pests.
Our exterminator uses effective and advanced technologies in eliminating termites. We guarantee that our treatments will successfully drive away termites to make the property conducive for living for its new owner.
With several decades of experience, rest assured that we are a certified and trusted company that real estate agents run to whenever they need termite inspections.
We make sure that our highly trained and licensed technicians will do the work. Rest assured that we will have a great working relationship which you cannot find from others.
We Offer FREE Pre-Sale Home Screenings
If you are in the Charlotte area and planning to put your house on the market, Go-Forth Pest Control of Charlotte can give you a free termite estimate. Our termite team will evaluate your property and let you know of any problem areas that you should be concerned with before putting your house on the market.
When a property is infested, real estate agents find it hard to sell as buyers will lose their interest and will not be pleased. Pests, insects, and bugs are some significant drawbacks which can make a buyer back-out and find another property to buy. We don't want this to happen to any real estate agent, that's why we offer pre-sale home screenings for FREE.
Our free service will help in double-checking the property before it gets out in the market. We will carefully inspect the corners of the house to find termites, pests, insects, and bugs. Once we find them, we will immediately treat them to get rid of them. If you want your property to be sold fast and easy, call Go-Forth, and we will screen the pre-sale house for FREE!
Call The Charlotte Termite Team Today
Give Go-Forth Pest Control of Charlotte a call at (704) 870-7378 for more information about our termite inspection services for residential properties. You can also request a FREE service quote through the form provided. Our team looks forward to working with you to provide your WDIR for your property in the Charlotte, NC area.
Termite Company Near Me
Go-Forth is a local termite control company near you in Charlotte. We don't only offer our services to our customers in local areas, but real estate agents can also take advantage of our services. Call us today!
Other Pest Control Services For Charlotte, NC