Rodent Control By Go-Forth Pest Control Of Charlotte
Rats and mice can multiply very quickly, and rodents can bring all types of diseases to your home. With this being said, you should get rid of them quickly to avoid any potential health problems and concerns.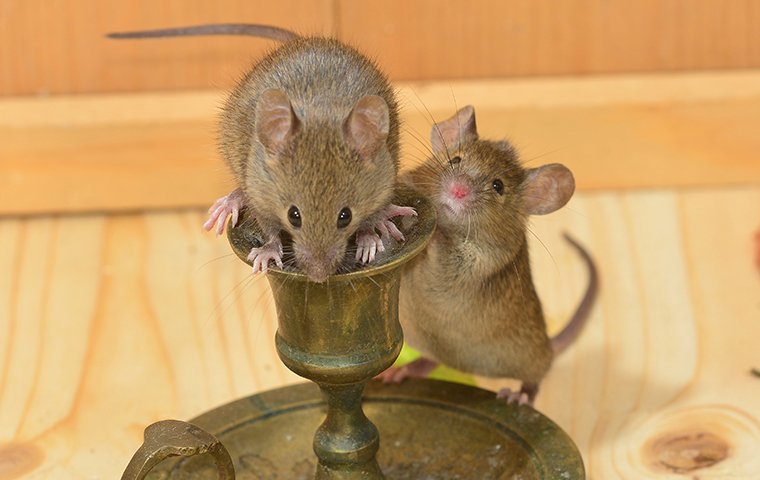 We offer pest control in Charlotte, NC and surrounding cities such as Cornelius, Davidson, Huntersville, Matthews, Mint Hill, and Pineville. Call us to receive a free quote and eliminate your rodent problem today!
Experienced Rat & Mice Exterminators
We have been exterminating rats and mice since 1959, and we have utilized countless methods of extermination.
Because we have handled an extensive array of rodent baits, our experience has made us one of the most recognized names in rodent extermination in the Charlotte area.
Do you need rodent control in Charlotte, NC? Rodent infestations can bring all types of other pests, like fleas and lice. If you are having a rodent problem, give us a call.
Learn About Mice & Rat Extermination In Charlotte
Rodents are pests that cause a lot of damage in residential and commercial buildings in the Charlotte, NC area. They are normally omnivorous and consume a lot of materials in their way, or in accessing food sources. The fact that rodents are also vectors of diseases make them extremely dangerous. The damage caused by rodents includes damage to industrial materials and grains in storage, fabrics, paper, and food materials. Rats and mice are also known to destroy components of electrical appliances.
The process of keeping a Charlotte building rodent-proof includes eradication of the existing rodents and preventing re-invasion. An effective rodent control process involves identification, eradication, sanitation, and prevention techniques. These components are also involved in DIY rat extermination processes as well.
Identification
Rats and mice are very active at night when scavenging for different food sources. They return to their hiding places during the day, and in most cases they predominately reside there. It is important to differentiate between rats and mice before implementing an extermination process, because this determination will direct the measures that will be implemented.
House mice are the most common type of mice in the U.S. and can be trapped through several general rodent control methods. Other common types of rodents are Norway rats and roof rats. Rats are usually bigger than mice and extermination methods for mice may not be suitable for rats. In a rodent control process, the hiding places of rats and mice must also be identified.
Eradication
The use of baits and traps are the major eradication processes for rodents. The use of traps is more favored than the use of baits, however, there are distinctions between the different types of traps. Baits for mice and rats contain substances that kill them after they feed on the bait. The location of the dead rodent may be difficult to find, and due to this you may have to endure dead animal odor for a few weeks.
The different types of rodent traps include the snap traps, glue traps, live animal traps, and electronic traps. Snap traps are the oldest type; they hold the rodents with a spring-loaded bar. Electronic traps shock the rodents to death, while glue traps keep the rodents glued to a spot until they struggle to death. Glue traps are usually discouraged because of the undue suffering the rodents undergo, along with the ability to spread disease faster from urine produced by trapped rats.
Sanitation & Prevention Of Re-Invasion
Rats are capable of spreading different disease-causing organisms through their feces and urine. Their mouths and body parts also carry different germs that may cause infections. After an eradication process, it is necessary to clean the area and seal all points of potential entry for rodents.
It is necessary to keep the outdoor environment free from breeding sites for rodents. For example, flowers or shrubs on the wall of the house can give rodents a leverage in making a re-entry. Rodents are household pests of great concern. In eradicating them, the safety of the methods employed should be examined, especially in homes with children and buildings that store sensitive materials.
If you're having a rat or mice problem near Charlotte, NC, call Go-Forth Pest Control of Charlotte today. We serve all areas near Charlotte such as Matthews, Fort Mill, Mint Hill, Rock Hill, and our exterminator services even extend to the area of Columbia, SC.
Get Rid of Rodents Today!
Eliminate rodents today by contacting one of our rodent exterminators, and say goodbye to your rodent problem! Call Go-Forth Pest Control at 704-870-PEST (7378). Our Charlotte branch also serves Cornelius, Davidson, Huntersville, Matthews, Mint Hill, and Pineville.
Charlotte Rodent Control Coupons:
Save $50 today on any rodent control plan, call now!
Other Pest Control Services For Charlotte, NC