Professional Pest Control For Chester, SC Properties
The small rural city of Chester provides its residents with iconic quaint Southern charm. The walkable center of the city is packed with locally-owned businesses, restaurants, and shops, and on the outskirts is the stunning Chester State Park. Conditions in Chester range from temperate to warm with only a modest amount of rainfall throughout the year. This climate is ideal for people who enjoy outdoor activities; however, many pests also find this backdrop appealing and it will lead them to take over your home or business.
At Go-Forth Pest Control, we've been the local pest experts for more than 60 years. With our emphasis on superior customer service in addition to our safe and effective treatments, we look forward to being the local pest experts for another 60 years. For more information on how we can keep your property pest-free, contact us today and receive your free, no-obligation estimate.
Home Pest Control In Chester, SC
Keeping your Chester home free from pests has been Go-Forth Pest Control's main mission for the last six decades and we're not planning on stopping anytime soon. When you contact our team, we begin every process with a free estimate followed by a very thorough inspection of your property. We will then find the right treatments that fit your needs and budget. If you seek to continue with ongoing pest control, we have a plan for you. But if it's something more pest-specific, we're there for you as well. All of our treatments are EPA-approved, making them safe for humans, pets, and the environment. With our ongoing commitment to providing you with the highest level of customer service, we always strive for professionalism, honesty, and timeliness. For more information on how we can protect your property from pests, contact us today.
Is There Anything I Can Do To Avoid Bed Bugs In Chester?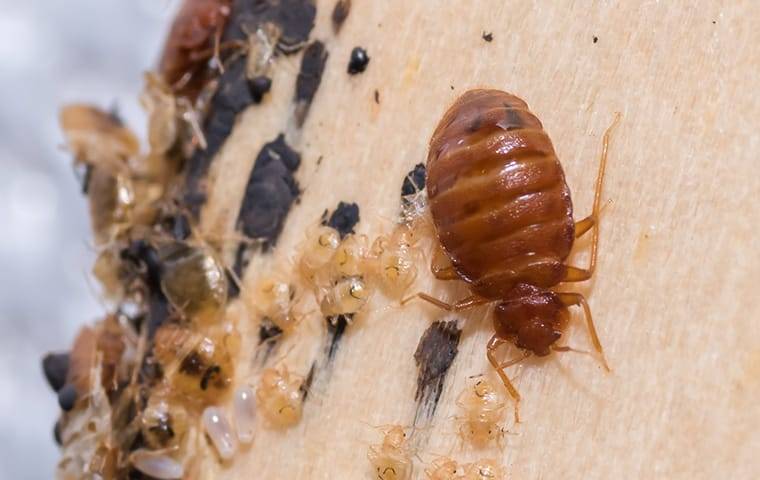 Bed bugs may be prevalent in cities like Chester but they don't have to be on your property. Here are a few things you should know about how to avoid them on your property:
Scrupulously inspect any secondhand furniture, mattresses, and kitchen appliances before bringing them into your home.

Check your personal belongings after you've spent time in public spaces, like hotels, movie theaters, and public transportation.

Use light-colored mattress coverings.

Limit wildlife populations on your property with tools like professionally installed exclusion, sprinklers, and porch lights.

Seal up the entry points around your home.

Call the professionals for more advice.
At Go-Forth Pest Control, we are committed to keeping bed bugs out of your Chester property. This is not a pest problem that you should seek to rectify yourself, as DIY treatments are costly and rarely prove effective. For more information on how we can help keep bed bugs away, contact us today.
When To Call A Professional For Cockroaches In Your Chester Home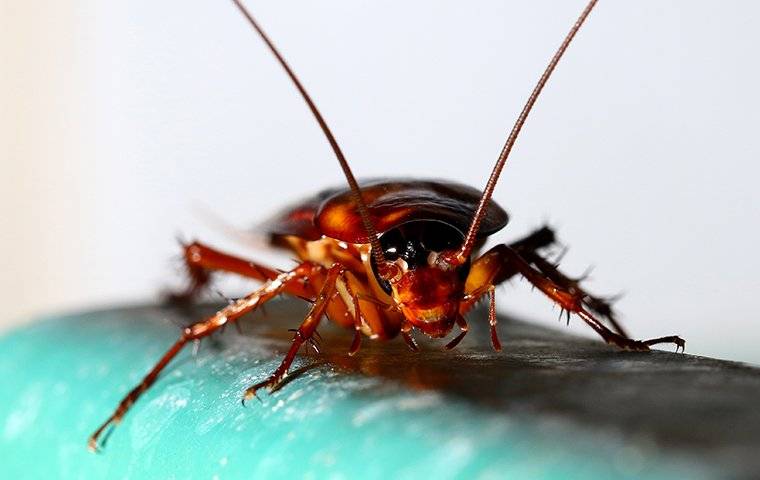 Cockroaches are the kind of pest that can send shivers down your spine just when you hear the word alone. They make their way inside Chester homes either by crawling through the cracks in your foundation or by making their way through pipes and sewers. Once inside your home, roaches proceed to infest your food with bacteria like salmonella and E. coli. They have also been known to trigger allergies and asthma in some individuals. Some people who live in homes that are infested with cockroaches have also reported spikes in anxiety because of the stigma that comes along with having cockroaches.
One of the biggest problems that come with cockroaches is the difficult nature of getting rid of them. These are pests that can survive without much, so they have little incentive to move along once they've made it to your home. Additionally, they hide out of sight of humans and the most common species, the German cockroach, is continuing to grow immune to many common pesticides. That's why it's never too early to call the professionals at Go-Forth Pest Control for help with cockroaches. To keep your home free from these pests and the health dangers they pose, contact us today.
Commercial Pest Control In Chester, SC
As a locally-owned business ourselves, at Go-Forth Pest Control we appreciate all of the challenges that our fellow business owners face on any given day. That's why we're on a mission to take the stress out of pest control. Since 1959, we've been the pest experts that businesses of all backgrounds turn to for safe treatments that they can trust. We're able to accomplish this with EPA-approved products and a team of highly skilled technicians. All of our treatments and maintenance plans are completely customized to your specific needs, schedule, and budget, so you can rest assured that you're getting the exact care that you need. At Go-Forth Pest Control, we believe in always doing more than what's expected for our customers, which is why we provide reliable and consistent support as well. If your business could benefit from professional pest control, contact us today for more information about our commercial pest control.