Pest Control Services In Clemmons, NC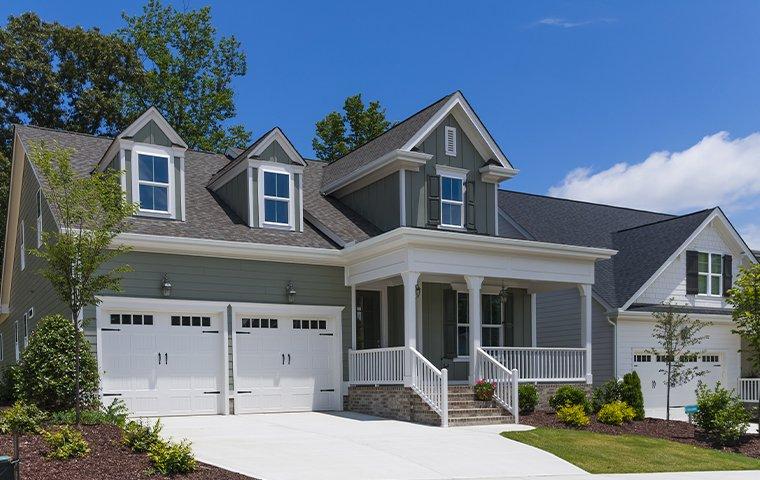 Go-Forth Pest Control of Winston-Salem serves residents of Clemmons, NC and other cities in the Forsyth county area. We can help you exterminate all types of pests like termites, rodents, mosquitoes, ants, fleas, and even bed bugs.
Serving Clemmons Since 1959
Let our experience speak for itself. We have been providing extermination services since 1959, so let us help you get rid of all your pest problems today!
Well-Trained Exterminators
Our pest exterminators have rigorous training in pest control and pest identification. We will make sure your pests are gone for good from your home or business in Clemmons, NC.
Get Rid Of Bugs Fast
Some bugs are hard to get rid of. Because of that, you can have an infestation on your hands very quickly. That's why here at Go-Forth we have same-day service, so rest assured we will get rid of your pests the fastest way possible.
Go-Forth's Effective Pest Control Services
Ant Control
Ants can do more damage to your home than termites, so it is important to eliminate them as quickly as possible in order to enjoy living in a pest-free household. Our ant control professionals use state-of-the-art extermination equipment and a personalized approach to pest control to get rid of fire ants, house ants, carpenter ants, black ants, and more.
Termite Control
Suspect a termite infestation in your home? Rely on the our termite control experts who have more than 55 years of experience getting rid of termites in Triad-area homes; get rid of pests today. If not caught early, termites can do serious damage to a home's infrastructure. We are also available for termite inspections in real estate homes, call us and live pest-free.
Cockroach Control
As soon as you spot one cockroach in your home or business, you should seek professional help. Typically if one of these pests happens to be seen, there are a lot more of them hidden somewhere close by. As these pests are extremely revolting, contaminating your food and reproducing rapidly, it is undeniable that Go-Forth Pest Control's cockroach exterminators are the one's to call.
Bed Bug Control
Bed bugs are pests that are almost impossible to self-treat, leaving you no option but to call a professional for help. Luckily, Go-Forth Pest Control's bed bug control exterminators provide the most effective treatments in all of the Piedmont Triad area. Bed bugs mainly reside in one's bed, but can spread to furniture, clothing, drawers, and more - making it hard to fully eliminate them without the help of an expert. Count on Go-Forth's professionally trained and equipped exterminators to take care of your bed bug problem for you today.
Rodent Control
Go-Forth Pest Control's professionally trained rodent exterminators have decades of experience in complete rodent elimination. To protect your home or business from contamination, infestation, and future rodent issues, contact the Go-Forth team to help you today.
Flea Control
Fleas can be harmful to your loved ones and your pets, as they spread rapidly and leave itchy, irritated bites. If you discover a flea infestation, it is important to contact Go-Forth's flea control experts to eliminate your flea problem for you. Call as soon as possible, as fleas can spread from your pets, to your furniture, to your hair, and more. Yikes!
Mosquito Control
Mosquitoes can carry a variety of diseases that are harmful to humans, which is why it is important to eliminate them from your residential property as quickly as you can. Our mosquito control experts have more than 53 years of experience eliminating mosquitoes from homes across the Winston-Salem area and the rest of the Piedmont Triad region. Call us to get your household and backyard pest-free.
Call Go-Forth Pest Control of Winston-Salem and speak with our exterminators at (336) 271-2941. Get pest control service today!