Cockroach Exterminator In Clemmons, NC
Did you see a cockroach in your home or office in Clemmons? Go-Forth Pest Control of Winston-Salem can help get rid of them before it's an infestation. Our technicians know where to look to eliminate cockroaches all together. They have been known to carry bacteria with them and contaminate your food. Call Go-Forth today or click to get a free quote now on your cockroach extermination service.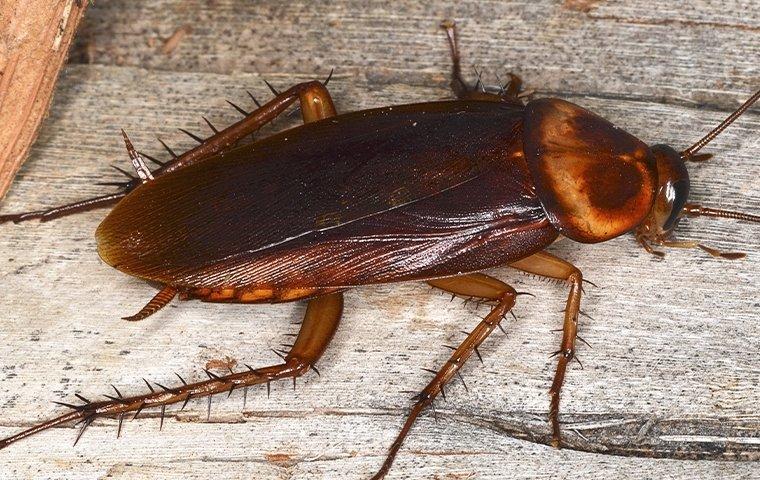 Cockroach Facts
If you spotted a cockroach a couple of days ago and think its gone, you're wrong. Cockroaches can go days without food, and even their heads, so it is likely they are just hiding, waiting to come out. They like to hide in moist areas and even in your walls. Most of the time they are found near cardboard or in dirtier parts of your home. Cockroaches carry bacteria into your home or office that can negatively affect your loved ones or even your pets. This bacteria they carry is often linked to asthma.
Cockroaches are flexible. They can squeeze themselves in holes, cracks, and gaps no matter how tiny it is. Because of their flexibility, they can flatten their body without any difficulty. To avoid them from getting inside your property, better seal those holes, gaps, and cracks entirely.
Cockroaches are super-fast! They can't fly, but their speed is impressive since it is their only way to defend their selves from predators. Once they can sense danger they can immediately hide, which makes it hard for homeowners to detect where they hide. With their speed, you can never catch cockroaches on your own. Eliminating them is not easy. To get rid of them successfully, an exterminator near you is what you need.
How We Get Rid Of Cockroaches
Having cockroaches, pests, insects, and bugs inside your home is creepy and at the same time uncomfortable. You will always feel anxious whenever they are around especially if you are afraid of them. As we all know, roaches tend to stay on a property when they find what they need - food and water.
Here at Go-Forth, we will help you get rid of those roaches in no time. We have certified, licensed, and experienced technicians who are capable of treating your cockroach, pests, bugs, and insects issues. We use proper treatments that are effective in driving away those roaches. We see to it that our services are performed by a professional exterminator who follows the right protocol to ensure everything is safe and will not cause any problem in the future.
Also, our company is dedicated to giving high-quality services which are incomparable from others. From inspection down to treatments, everything is done with utmost care which will make you satisfied. As your excellent pest control company, we guarantee that technicians will give you a safer, cleaner, healthier, and pest-free home afterward. When you spot roaches inside your home, don't wait for them to multiply. Immediately call us, and we will come to your doorstep on the same day!
Cockroach Company Near Me
We are a local cockroach control company near you in Clemmons. We provide our services not only to our customers in one area but to local areas as well. Call us today, and we will be glad to work for you! Let Go-Forth Pest Control take care of your cockroach extermination in Clemmons today.
Other Pest Control Services For Clemmons, NC