Mosquito Exterminator In Clemmons, NC
Want to enjoy a barbecue without getting bitten by mosquitoes in Clemmons? Go-Forth Pest Control of Winston-Salem can help control them on your property. At Go-Forth, we use a particular chemical blower to make sure the entire area is protected from mosquitoes. We have tested this method and have found great results using it. Call Go-Forth today or click to get a free quote now on your mosquito control.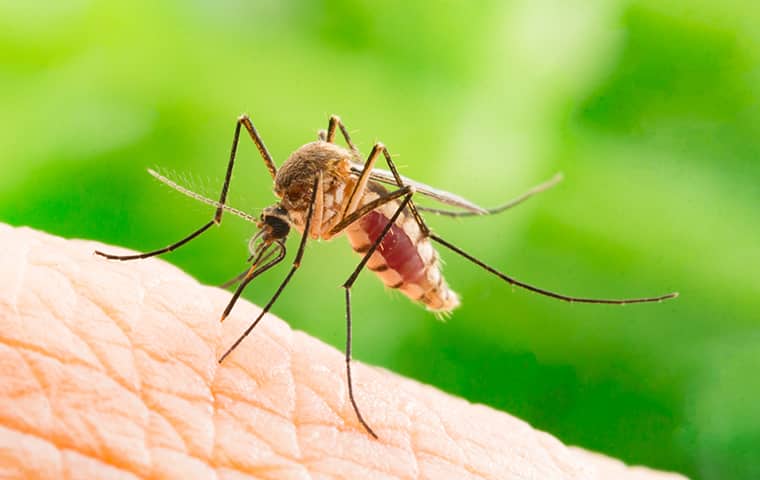 Mosquito Facts
These pests love to bite and leave big, itchy bumps on our skin. They reproduce near water and love to come out when it's warm outside. Even though you might think they are harmless bites, they can transmit diseases to your blood stream. They have been known to carry Yellow Fever and the Zika virus.
Not all mosquitoes will bite you - only the female ones. Female mosquitoes will keep on eating their host as they need more protein which will help them to develop and lay eggs. Once they are full, they will rest for a while before they lay eggs. With this, the population of mosquitoes on your property can increase rapidly once those female mosquitoes lay eggs.
Mosquitoes don't only come in one species; there are over 3,500 species of them, and 175 of them are in the United States. One of the common species of mosquito found in the USA is a Malaria carrier.
Zika virus is one of the diseases that mosquitoes bring. Aside from this, there are other diseases that you can acquire once this pest bites you. Dengue and encephalitis are among those illnesses which can be risky to your health as it can lead to death if not given immediate attention.
Female mosquitoes can lay eggs three times before they die, and each time they can produce 300 eggs. They usually leave the eggs on stagnant water until those eggs hatch. When those hundreds of eggs hatched, the infestation can overgrow which can affect your family.
Having mosquitoes around your property is dangerous as they will not only bother your home, but they can also infect your health which is more alarming. When pests, insects, and bugs are present, call an exterminator near you.
How We Get Rid Of Mosquitoes
Go-Forth is your one-stop company when it comes to pest control. We provide high-quality services which are useful in eliminating mosquitoes, pests, insects, and bugs. As your pest control company, we make sure that those pests lurking on your property will be gone for good.
Our technicians will inspect once you call our attention. We will check the areas where mosquitoes are possibly hiding and laying eggs. After, we will apply the appropriate treatment which will eliminate the eggs and the mosquitoes to give you a safer home to stay.
With our decades of experience in the field, rest assured that your property will not encounter mosquitoes and will not experience any future damage brought by pests, insects, and bugs. When you need to eliminate mosquitoes, call Go-Forth instantly, and we will be happy to serve you!
Mosquito Company Near Me
We are a local mosquito company near you in Clemmons. We are happy to deliver our services to our customers in local areas. We will be delighted to hear from you. Call us today! Get Go-Forth Pest Control of Winston-Salem to help with your mosquito control in Clemmons today.
Other Pest Control Services For Clemmons, NC