Rodent Exterminator In Clemmons, NC
Do you have rodents in your home or office in Clemmons? Go-Forth Pest Control of Winston-Salem can help exterminate your problem right away. Rodents not only contaminate your home, they can bring in diseases and other pests. At Go-Forth, we are trained to look for rodent hiding spots in your home. We will make sure we find the source or nest of the rodent problem and eliminate it. Call Go-Forth today or click to get a free quote now on your rodent extermination service.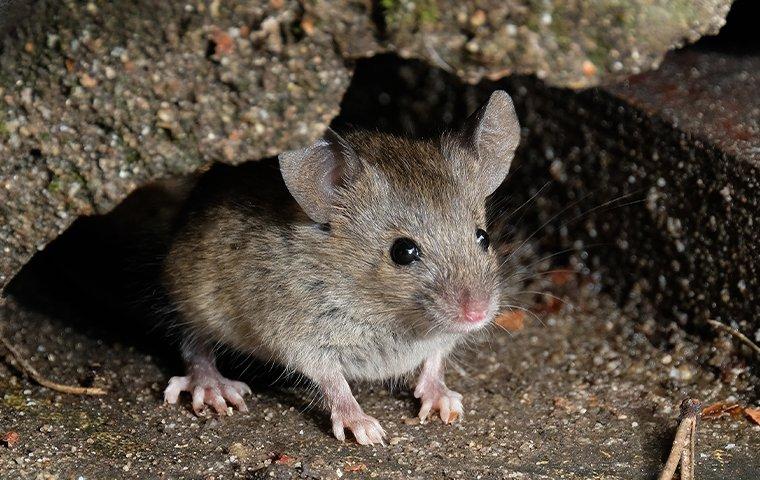 Rodent Facts
Rodents like to hide in your walls and even furniture. Once they find a food source, they start to build their own home to reproduce. A rodent infestation can happen quickly without you even knowing. If the rodents can hide easily, it is hard to control it on your own. If you notice droppings or small holes in your food containers, you probably have a rodent problem. Not only do they destroy your stuff, but they can also carry around diseases with them. They have also been known to carry pests on them like ticks and fleas.
A rodent's teeth will never stop growing which can be dangerous in the long-run. With this, they can easily cause huge damage which can be problematic to your property and family. Their large teeth can gnaw on your belongings most especially on things where you usually hide your food.
Rodents don't only damage your property, but they also bring illnesses to you and your family. They can quickly spread diseases to everyone - specifically 35 viruses which are risky to the health. Some of the diseases they carry are Hantavirus, Leptospirosis, Salmonellosis and more. They can spread those horrifying diseases through their urine, bites, waste, and saliva.
Rodents can also bring other pests inside your home or offices like ticks and fleas. With this, they can easily extend their infestation with the help of other pests which are also carriers of diseases. More pests equals more chances of getting sick. Pests like rodents should not be kept, but they should be kicked out of your property for good. They don't only create damages, but they can make you and your family sick once contaminated. Call our exterminator who can eliminate them.
How We Eliminate Rodents
Rodents can be aggressive once triggered which will lead them to cause damages and infestation. With this, you will be bothered by them every day. Here at Go-Forth, your rodent, insects, pests, and bug problems will be resolved instantly. We have an experienced exterminator who can perform pest control services which suit your needs. Our company follows the right protocols and ensures that appropriate treatments are used which are useful in eliminating rodents.
Our company assures that once we perform rodent control on your property, no damages will be incurred. Instead, you will receive satisfying results which you will not experience from others. When rodents are just beginning to infest your property, immediately call Go-Forth. We will stop the infestation to spread like wildfire through our high-quality pest control services.
Rodent Company Near Me
We are a local rodent control company near you in Clemmons. We help our customers in eliminating those rodents, insects, pests, and bugs pestering their homes. We also serve our customers in local areas. Call us today! Don't let rodents take over your home or office. Get Go-Forth to help with your rodent extermination in Clemmons today.
Other Pest Control Services For Clemmons, NC