Termite Exterminator In Clemmons, NC
Do you suspect there are termites in your home or building in Clemmons? Go-Forth Pest Control of Winston-Salem can help control them today. Termites can cost you thousands of dollars in damages if not treated properly. At Go-Forth, you can trust our technicians to install Sentricon systems to bait the termites out of your home. Using this system has been proven effective and cost-efficient. Call Go-Forth today or click to get a free quote on your termite control now.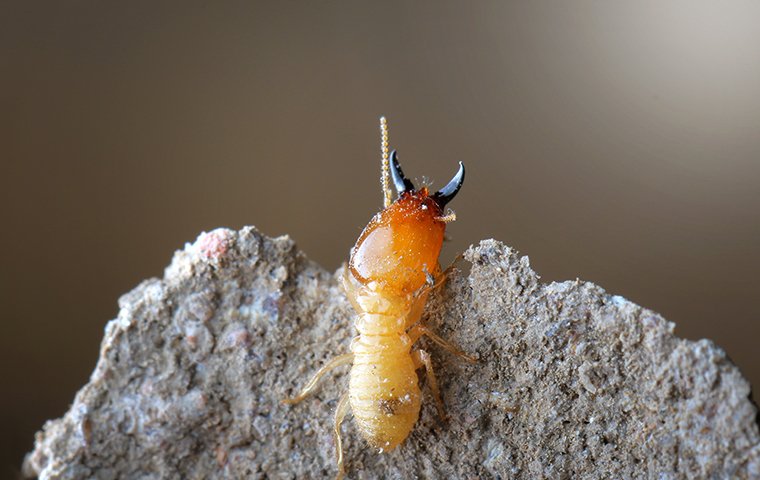 Termite Facts
Termites like to build colonies in the wood they inhabit. They reproduce fast and like to eat through the wood of your home and property. They can't be treated with store-bought items so it is best to get them eliminated by a professional exterminator. They may seem hard to spot because of their size and color, but there are signs if you have them. Some signs include creaking floors and if your windows are getting stuck when you try to open them.
Termites are older than you. They have been around on the earth for over 250 million years. This only means that they have been infesting several properties over the years. Because of their long existence in the world, they come in 2,600 species, which can be found everywhere. So, the history of infestation will never be gone, but you can make your home termite-free when you hire an exterminator in your area.
The mounds of termites are strong and stable which makes them hard to remove. They are usually made up of saliva, soil, feces, mud, and digested wood. Removing these on your own might give you a hard time. Also, the mounds of termites can grow bigger which means that severe infestations can possibly happen when they are left ignored.
Termites are dangerous for any property as they can ruin the structure of a home or building. Once they infest, they will eat wood non-stop which can be a reason for losing your investment. If you don't want any of your property's structure to come to waste, call a pest control company and an exterminator who can help in eliminating those termites, insects, bugs, and pests surrounding your home.
How We Eliminate Termites
Termites are uncontrollable. Once they've found the perfect shelter, they will begin to build their mound which is difficult to get rid. But with Go-Forth, termites and mounds are never hard to deal with. Our company uses advanced and effective termite methods and treatments which are successful in eliminating termites, insects, bugs, and pests found in your property. Our services are delivered by our trusted and experienced technicians who can easily control termite infestations without causing any damage to your property.
As your pest control company, we assure you that satisfying results will only be given. Our termite control plan is offered at a reasonable price but is performed with a high level of quality which will never disappoint you. Don't let those termites eat your property. Call Go-Forth as soon as you see signs of a termite infestation.
Termite Company Near Me
We are a local termite control company near you in Clemmons which you can trust with your termite problems. We are glad to serve our customers even in local areas! Call us today! Get Go-Forth to help with your termite service in Clemmons today.
Other Pest Control Services For Clemmons, NC