Quality Pest Solutions For Clemson, SC Properties
Situated in the northwestern corridor of South Carolina, the small city of Clemson is a bustling college town. In addition to being the home of Clemson University, the city has a walkable and quaint downtown as well as more spread-out residential neighborhoods. There is always something to do in Clemson, which is made easier with the yearly mild conditions. But don't be fooled by the calm temperatures and climate — pests seek to enjoy these as well.
At Go-Forth Pest Control, we have been the local experts on all things pest control since 1959. We work with homeowners and businesses both proactively and to solve pest problems that have become an issue. We emphasize the importance of professionalism, timeliness, and reliability, all of which we bring to your service. For more information and to receive your free quote, contact us today.
Home Pest Control In Clemson, SC
At Go-Forth Pest Control, keeping your Clemson home free from pests is our top priority. Since 1959, we've been the trusted local pest experts, and to this day, we continue to provide the highest quality pest control that is built to suit your specific needs. Based on the premises of honesty, fairness, safety, and reliability, we look to make your entire experience with us a seamless and enjoyable one. We build every service plan to meet your unique needs, protecting you from the most persistent pests as well as occasional invaders. All of our treatments utilize EPA-approved products that are safe for people, pets, and the environment, and we hire only the most skilled technicians around. For more information on how we can keep your Clemson home pest-free, request your free quote today.
Three Signs You May Have A Termite Problem On Your Clemson Property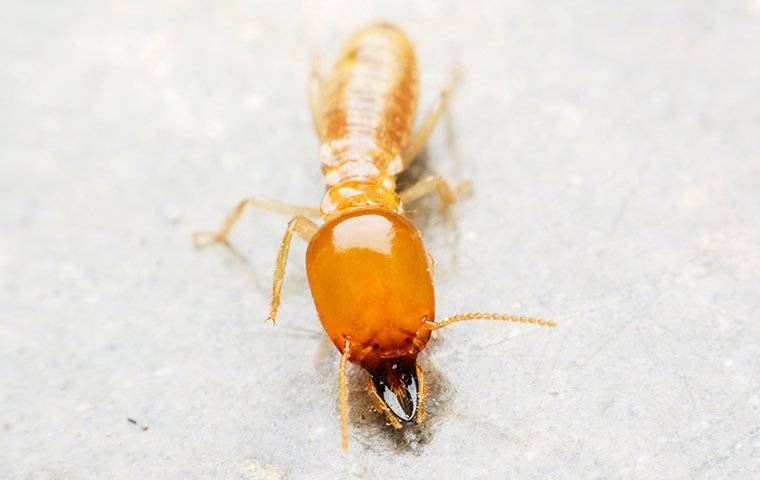 Termites are a nightmare for any Clemson property owner. They're costly, oftentimes going undetected for well over a year, and they leave many people with costly damage that they must rectify, lest they live in a structurally unstable home. To better protect yourself from termites, it's important to be aware of these three key signs that you might have a termite problem:
Swollen floors and ceilings

Hollow-sounding walls.

Tiny pinholes that may have piles of discarded wings and frass, which is sawdust-like fecal matter, near them
Each year, the average infested household spends approximately $3,000 rectifying the damage that termites cause. In order to not fall victim to these problems, contact Go-Forth Pest Control today. We provide property owners with inspections, wood destroying insect reports, and The Sentricon® System with Always Active, and all of our services are backed by our competitive warranty, so you can rest assured that your property is free of termites. Contact us today for more information.
Keeping Cockroaches Out of Your Clemson Home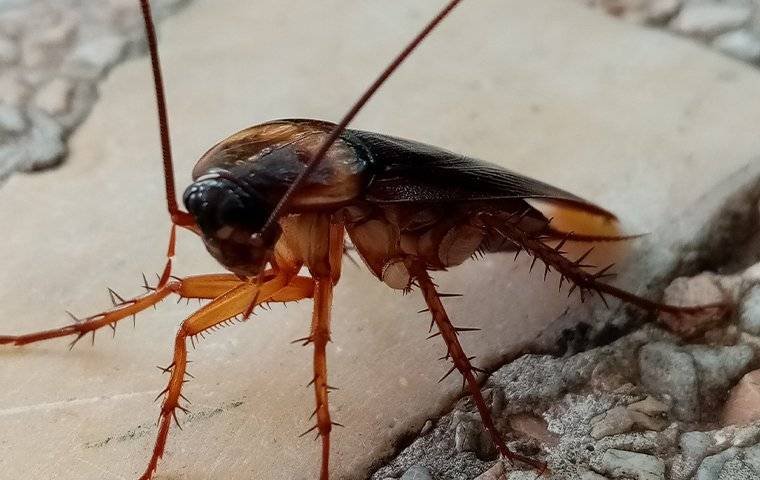 Cockroaches are plentiful in Clemson and are looking to gain access to your home in search of a food and water source as well as shelter. Here are a few helpful hints to try when looking to keep cockroaches out of your home:
Start by making sure that the crevices around your home are sealed tight with weather stripping, door sweeps, and caulk.

Inside your home, focus on food. Cockroaches love scraps of human food and can infest it with E. coli and salmonella easily. Always keep food and pantry items in secure storage, use a trash bin with a lid, and make sure you always clean up your crumbs.

Try to limit the number of places where you eat in the home.

Keep your home free from excess clutter.

Call the professionals! Cockroaches can prove to be a very difficult pest to evict once they've made their way inside your Clemson home. That's why it's never too early to contact the professionals for complete protection from cockroaches.
For more information on how to keep cockroaches out of your home, contact Go-Forth Pest Control today.
Commercial Pest Control In Clemson, SC
With more than 60 years of experience servicing commercial customers, at Go-Forth Pest Control, we're the local pest experts that you can trust. Because we know that no two businesses are the same, we customize every treatment, plan, and maintenance schedule to meet your specific needs. During your time working with us, you'll come to see why we're still the team that everyone turns to. With our attention to detail, commitment to honesty and integrity, and emphasis on excellent customer service, we aim to make all of your interactions with us outstanding. Every product that we use is EPA-approved, which means that every chemical we apply is going to be safe for you and your staff as well as the environment. If your business could benefit from professional commercial pest control, contact us today.