Complete Pest Control In Colfax, NC
Nestled in Central North Carolina's Guilford County, the community of Colfax is considered one of the area's most desirable suburbs. With its near equidistant location to both Greensboro and Winston-Salem, good public schools, and locally-owned businesses, Colfax is where families and working professionals call home. The local climate is relatively moderate and comfortable for the majority of the year, with temperatures peaking over the summer. With the seasonality that Colfax provides, there is always an opportunity for pest invasions on your property. That's why Go-Forth Pest Control is dedicated to providing local homeowners and businesses with the most reliable and safest pest control solutions. Now in our third generation of family ownership, we believe in treating every customer as if they were our own family. That's why we look to provide all of our customers with the highest level of professionalism and service. For more information on our services and to receive your free quote, contact us today.
Home Pest Control In Colfax, NC
Whether big or small, pest problems can be detrimental to your health, damage your property, and be very stressful to deal with. That's why Go-Forth Pest Control is committed to providing local homeowners with the most reliable and comprehensive residential pest control around. Now in our third generation of family ownership, we believe in the importance of keeping your home safe. We're able to accomplish this mission with EPA-approved products, expert technicians, and free estimates. In order to maximize your savings and coverage, we offer three residential pest control plans:
The Basic. When you're looking to start your pest control journey, this is where to begin. These quarterly services protect your home from spiders, ants, rodents, centipedes, and more. You'll receive re-treatments as necessary, a satisfaction guarantee, and indoor pest control services as needed.

My Elite. This bi-monthly plan covers you from pests like rodents, crickets, spiders, and stinging insects. Your treatments will include the interior and exterior of your home and come with a satisfaction guarantee.

My Elite Plus. For complete coverage, this is the plan for you. In addition to receiving everything that comes standard in the My Elite plan, you'll also receive year-round coverage for ticks, fleas, fire ants, mosquitoes, and ornamental pests. During peak season, you'll receive monthly treatments for mosquitoes.
In addition to our residential pest control offerings, we provide homeowners with lawn care, residential termite inspections, and control for mosquitoes, bed bugs, fleas, and more.
Lawn Care Tips For Colfax Homeowners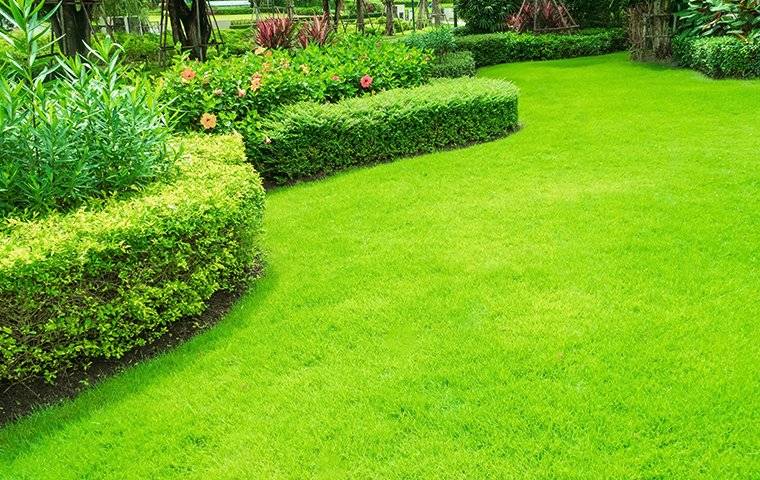 Taking care of your Colfax lawn with professional lawn care services can decrease your exposure to pest problems, increase the health and well-being of your lawn, and create less overall maintenance. To better care for your lawn, try these tips:
Mow your lawn routinely and learn its optimal height.

Weed when you notice any weeds cropping up and don't feed them.

Water your lawn but don't overdo it.

Get to know the soil on your property in order to understand what's going on beneath the surface.

Clear your yard of debris like leaf piles, pinecones, and fallen tree branches.

Contact your local lawn care professional.
At Go-Forth Pest Control, we provide homeowners with treatments like aeration, pest elimination, seeding, and fertilization. For lawn care services that work for your home, contact us today.
Five Reasons Ants Are Attracted To Your Home In Colfax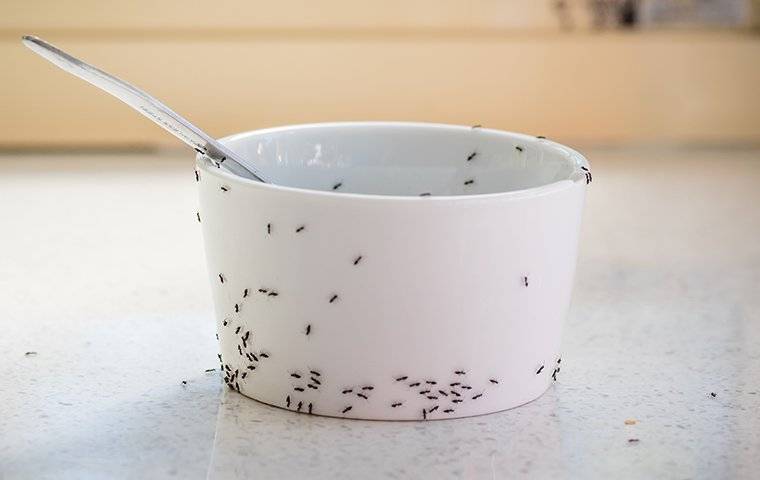 Ants are Colfax's most commonly spotted nuisance pest, and it doesn't take much to attract them to your home. Here are five of the reasons why they get attracted to your property:
An excess of crumbs and food residue

Leaky pipes, faucets, downspouts, and bathtubs

Improper food storage

Trash that's piled up

In search of a nesting habitat
Because ants are so easily attracted inside your home and can fit through almost any existing opening, the best form of ant control is with professional assistance from Go-Forth Pest Control. With EPA-approved products and more than six decades of experience, there is no one better equipped to protect your home. Contact us today for more information on our ant control service.
Commercial Pest Control In Colfax, NC
Pest problems mean big issues for your business, from health risks for your employees to halting daily operations. With more than 60 years of experience working with businesses in diverse industries, no one is better equipped than Go-Forth Pest Control to protect your business from pests. We provide customized commercial pest control plans that are built to meet even the strictest of industry regulations. Our team is dedicated to providing the highest quality pest control services around, with EPA-approved products, professional technicians, and more than six decades of experience. When you partner with us for all of your commercial pest control needs, you will always receive our unmatched customer support, timely responses, and convenience of scheduling. To learn more about our services and how your business can benefit from them, contact us today.