Trusted Pest Solutions For Colonial Heights, VA
Colonial Heights is a city in the Commonwealth of Virginia, located about 20 miles away from the state capital, Richmond. At Go-Forth Pest Control, it's our top priority to provide exceptional pest management services that will eliminate current pest threats and prevent new pests from invading in the future. We have a deep understanding of area pests and how to get rid of them. If you're tired of dealing with ants, mosquitoes, termites, or other pests around your Colonial Heights property, the professionals at Go-Forth Pest Control have you covered. We'll work with you to find the right solution for all of your commercial or residential pest control needs. Reach out to Go-Forth Pest Control to get started on your journey to a pest-free future!
Home Pest Control In Colonial Heights, VA
You shouldn't have to worry about pests invading your residential property and putting the health and safety of your family at risk. Pests damage property spread diseases, and make your Colonial Heights home an uncomfortable place to live. The only way to ensure your home remains free of pests year-round is with a little help from the professionals here at Go-Forth Pest Control. For more than 50 years, we've been committed to dealing with residential pest problems so that you don't have to. Our residential pest control plans are designed to protect your Colonial Heights home from all kinds of common pests. Take back your home from nuisance and dangerous pests when you partner with the experienced professionals at Go-Forth Pest Control today.
The Best Backyard Mosquito Control Methods For Colonial Heights Property Owners
Did you know that mosquitoes are the most dangerous pests in the world? These tiny, flying insects cause more fatalities worldwide than any other animal. Mosquitoes are small insects that feed on the blood of humans and animals. Although one or two mosquito bites might not seem like anything more than a mild annoyance, it's important to remember how dangerous mosquitoes can be.
Mosquitoes are responsible for transmitting a wide variety of diseases, including malaria, dengue, West Nile virus, and yellow fever. To minimize the number of mosquitoes around your Colonial Height property, implement the mosquito prevention tips listed below.
Clear sticks, leaves, and other organic debris out of your gutters to prevent water from building up.

Remove items that may collect rainwater, such as buckets, flowerpots, and tarps.

Fill in low-lying areas of your lawn that may allow water to accumulate.

Trim your lawn short regularly and cut thick foliage away from your exterior walls.

Eliminate all sources of standing water, which mosquitoes need to lay their eggs.

Replace the water in your birdbaths every two to three days.
The most effective way to control the mosquito populations around your property is with professional mosquito control services from Go-Forth Pest Control. Don't hesitate to give us a call today to learn more about our mosquito treatments.
The Dangers Of Termites In Your Colonial Heights Home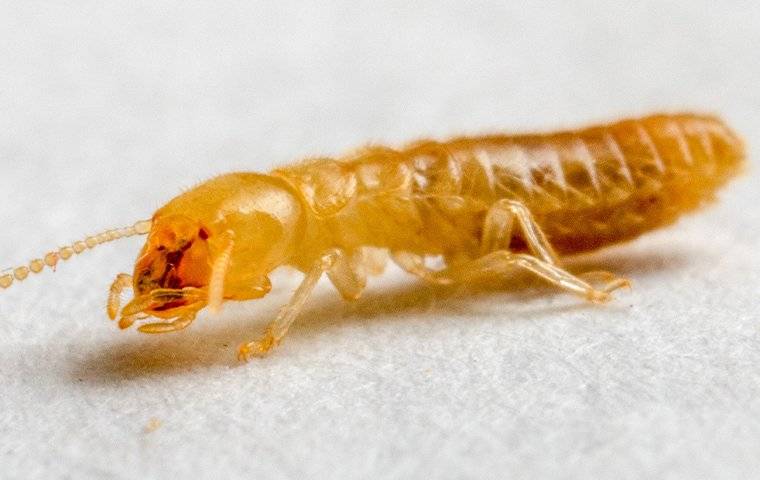 No one wants to discover a termite infestation in their Colonial Heights home. Termites are small, white insects that live in large underground nests. They have massive colonies that can contain more than one million individual termites.
Although termites are beneficial to the environment by breaking down decaying organisms, you don't want to find them living in or around your residential property. Termites eat cellulose, which is a material found in wood. If termites invade your home, they can cause extensive damage to the structure of your property.
Left undetected, termites can inflict thousands of dollars worth of damage to your Colonial Heights home. To protect your residential property from termites, the professionals here at Go-Forth Pest Control provide excellent termite control services.
Our team of licensed technicians has the experience needed to identify, eliminate, and prevent termite infestations throughout every season. Contact Go-Forth Pest Control today to find out how we keep Colonial Heights properties termite-free.
Commercial Pest Control In Colonial Heights, VA
When you own a business, the last thing you want to deal with is a pest infestation. Not only are pests destructive and dangerous, but they can also scare away your loyal customers and give your business a bad name. The most effective way to protect your property, customers, and reputation from pests is to implement a professional commercial pest control plan from Go-Forth Pest Control.
At Go-Forth Pest Control, we've made it our goal to protect people and properties from pests by utilizing effective pest management strategies and treatment methods. We are ready to provide high-quality solutions for all of your commercial pest problems. Whether you're dealing with ants, flies, termites, or other pests, you can count on us to eliminate them in no time at all. To learn more about our commercial pest control process, contact Go-Forth Pest Control today!