Greensboro, NC's Preferred Commercial Pest Control Company
Go-Forth Pest Control is a pest control company that has served businesses, offices, hotels, and other commercial properties in the Triad area since 1959. We have developed a reputation as the go-to commercial pest control company in Greensboro, Winston-Salem, High Point, and surrounding areas in NC.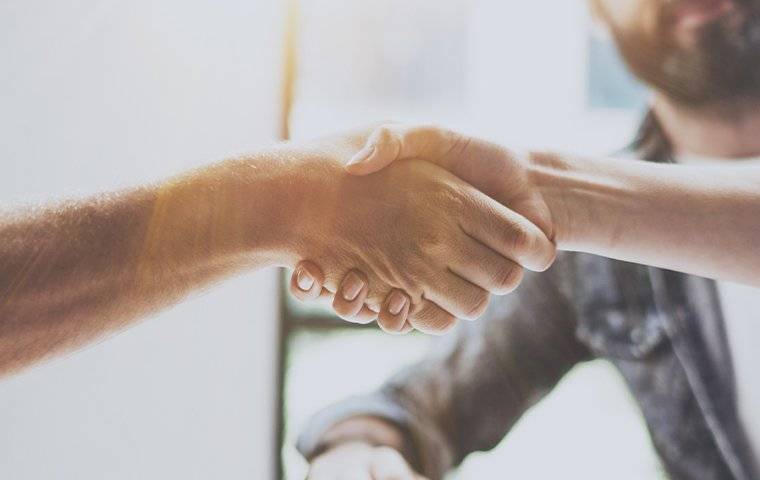 Why Rely On Our Greensboro Commercial Pest Control Services?
At Go-Forth Pest Control, we pride ourselves in our commitment to our commercial clients. We are dedicated to providing premier pest control services to businesses and offices, just like we do with homes in the Triad area. Discover why commercial property owners choose to work with our Greensboro commercial exterminators for all of their office and business pest control needs.
Works With A Variety Of Businesses
We have extensive experience working with a variety of businesses and understand that commercial pest services often require special considerations based on the structure, business hours, and nature of the business. Go-Forth has proven success with all business types when it comes to solving commercial pest problems.
Honesty & Straight-Forward Experience
At Go-Forth, we like to be straight-forward with our commercial clients, which is why you will always get to talk to expert pest technicians instead of pushy sales people.
Extensive Local Experience
Go-Forth Pest Control has won the award for NC State Technician of the Year in 2009, 2010, 2012, and 2013. We are proud to have employed well-trained staff since 1959. We know the common bugs and pests that invade Greensboro, NC, and we are prepared to provide expert pest solutions.
Guaranteed Pest Control Service
We guarantee that we will eliminate your commercial pest control problem in Greensboro, High Point, and beyond. We stick by our motto, "No bugs, no problem."
Outstanding Responsiveness & Communication
At Go-Forth, we are always available to talk and answer any questions that you may have about our Greensboro commercial pest control services. Whether through live chat, phone, email, or after-hours services, we will always be here for you!
Timely Responses
Nothing is more frustrating than emailing a company a question and not receiving a response until a week later. Our Greensboro exterminators always offer timely responses to your questions. Our general response time is 1-2 days.
Customized Service Options
Want to focus on the mice infesting your building or the bed bugs who have taken shelter in your hotel? No problem, because at Go-Forth we provide multiple Greensboro commercial pest service options that you can customize to fit your needs.
Contact Us Today To Get Rid Of Bugs At Your Commercial Property
Interested in working with Go-Forth Pest Control? Contact us today at (336) 841-6111 for more information or for a free estimate on our Greensboro commercial pest control services. We look forward to working with you!