Pest Control Services In Concord, NC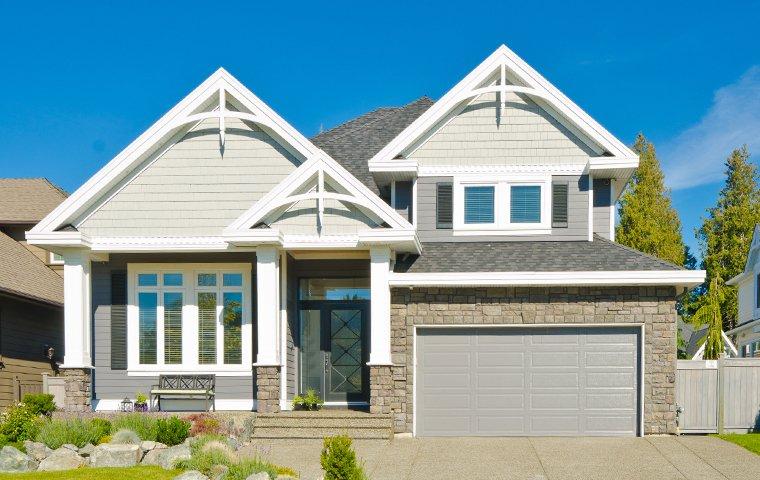 Concord pest control services by Lake Norman Pest Control. Our company offers state-of-the-art pest management techniques and decades of experience dealing with all types of pests like mosquitoes, ants, termites, roaches, rodents, bed bugs, and many other insects. Established in 1959, we have over 50 years experience in dealing with a large variety of pest problems.
General Pest Control
Our pest control company proudly provides general pest control services to homes in Concord, NC. Whether you need a termite inspection or flea control, you can count on our pest control technicians for a job well done. We are proud to offer Lake Norman-area homeowners same-day service, EPA-approved pest extermination methods and more. We look forward to providing you with a pest-free home!
Termite Control
Are you in need of a termite inspection or termite control services in your home, or a real-estate home you manage in the Lake Norman area? You can rely on our termite control experts; we understand that termites can do serious damage to your home's foundation and it is important to exterminate them in a timely and efficient manner.
Even though termites are little pests, they often cause big problems. A home termite infestation can result in serious structural damage, meaning you'll have to pay for costly repairs. For termite inspections and elimination of infestations, rely on our exterminating experience. We'll get rid of your pest problem today.
At Lake Norman Pest Control, we have two main goals for our termite treatments in Concord:
1. Get rid of any termites in your home.
2. Keep termites away from your home for good.
Our local concord exterminators are termite experts, meaning we're accredited WDIR termite inspectors committed to using the safest techniques possible to get rid of termites and prevent infestations from reoccurring. We offer a re-treatment warranty for our termite treatments, as well as a damage/repair warranty for eligible homes. Get rid of bugs today!
Interested in learning more about our termite control with Sentricon service plan? Call us today for more information about this plan or any of our other pest removal plans.
Ant Control
Without proper treatment, ants can do more damage to your home's foundation than termites. With state-of-the-art extermination equipment and extensive experience in ant control, our local pest exterminators can rid your home of fire ants, house ants, carpenter ants, black ants, and more.
If you are dealing with an ant infestation, you already know what a nuisance they can be. However, did you know that ants can actually cause more structural damage to your home than termites? Don't let ants get the best of your home - call Concord's ant control experts. Our exterminators are highly trained and use the best equipment and techniques to safely eliminate ants in your home - and keep them away for good.
Our ant treatment and prevention services are ideal for the following types of ants:
Fire Ants

House Ants

Carpenter Ants

Black Ants

And More!
We offer a variety of pest management plans geared to suit a range of needs and budgets. Browse through our service plans to find the perfect one for you home, and contact us with any questions you may have. Say good bye to your pest problems today!
Cockroach Control
With their highly negative connotation, you don't want cockroaches infesting your home or business. These pests multiply quickly and will get out of control if not exterminated. Call our professional exterminators to take care of the problem!
Flea Control
It's always advisable to wash your pets with a flea treatment, but if the flea infestation is out of control, we're here to help you exterminate those fleas.
Mosquito Control
Drastically reduce the mosquito population in your Concord lawn with the help of pest exterminators. Mosquitoes are not only annoying pests, but they can carry diseases that are harmful to humans, including West Nile Virus, malaria, and more. Protect you and your family today and call our mosquito control experts.
Tired of being plagued by bothersome mosquitoes and itchy bites every summer? Call the mosquito control professionals at Today. Our mosquito exterminators are some of the best in the area when it comes to reducing mosquito populations. We begin by treating your landscaping as well as your home's foundation with a residual adulticide. If necessary, we'll also treat mosquito breeding sites, which will prevent mosquito larvae from developing into adults.
Not only will mosquito treatment from Lake Norman Pest Control cut down on the number of mosquito bites, but it also protects against the spread of certain diseases such as malaria, dengue, encephalitis, West Nile Virus, and even canine heartworms. Our pest treatments cannot completely eliminate your mosquitoes, but we can drastically reduce the number of mosquitoes on your property. Say good bye to these annoying bugs today!
Rodent Control
Our rodent control service is one the most requested by Concord customers. It's not very expensive, and it will make sure you don't have mice or rats inside your home.
Insect Control
Tired of dealing with wasps, hornets, yellow jackets, or other stinging insects that are living in your home's lawn? Our exterminators have 53 years of experience ridding Lake Norman-area homes of stinging insects.
Commercial Pest Control Services
We also offer commercial pest control services. Our expertise goes beyond just residential pest control services. We are also able to provide premier pest control services to a variety of commercial buildings in Concord, NC including HOAs, property management buildings, nursing homes, offices, and industrial complexes.
Between our unique pest management service plans and customized lawn care options, you won't find an extermination or yard and turf care company delivering the same level of personalized service anywhere else.
Get Rid Of Bugs Today
Call today and rid your home and backyard of bugs. Just sit and relax and watch us do our magic, we'll get rid of your pest problems today!
Call Our Expert Pest Exterminators Today
With decades of experience, knowledgeable pest exterminators, friendly customer service reps, company integrity, and awesome reviews on Google, Facebook, and the BBB, make us the go to company for all your pest problems needs. Call Concord's lawn care and pest control & extermination experts at (704) 663-6440 today! We are proud to offer same-day service and FREE estimates.