Effective Pest Management For Cornelius, NC
Cornelius is a lakeside town in northern Mecklenburg County, located along the edge of Lake Norman. To protect your Cornelius home or business from the area's toughest pests, you need ongoing pest control services from Go-Forth Pest Control. We work hard to protect homes and businesses from pests by utilizing the most advanced pest control methods available. No matter what type of pest problem you're facing, you can count on the technicians from Go-Forth Pest Control to eliminate it in no time at all. Contact us today to learn more about all of our commercial and residential pest control options.
Home Pest Control In Cornelius, NC
Pests are more than just a nuisance when they invade your Cornelius home. They're a threat to the health and safety of your family. Pests damage property, destroy personal belongings, contaminate food items, and spread a variety of harmful bacteria that can make you sick. The best way to protect your home and family from pests is with a little help from the technicians here at Go-Forth Pest Control.
We are committed to providing excellent pest management services for homeowners in Cornelius and throughout the Piedmont Triad region. With more than 50 years of experience controlling and preventing pest problems, we have what it takes to ensure your home remains pest-free throughout the entire year. Don't wait for spiders, ants, or other common pests to take over your home and threaten your peace of mind. Instead, turn to Go-Forth Pest Control for solutions you can trust.
Professional Ant Control Services For Cornelius Homeowners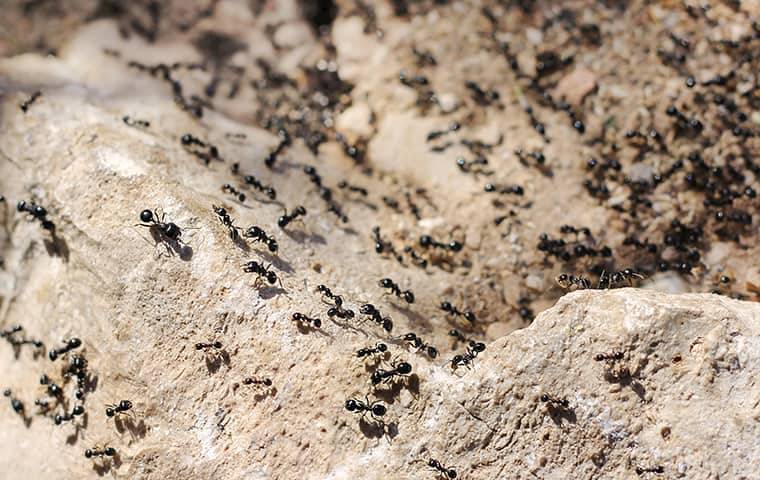 Ants are small insects that live together in large colonies. They work together to feed their young, defend their colonies, and build their nests.
Ant colonies are made up of three castes: worker ants, soldier ants, and reproductive ants.
Worker Ants
Worker ants are responsible for building the nests and feeding the young.
Soldier Ants
Soldier ants defend their colonies from potential threats.
Reproductive Ants
Reproductive ants lay eggs and start new colonies.
These small insects get into homes while foraging for sources of food and moisture. Unfortunately, ants are a major nuisance for homeowners, which is why professional ant control services are vital.
At Go-Forth Pest Control, we provide excellent ant treatments designed to eliminate your ant problems at their source. Reach out to our skilled pest professionals today for more details about our ant control services.
What Are The Most Common Flying House Pests In Cornelius, NC?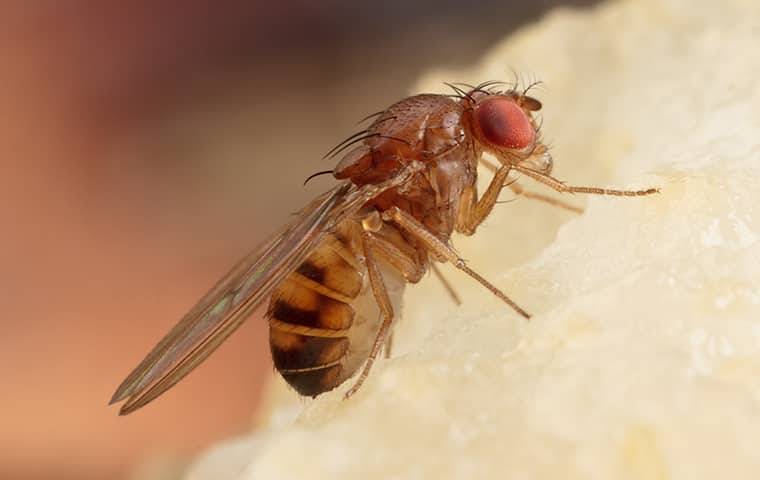 Cornelius is home to a wide range of pests, many of which can fly. Flying pests are often more difficult to control because they move quickly and prefer to avoid human interaction. Some of the most common species of flying pests in our area include:
Wasps: Wasps are common stinging insects that have smooth stingers at the end of their abdomens. They typically avoid humans, but if you wander too close to their nests, they won't hesitate to attack you. The most common species of wasps here in Cornelius are yellow jackets and hornets.

Mosquitoes: Mosquitoes are annoying warm-weather pests that feed on the blood of humans and animals. They also spread a wide range of diseases, such as malaria, West Nile virus, yellow fever, and more.

Bees: Bees are another species of stinging insects, but some species of bees have barbed stingers, which only allow them to sting once. Other species of bees, such as bumblebees, have smooth stingers and can sting multiple times. Bees are responsible for pollinating plants, flowers, and crops.

Flies: Flies are common house pests that can contaminate your food items and counter surfaces with over 100 different pathogens. The most common species of flies to invade homes include house flies and fruit flies, both of which reproduce rapidly.
If flying pests are causing problems in or around your Cornelius home, the professionals from Go-Forth Pest Control can help. Give us a call today for more information about how we handle flying pest problems.
Commercial Pest Control In Cornelius, NC
To run a successful business, it's important to keep your customers satisfied by providing high-quality products and services. Unfortunately, if pests overrun your Cornelius business, your customers won't want to return to your commercial facility in the future. Avoid the damage, disease, and disturbances invading pests cause by working with the professionals from Go-Forth Pest Control to put into place an effective commercial pest control plan.
Our team of skilled pest professionals has what it takes to eliminate your current pest problems and prevent new pests from invading in the future. We have the experience needed to eliminate pests in a wide range of commercial industries, including office spaces, industrial complexes, nursing homes, and more. If you're looking for a way to keep your Cornelius business free of pests, look no further than Go-Forth Pest Control. Give us a call today to get started on your first treatment.