$50 Off For Hickory Pest Control
If you're a new customer, Go-Forth Pest Control of Hickory wants to give you $50 off today! If you are a current customer you can get $50 off if you upgrade your pest control now.
Coupon For Hickory & Nearby Areas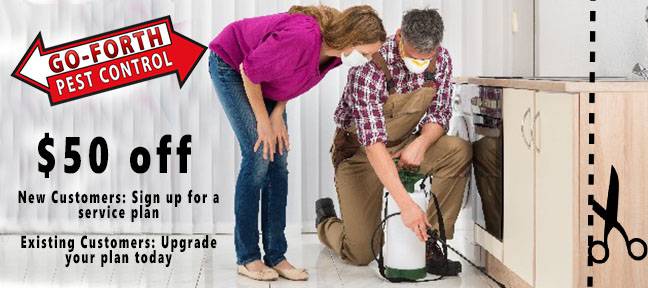 Customized Service Plans
Go-Forth's customized pest control plans were specifically designed with our customers in mind.
Experience & Expertise
Our pest control company offers more than 50 years of experience in the pest control industry.
Customer-Oriented Service
At Go-Forth, we make it our goal to exceed our customer's expectations with every service we provide.
Dedicated Service
Go-Forth earns your business every month.
Hassle-Free Cancellation
Need to cancel? We have a quick-step, hassle-free option.
Different Service Options
We have a variety of options to offer for any pest control need you may have.