Reliable Pest Control In Creedmoor, NC
In the center of Granville County sits the small city of Creedmoor. Given its close proximity to Durham and well-regarded public schools, Creedmoor serves as one of the most desirable suburbs in the area. And with locally-owned restaurants, businesses, and ideal access to Lake Rogers, it's no wonder why so many people look to call Creedmoor home. The weather here is relatively temperate from season to season; however, the summers here can be exceedingly warm. This combination of conditions means that pests can be lurking around every corner waiting to gain access to your home or place of business. That's why Go-Forth Pest Control has been dedicated to keeping Creedmoor properties pest-free since 1959. To this day, we remain committed to your complete satisfaction with EPA-approved products, service that is professional and friendly, and proactive communication. We remain a people-focused company in all that we do, maintaining the highest level of quality and expertise and innovating at every turn. To receive more information on our services and a free, no-obligation quote, contact us today.
Home Pest Control In Creedmoor, NC
As a family-owned and -operated business now in our third generation, Go-Forth Pest Control is dedicated to keeping your home safe and free from pests. It also means that we believe in treating every residential pest control customer with the honesty and attention that they deserve. Each of our signature services uses EPA-approved products and is performed by our experienced and professional technicians. The plans we provide homeowners with are:
The Basic. With quarterly services that focus on the exterior of your property, we're able to keep your property free from pests like spiders, rodents, ants, and more.

My Elite. When you're looking for more coverage, bi-monthly services are the way to go. This plan provides additional coverage for pests like stinging insects and fleas, while giving you top priority scheduling.

My Elite Plus. If you're looking for the highest level of protection from pests, this is the plan for you. It comes standard with everything that the My Elite plan offers with the addition of monthly treatments for mosquitoes during their season, as well as flea, tick, and fire ant protection.
In addition to our residential pest control plans, we also provide targeted solutions for lawn care, ant control, mosquito relief, and termite protection. But no matter what services you enlist our services for, you will always receive our re-treatment guarantee and service you can count on. To receive more information on our offerings and your free, no-obligation quote, contact us today.
Are These Ants Around My Creedmoor Property Dangerous?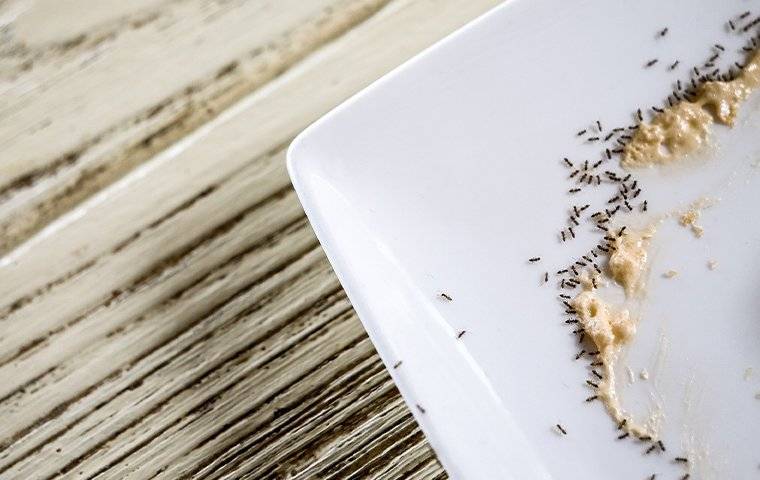 Ants are the most common nuisance pest in the Creedmoor area, and while most of the species of ant that you'll encounter are not dangerous, some of them are. The ants that should be concerning are:
Red fire ants. These tiny reddish-brown ants are known for building mounds in the ground outside of your property. If you disturb the nest, these ants have been known to sting in a way that is very painful to the recipient.

Pharaoh ants. Identifiable by their translucent yellowish-brown coloring, the Pharaoh ant will bite humans if they feel threatened. These ants are also capable of spreading salmonella, clostridium, and streptococcus.

Carpenter ants. Though they don't pose a risk to your health, carpenter ants are considered risky because of the significant damage that they can cause to your property. These pests cause termite-like damage inside the wood around your property by burrowing through it.
When you need relief from ants, dangerous or not, the best form of ant control comes from the pros at Go-Forth Pest Control. Our expert technicians use EPA-approved products that are safe for people, pets, and the environment in order to completely get rid of ants and prevent them from returning. Contact us today for more information on ant control that you can trust.
The Secret To Keeping Wasps Out Of Your Creedmoor Yard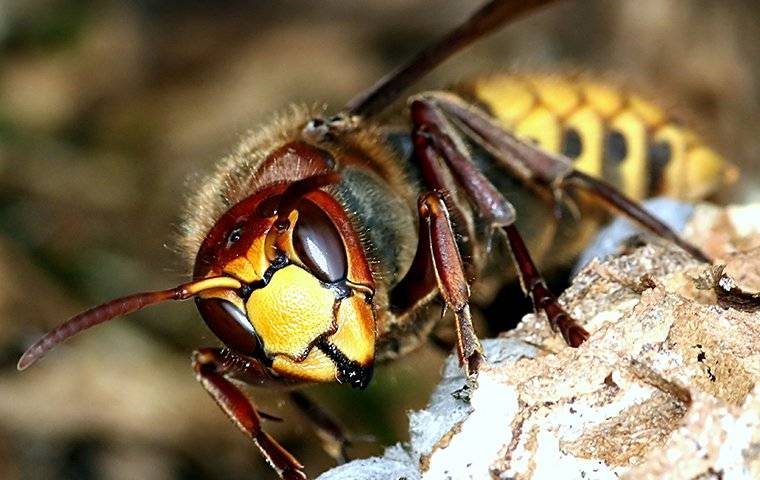 Wasps are very dangerous once they've gained access to your Creedmoor yard. These pests have territorial tendencies and will sting en masse if they feel threatened. Some of the side effects of being stung by wasps include swelling, shortness of breath, fever, vomiting, and in severe cases, anaphylaxis. If you don't remove old wasp nests, you risk a bigger issue in future seasons, but this is a risky task that should only be left to your local pest control professional. For the safest, most reliable form of wasp control, contact Go-Forth Pest Control today. Our expert technicians use EPA-approved products backed by six decades of service in order to eradicate wasp issues and prevent them from coming back. And with any of our residential pest control programs, we can keep wasps and other stinging insects off of your property. For wasp control that you can trust, contact us today.
Commercial Pest Control In Creedmoor, NC
Your Creedmoor business deserves the highest quality of protection from pests, and at Go-Forth Pest Control, we are dedicated to making that happen. For more than 60 years, we've been providing industries of various backgrounds with commercial pest control that you can count on. Our technicians are expertly trained and use EPA-approved products that are safe for your people, property, and the environment. When you partner with us for your commercial pest control needs, you'll receive a customized pest control plan that is designed to yield results and keep your property pest-free. We always aim to provide you with proactive communication, timely service, and a pest-free guarantee that you won't find elsewhere. For more information on our services, contact us today.