Termite Control Services
In need of termite control in Durham, NC? Termite extermination is one of our pest control specialties here at Go-Forth; our exterminators serve all areas near Durham, Raleigh, Cary, and Chapel Hill, NC. Go-Forth Pest Control has been providing termite extermination since 1959, call us to schedule your pest control appointment.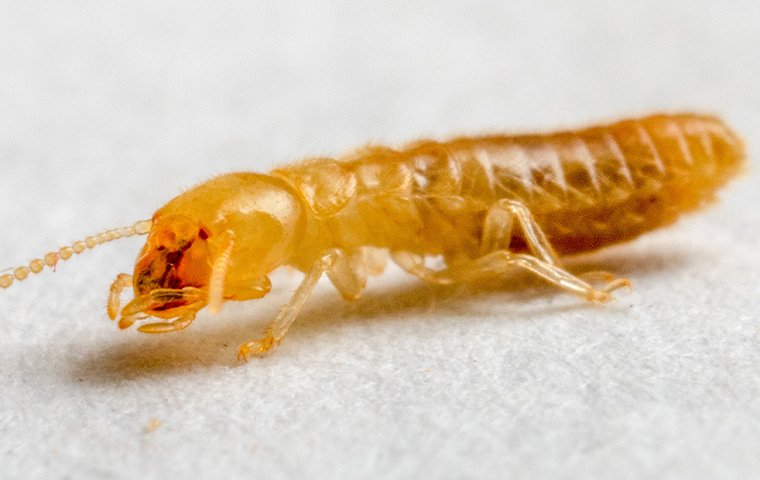 The destructive element of termites can sometimes be silent; you might only realize the extent of damage after a long duration of their infestation. In this regard, it is important to frequently have professionals come into your property to carry out inspections.
This is especially crucial if you live in an area known for termite infestation and there are parts of your property that you don't venture into every other day. Your choice of termite removal company goes a long way in enhancing the outcome of a control procedure.
There are certain factors that you need to consider to help you select an ideal exterminator. Some of these are:
Experience
When faced with the task of selecting professional termite exterminators, one of the factors that you need to consider carefully is the experience they have in the industry. You should opt for an exterminator with at least 5 years of experience in the field.
With high levels of experience, an exterminator offers more chances of delivering impeccable services. Having handled several termite exterminations, experienced exterminators are definitely in a position to solve your termite problem. They are not only efficient but also pretty fast in their delivery of their services.
Range Of Services
Termite control is a procedure that involves several steps. From the initial inspection of the property to the actual extermination and prevention of the termites, every step in the process is critical to the outcome of termite control. When selecting a termite control company, you need to go for one that offers comprehensive control services. Your company of choice should be able to take you through every stage of the control process. They need to conduct an inspection of the property to establish the type of infestation they are dealing with. Through the inspection, they will also determine the extent of the infestation and the best way to eliminate termites.
After conducting the check, the right exterminator should then proceed to the actual extermination, thus saving you the hassle of looking for different experts for each step. Your professional of choice should also advice you on the effective ways of keeping the termites from returning to your property.
Quality Of Services
Successful termite control depends largely on the quality of workmanship employed. If you are out to get the best results, you need to make a point of finding the finest quality control services. Opt for a termite control company that offers well-trained and experienced exterminators. You should also consider the techniques they use in the control of termites. While their techniques should be safe on the household, it should be able to efficiently eliminate the termite menace.
To prevent further termite damage, the pests should be eliminated fast. It is thus important to select an expert who works effectively within relatively short durations. By regarding these, among other factors such as the charges, you can rest assured that you are on your way to getting the best termite exterminator there is. Your termite problem will be sorted out sooner than you could ever imagine.
Other Pest Control Services For Durham, NC