Professional Pest Control In East Spencer, NC
If you are looking for reliable pest control in East Spencer, look no further than Go-Forth Pest Control. We are a third-generation family business with over sixty years of experience in pest control in the Carolinas. We have the tools, knowledge, and expertise to protect your East Spencer home or business from pests. Call us today to learn about all our different service options, and let us help you find the plan that fits your needs.
Residential Pest Control In East Spencer
Whether you are coming home after a long day at work or school or exploring everything our area has to offer, you want to be able to kick back and unwind. But when pests invade your home, it can be impossible to feel at ease. Not only do pests make it impossible to relax, but they can also threaten the health and safety of everyone in your home and even destroy your property.
The good news is that at Go-Forth Pest Control, we offer residential pest control plans that we guarantee will protect your home. We understand that everyone has different pest control needs and different budgets for pest control. That is why we offer a variety of plans at different price points. Whichever plan you choose, you can rest assured that all our home pest control plans are EPA-approved, environmentally friendly, and safe for children and pets. We even offer same-day service for emergencies.
Instead of coming home every day worried about an infestation, call us; we can protect your home and family from pests.
How To Remove Factors That Attract Mosquitoes To Your East Spencer Yard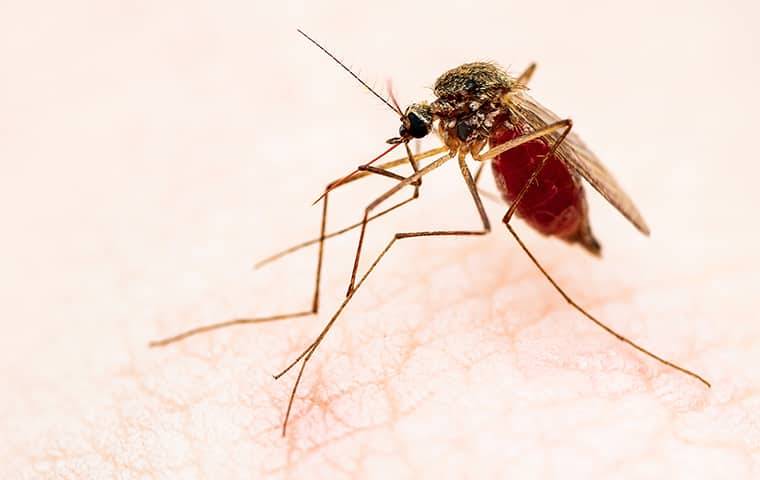 There isn't a pest in East Spencer that can ruin an outdoor event faster than the mosquito. Unfortunately, the time of the year when mosquitoes are most active is when we want to be outside the most. Mosquito season is also wedding, graduation, family reunion, and neighborhood barbecue season.
Fortunately, you can take steps to keep mosquitoes out of your yard. The most significant step you can take to prevent mosquitoes on your own is to remove areas of standing water that attract these pests. Water is the biggest factor that attracts mosquitoes because they need water to breed, so eliminating standing water will force them away from your yard in search of a more suitable breeding ground.
Along with eliminating standing water, you can partner with us at Go-Forth Pest Control for mosquito control for your yard. We can treat areas of standing water you can't remove and common mosquito resting places like bushes and shaded areas. Our mosquito treatments are completed monthly throughout mosquito season and treat both larval and adult mosquitoes. These treatments keep the mosquito population low for longer, allowing you to relax and enjoy your time outdoors without worrying about painful and potentially dangerous mosquito bites.
How Do I Get Rid Of Termites Around My East Spencer House?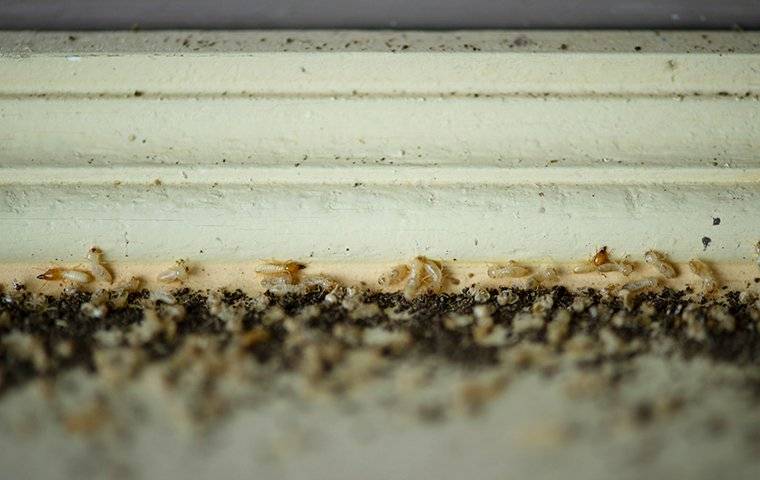 Termites in East Spencer have earned the nickname "the Silent Destroyers" for their ability to significantly damage your home without you knowing they are there. Identifying signs of a termite infestation is the first key to getting rid of these pests. Some of these signs include:
Mud tubes on the exterior of your home.
Paint that is bubbling or uneven.
Wood that sounds hollow when tapped or looks water damaged.
Discarded wings near doors and windows.
Frass, a fine, sawdust-like powder found near holes in wood.
Once termites make their way into your house, the only way to get rid of them is with professional help, so call us immediately if you see any of these signs.
Our termite control professionals will inspect your home for signs of termites, verify their presence, and get to work quickly to eliminate them. Our termite control plans will also prevent these pests from returning, keeping your house and wallet safe from these "Silent Destroyers."
Commercial Pest Control In East Spencer
If you've ever run a business, you know that every day is a busy day. The last thing you need is another unexpected issue that demands your time and attention. One of these issues that can show up seemingly out of nowhere is a pest problem, and when pests pop up, it can be bad news for your business. Pests not only take your focus but can also drive away customers and ruin your reputation in the community.
At Go-Forth Pest Control, we understand the issues pests can cause for your business. We offer commercial pest control plans to keep your company pest-free. We will work with you to develop a customized plan for your commercial property that eliminates any active infestations and keeps pests from returning.
We'll ensure pests aren't a problem, so you can focus on running the most successful business possible.